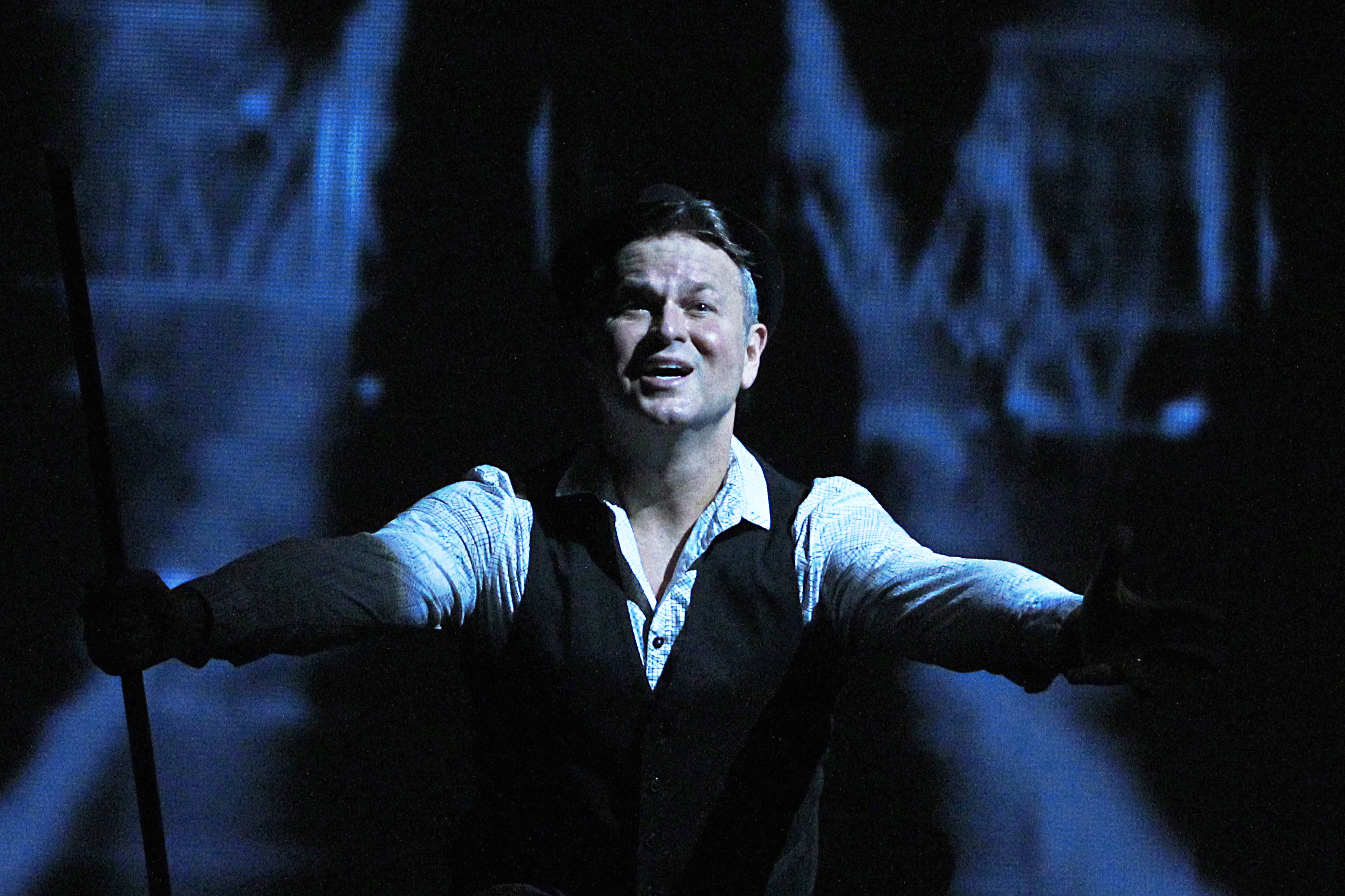 Dear readers and #LAThtr aficionadi,
Here follows my latest review for the critical website Stage Raw — which contains current arts and theater coverage from our intrepid team of journalists & critics.
Happy reading!
Ham: A Musical Memoir.
Singer, songwriter and Tony-nominated Broadway star, Sam Harris has enjoyed a vivid and successful career. His autobiography, "HAM: Slices of a Life" (published in January 2014 by Simon & Schuster), is a collection of personal essays that describe his conflicted early days growing up gay, musically gifted and ferociously ambitious in Bible Belt Oklahoma. The book goes on to chart his show biz career, concluding with his family life as a husband and father.
His self-penned musical play distills the important moments from his life (and book) resulting in a nicely paced solo show. Musical director Todd Schroeder accompanies Harris on piano throughout, occasionally providing banter and warm harmonies. But of course it's Harris who's the star of the evening. A consummate "triple-threat" performer, he brings an effusive spirit and boundless energy to his performance, commanding the raised stage yet projecting a disarming affability that, on opening weekend, enraptured his audience. His voice is lovely in tone and powerful in range, blending pop sensibilities with the soul of gospel.
You can read the rest of this review here.
Ham: A Musical Memoir.
The Los Angeles LGBT Center's Renberg Theatre
1125 N. McCadden Place,
Hollywood, 90038.
Performances:
Fri.-Sat., 8 p.m.; Sun., 7 p.m.;
Rusn through Feb. 7, 2016.
Box Office:
(323) 860-7300 or online here.
Running time: 1 hour and 40 minutes, no intermission.