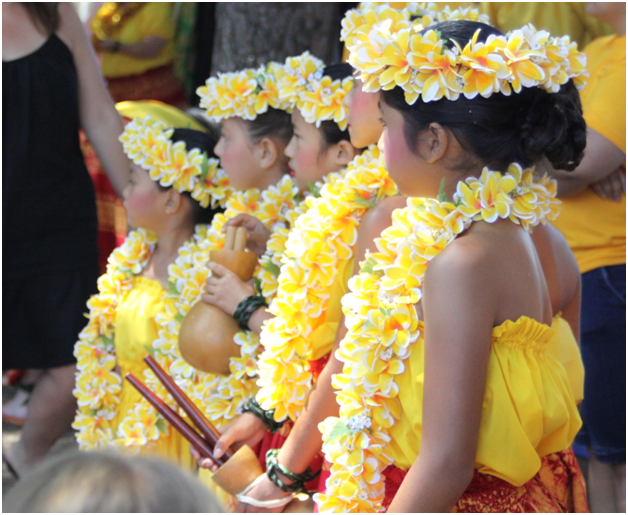 TheFowler Museum at UCLA is presenting a free Outdoor Hula Dance Performance on Sunday, August 21st.
Summer Concerts on the Green: Ka Hale Hula O Pilialohaokalani O Hilo
Ka Hale Hula O Pilialohaokalani O Hilo is a traditional Hula Hālau dedicated to the preservation of Hawaiian culture, spreading Aloha spirit, and expanding awareness of the language and history of the peoples of Hawai'i. The group was founded in 1988 in Ventura County by Kumu Hula Pilialoha Christiansen. To commemorate Hawaii's Statehood Day on August 19, the group presents a special dance program in conjunction with the exhibition Art of the Austronesians.
Parking is available in UCLA Lot 4 located at the intersection of Sunset Blvd and Westwood Plaza. After entering Lot 4, turn left into the Pay-By-Space area.
Outdoor Hula Dance Performance
Fowler Museum at UCLA
Sunday, August 21, 2016
2 pm
This event is free.
For more information, please see the attached flyer or visit their website.