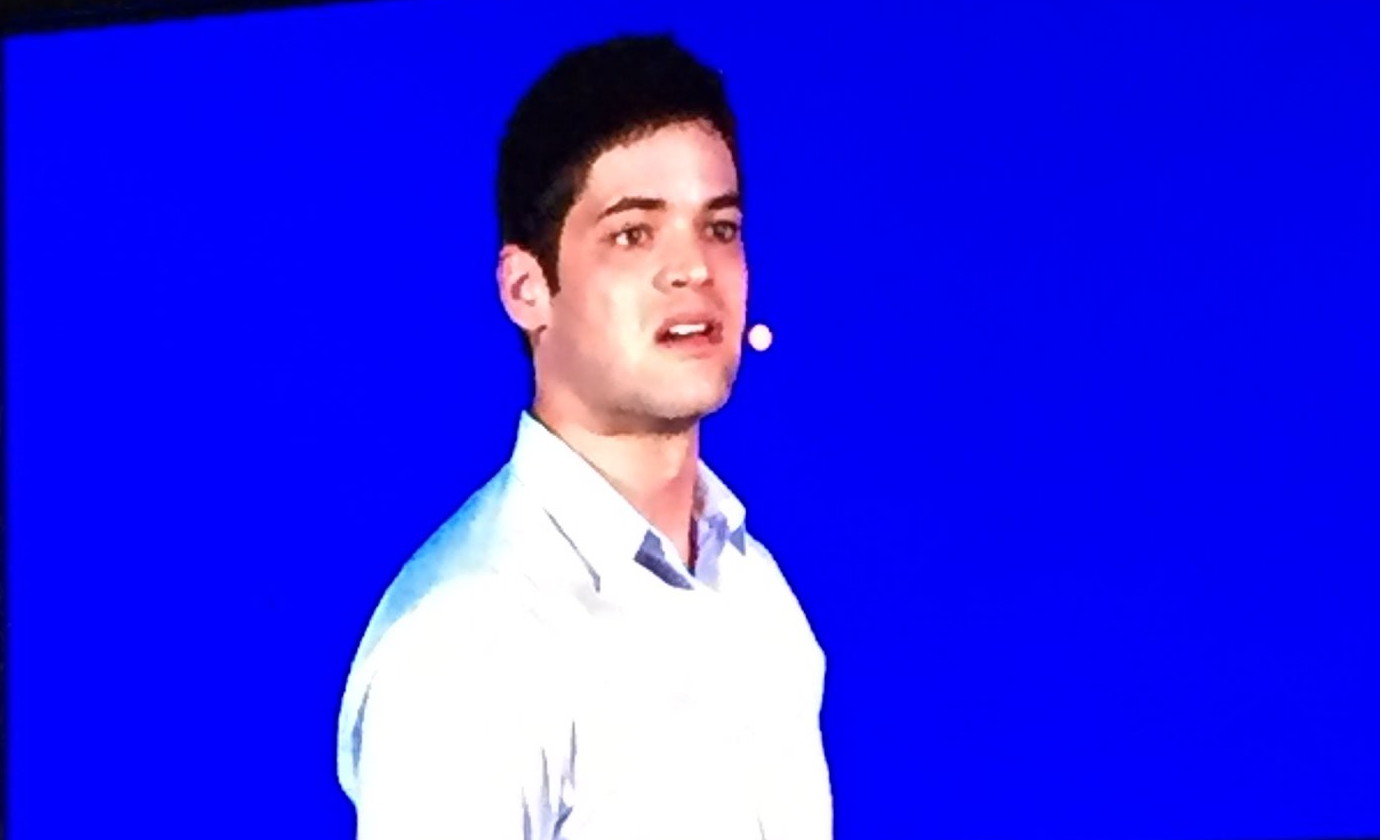 One performance remains for West Side Story — possibly the greatest musical ever created, now being given a dynamic concert treatment at the Hollywood Bowl.
A modern version of Shakespeare's Romeo and Juliet, the story is set on the mean streets of New York during the turbulent fifties. An exceptional musical, this production boasts a gifted young cast and an experienced orchestra, and is handsomely presented and full of vitality, grace and passion.
Leading the Los Angeles Philharmonic, Gustavo Dudamel conducts the soaring music by Leonard Bernstein, matched by tender lyrics by Stephen Sondheim, gripping story and book by Arthur Laurents — here is a case where the confluence of exceptional talents created magic; West Side Story is "lightning in a bottle." (The movie version features brilliant and ground-breaking choreography by Jerome Robbins.)
This music is so glorious in so many ways, from American Pastoral themes to Jazzy swing to raunchy burlesque tunes contrasted with sweet romance. Crisp and precise conducting from Dudamel is complemented by superb sound mixing. The electric and super-fast tempo of the Mambo sequence demonstrates the expert Latin chops from the LA Phil. 
The exquisite voices from this young cast max out the emotion of this marvelous work. All in all, the superlative musicianship and vocals makes up for the absence of Jerome Robbins' outstanding choreography.
There is a very nice and simple staging of performers on a raised catwalk, upstage of the orchestra which very effective apart from the strange staging that has the guys mask the violent action of the rumble.
Don't miss this show!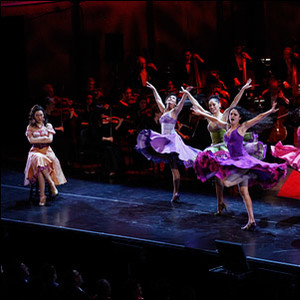 "West Side Story"
Tuesday, July 19, 2016, 8PM
Based on a Conception of JEROME ROBBINS
Book by ARTHUR LAURENTS
Music by LEONARD BERNSTEIN
Lyrics by STEPHEN SONDHEIM
Conducted by GUSTAVO DUDAMEL
Los Angeles Philharmonic
Los Angeles Master Chorale
         Grant Gershon, artistic director
David Saint, book director
Solea Pfeiffer, Maria
Jeremy Jordan, Tony
Karen Olivo, Anita
George Akram, Bernardo
Matthew James Thomas, Riff
Drew Foster, Action
Kyle Selig, Baby John
Anthony Chatmon II, A-rab
Mike Schwitter, Big Deal
Jennifer Sanchez, Rosalia
Brit West, Francisca
Erica Dorfler, Consuela
Julia Bullock, A Girl
Jeff Smith, Diesel
Jose Moreno Brooks, Chino
Kevin Chamberlin, Schrank/Doc/Krupke
Principals List
July 14 & 19, 2016
Gustavo Dudamel, Conductor
CONCERTMASTER:                        Martin Chalifour
PRINCIPAL SECOND VIOLIN: Lyndon Taylor
PRINCIPAL CELLO:                        Robert deMaine
PRINCIPAL BASS:                          Christopher Hanulik
PRINCIPAL FLUTE:                        Catherine Ransom Karoly
PRINCIPAL OBOE:                         Marion Arthur Kuszyk
PRINCIPAL CLARINET:          Boris Allakhverdyan
PRINCIPAL BASSOON:         Shawn Mouser
PRINCIPAL HORN:                         Andrew Bain
PRINCIPAL TRUMPET:          Thomas Hooten
TROMBONE:                        James Miller
PRINCIPAL TIMPANI:            Joseph Pereira
PRINCIPAL PERCUSSION:              Raynor Carroll
KEYBOARDS:                       Joanne Pearce Martin
SAXES:                                Daniel Higgins
                                           Gregory Huckins
Damon Zick
GUITAR:                              Paul Viapiano
DRUMSET:                                    Wade Culbreath
For more information, please visit the official site here.
Subscriptions and single tickets for performances during the Hollywood Bowl 2016 summer season are available now at HollywoodBowl.com, or via credit card phone order at 323.850.2000, and in person at the Hollywood Bowl Box Office.
One of the largest natural amphitheaters in the world, with a seating capacity of nearly 18,000, the Hollywood Bowl has been the summer home of the Los Angeles Philharmonic since its official opening in 1922, and plays host to the finest artists from all genres of music. It remains one of the best deals anywhere in Los Angeles; to this day, $1 buys a seat at the top of the Bowl for many classical and jazz offerings. The venue offers something for everyone, from its sizzling summer evening concerts to the daytime arts festival for children, "SummerSounds: World Music for Kids at the Hollywood Bowl." In February 2016, the Hollywood Bowl was named Best Major Outdoor Concert Venue for the twelfth year in a row at the 27th Annual Pollstar Concert Industry Awards. For millions of music lovers across Southern California, the Hollywood Bowl is synonymous with summer. www.HollywoodBowl.com