With her soulful voice and nonstop glamour, magnetic Motown legend Diana Ross returns to the Bowl, performing hits like "Stop! In the Name of Love," "Ain't No Mountain High Enough" and "I'm Coming Out." As an actress, singer and producer, this superstar shines and defines what it means to be an icon. The cappella group Naturally 7 returns to the Hollywood Bowl stage to open for Ms. Ross.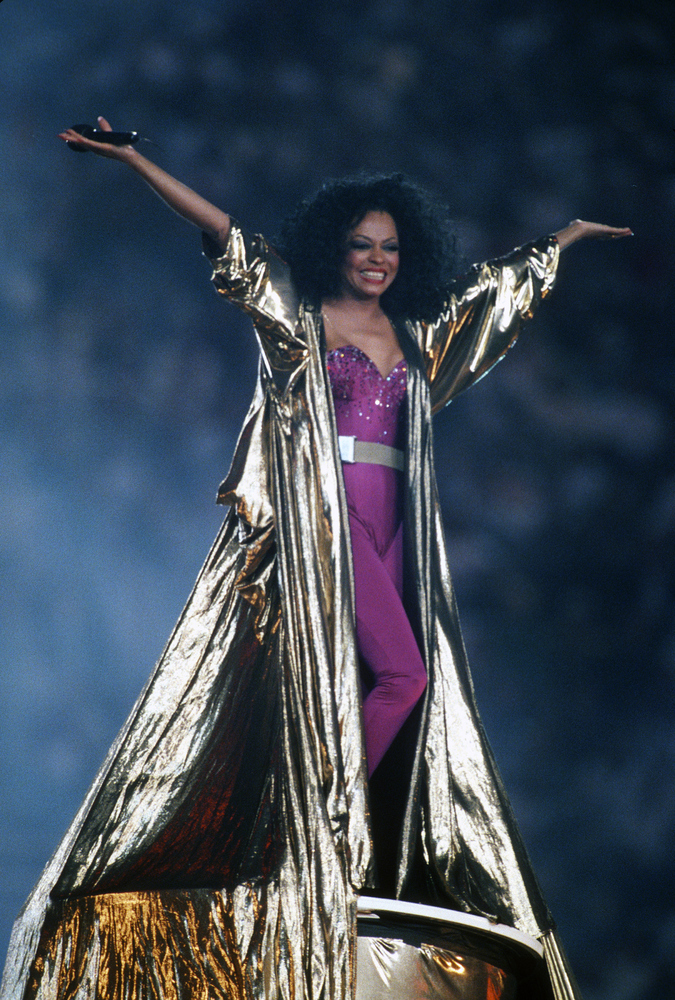 About the artist:
Diana Ross is a multi million selling artists who has won countless awards and rose to fame as the lead singer of 1960's group The Supremes.
Diana Ernestine Earle Ross is an American singer, actress, record producer and an occasional songwriter. She found fame as the lead vocalist of Motown group The Supremes in the 1960s, she remains one of the most successful Motown artists of all time. At the peak of their success, The Supremes were said to rival The Beatles in terms of popularity and they remain America's most successful group to date.
After winning a talent contest in Windsor, Ontario, Canada after Ross led on the song, "There Goes My Baby", they auditioned for Motown Records where Diana's voice stopped manager Gordy in his tracks, yet after he found out they were still very young he advised they return after finishing school. Foundations seemed to be falling in place for the girl group, headed by the powerful voice of Ross. Although they struggled initially, in 1963 they had their first number one hit with 'Where Did Our Love Go'.
This was just the beginning of their success in the 60's, they went on to sing on ten US number one singles all of which managed to also chart within the UK top 40 chart. The band were enjoying international success, yet in 1967 Gordy took the decision to fire Florence Ballard from the group and rename them Diana Ross & The Supremes so they would be able to charge more for performances.
In 1970 Ross branched out into a solo career, releasing her debut which included an international hit and a US number one 'Ain't No Mountain High Enough' which also earned the songstress a Grammy nomination. Over the following years her success as a solo artists flourished, recording a duet album with Marvin Gaye and Ross receiving an invitation to the Imperial Palace for a private audience with the Empress Nagako, wife of Emperor Hirohito, the first singer in history to do so. Her 1980 album 'Diana' is still considered her most successful and iconic album which includes mega hits such as 'I'm Coming Out', 'My Endless Love' and 'Upside Down' which was a collaboration with Chic & Nile Rodgers.
Diana Ross is one of the most celebrated artists of the 20th century, in 1988 she was inducted into the Rock & Roll Hall Of Fame. She has won countless awards including Golden Globe Awards, Tony Awards and countless Grammys including the 2012 Lifetime Achievement in Music award. Her legacy has inspired countless artists including Michael Jackson, Beyonce and Whitney Houston. In 1993 she was inducted into the Guinness Book Of Records in 1993 as the most successful female artist of all time.
Diana Ross
Hollywood Bowl – Los Angeles, CA
Hollywood Bowl – Los Angeles, CA
Remaining seats range from $23-50.00, not including fees.
For more information, please visit the official site here.
Subscriptions and single tickets for performances during the Hollywood Bowl 2016 summer season are available now at HollywoodBowl.com, or via credit card phone order at 323.850.2000, and in person at the Hollywood Bowl Box Office.
One of the largest natural amphitheaters in the world, with a seating capacity of nearly 18,000, the Hollywood Bowl has been the summer home of the Los Angeles Philharmonic since its official opening in 1922, and plays host to the finest artists from all genres of music. It remains one of the best deals anywhere in Los Angeles; to this day, $1 buys a seat at the top of the Bowl for many classical and jazz offerings. The venue offers something for everyone, from its sizzling summer evening concerts to the daytime arts festival for children, "SummerSounds: World Music for Kids at the Hollywood Bowl." In February 2016, the Hollywood Bowl was named Best Major Outdoor Concert Venue for the twelfth year in a row at the 27th Annual Pollstar Concert Industry Awards. For millions of music lovers across Southern California, the Hollywood Bowl is synonymous with summer. www.HollywoodBowl.com