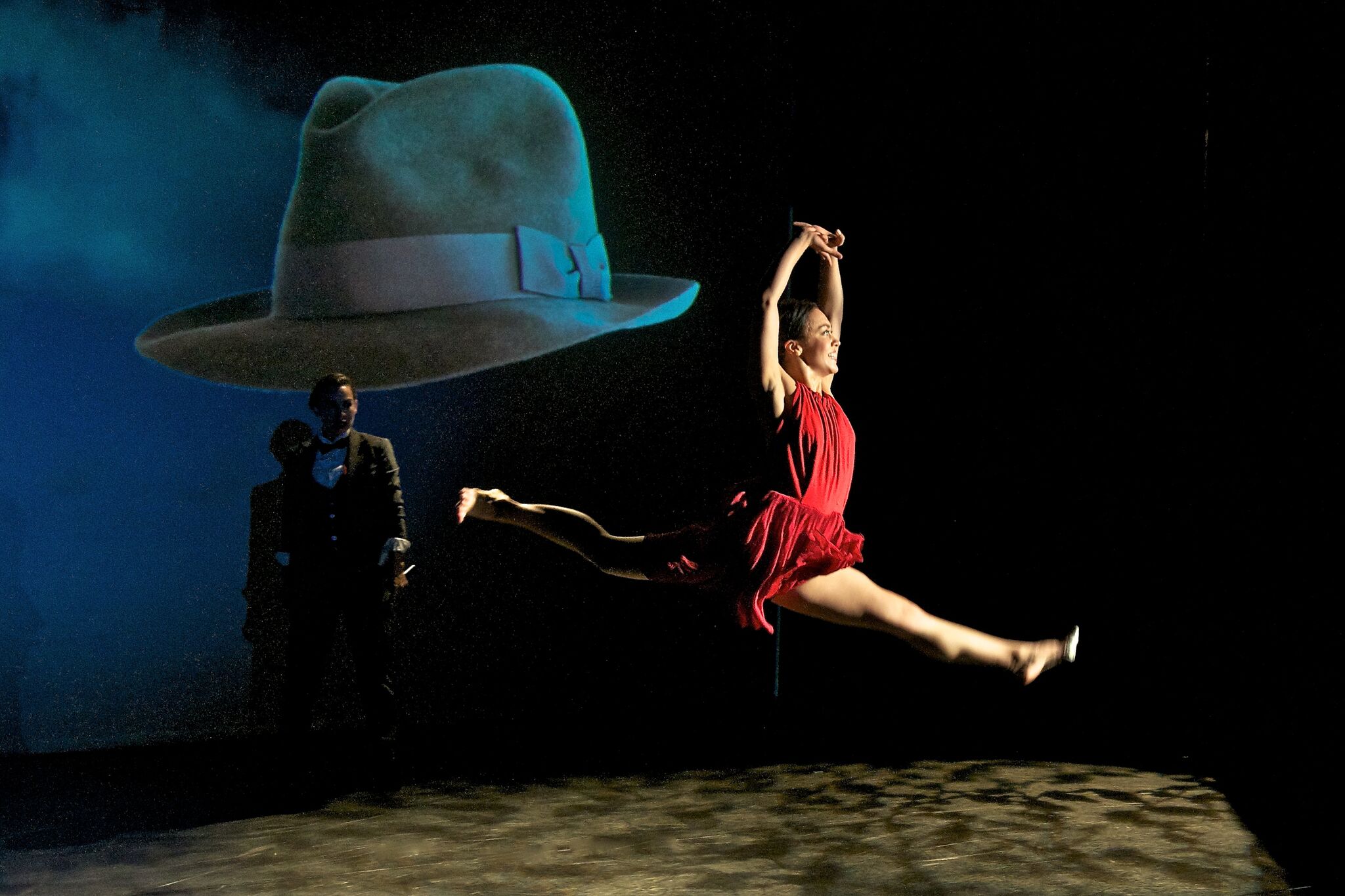 ::STOP PRESS::

Due to popular demand, Anais: A Dance Opera has been extended, with six additional shows added:
Friday, September 16th @ 8pm
Saturday, September 17th @ 8pm
Sunday, September 18th @ 7pm
Thursday, September 22nd @ 8pm
Friday, September 23rd @ 8pm
Saturday, September 24th @ 8pm

More information below the review.
An elegant and unique theatrical production about a legendary writer is now playing at the Greenway Court Theater in West Hollywood.
Conceived and created by composer/lyricist Cindy Shapiro and director/choreographer Janet Roston, Anaïs, A Dance Opera is making its world premier here in L.A.
The dazzling and intricate show deftly incorporates music, dance and visual projections to explore and illuminate the intriguing life of famed diarist and literary figure Anaïs Nin, plunging us into her early to mid-20th century world of words, sex, passion and creativity.
Employing edgy music and thoughtful compositions, complemented by Roston's dreamy, lyrical and sometimes passionate choreography, Shapiro acknowledges Nin as an important literary figure. She also strives to restore Nin's reputation, tarnished by several unflattering obituaries that surfaced after her death in 1977. More importantly, as her savvy lyrics state, Shapiro permits Nin's powerful and poetic words speak her own truth. We even hear snippets of recordings made by Nin herself, spoken with an endearing, slight speech impediment.
Thought the evening a live female vocalist called "Eternal Anaïs" narrates Nin's life in song. Marisa Matthews alternates with Madison Dewberry in this demanding role.
Meanwhile we see Nin also embodied as "Dancing Anaïs" (Micaela De Pauli, with Tiffany Wolff performing 9/17), clad always in a succession of red outfits (costume design by Allison Dillard). "Dancing Anaïs" is supported by five additional dancers who depict various other characters. Combined, they interpret each phase of Nin's life through dance and song. Behind the action, a video displays the lyrics of the songs, as well as depicting the era and atmosphere of each scene. (Projection design is by Joe LaRue.)
Handsomely mounted, featuring state-of-the-art and powerful sound design by Jack Wall, Anaïs, A Dance Opera is a special show.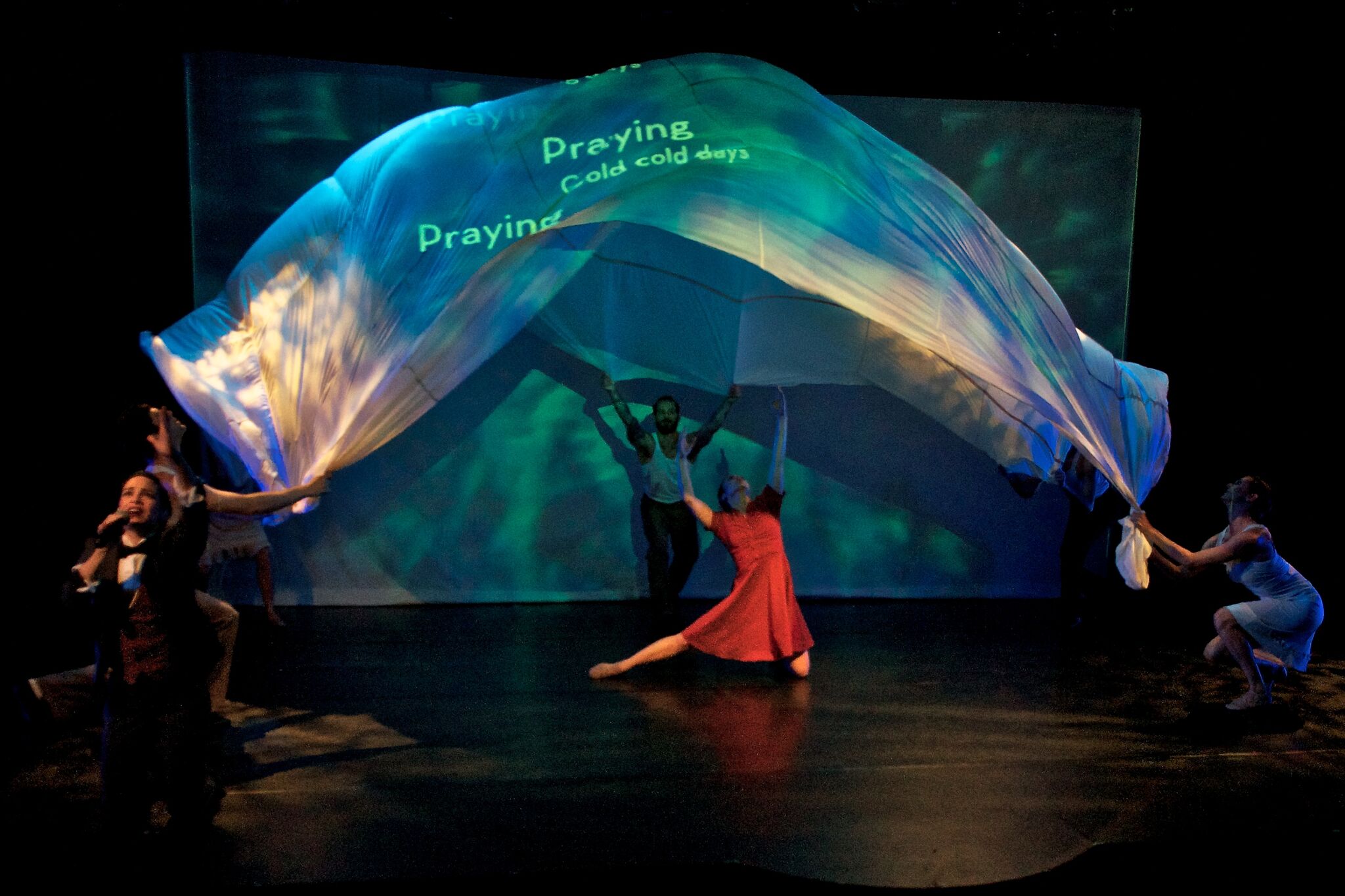 Anaïs, A Dance Opera
Created by composer/lyricist Cindy Shapiro and director/choreographer Janet Roston
Produced by Mixed eMotion Theatrix
Marisa Matthews & Madison Dewberry – "Eternal Anaïs"
Micaela De Pauli – dances "Anaïs"
Actor/dancers – Michael Quiett (Henry Miller/Ensemble), Quinn Jaxon (Hugh Guiler/Ensemble), Mathew D'Amico (Father/Second Husband/Ensemble), Jacqueline Hinton (Ensemble) and Denise Woods (Ensemble).
Greenway Court Theatre
544 N Fairfax Ave,
Los Angeles, CA 90036.
Runs through September 24, 2016
Fridays and Saturdays at 8pm
$30 General Admission
$20 Senior with ID
$20 Military & Student with ID
$25 General Admission
$20 Senior with ID
$15 Military & Student with ID
Tickets available at: www.greenwaycourttheatre.org/anais/
More information:
http://www.anaisdanceopera.com/
FREE Panel discussion about the life of Anaïs Nin

6pm – 7:15pm, prior to the

Saturday, September 10th performance of

Panel discussion organized and moderated by Steven Reigns – City Poet of West Hollywood

On the panel:

Tristine Rainer – expert in journal writing and autobiography

Janet Roston – Choreographer of Anais: A Dance Opera and Psyche

Barbara Kraft – author of Anais Nin: The Last Days (click to read review)

Cindy Shapiro – Composer and Librettist of Anais A Dance Opera and Psyche

Colette Standish – artist

Janet Fitch –  author of the novel White Oleander