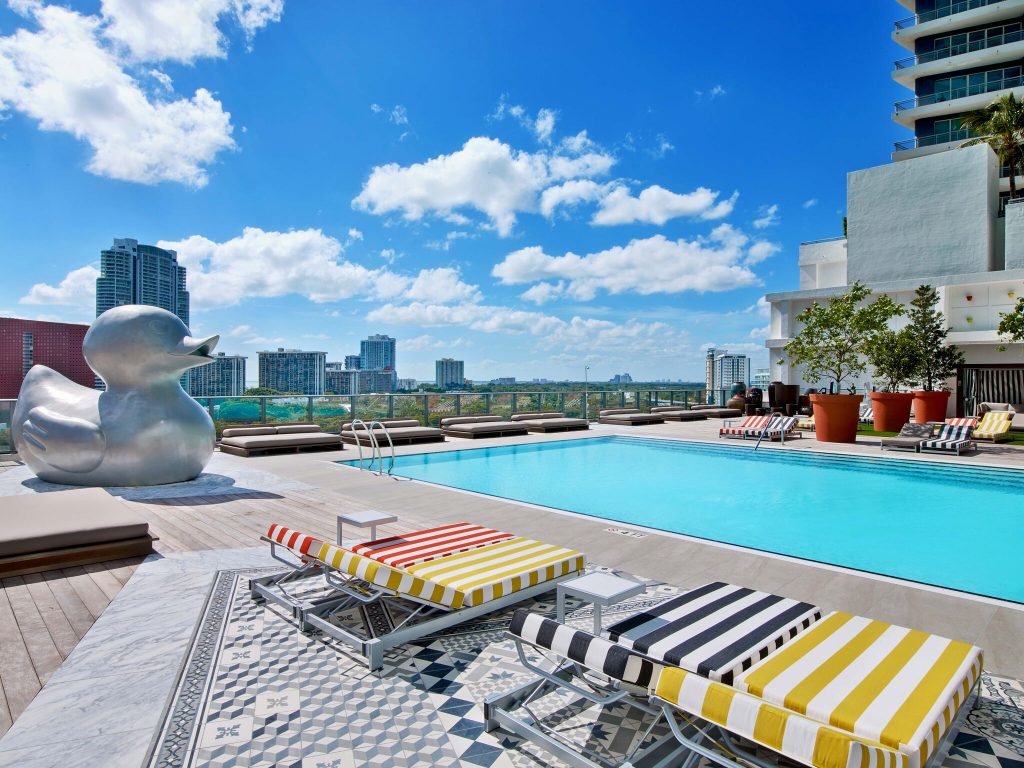 Miami's financial district just got a little bit hipper with the opening of the new SLS Brickell earlier this month, the latest addition to the stylish chain, which includes hotels in Beverly Hills, Las Vegas, New York, the Bahamas and South Beach. It begins SLS's major expansion through 2017 with 5 planned openings, including Seattle, Philadelphia and locations in Mexico. The rooftop launch party at the Brickell hosted 1300 guests who were entertained by Culture Club front man, Boy George.
"Sometimes you talk yourself into shows," the eighties icon told ArtsBeatLA before his abbreviated set of a half a dozen songs including hits like "Do You Really Want to Hurt Me," "Karma Chameleon," "I'll Tumble 4 Ya," and, in a surprise salute to the recently departed singer Prince, "Purple Rain."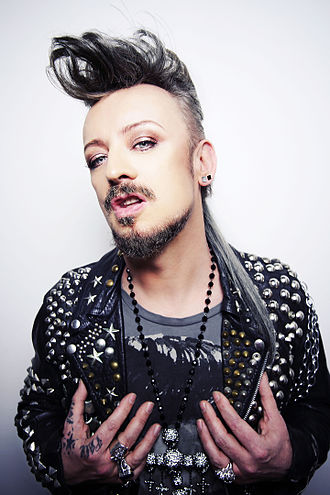 Boy George opined, "You might not be in the mood. You might be a bit tired. You might have eaten the wrong thing and you're a little bit lethargic. But if you're smart and professional, you just go, 'Right, I'm off!' And something happens at that point where you go through a secret door into a world where you're about to entertain the crowds and you don't think about anything else."
After the show, the English singer-songwriter (whose real name is George Alan O'Dowd) probably thought about resting in his $450/night 800 square-foot Lifestyle Suite designed by Phillipe Starck. But for those of us lacking a rock-star budget, there are the spacious and stylish Premiere King and Premiere Double rooms, starting at $267/night. In keeping with the SLS brand, the Brickell features Starck's trendy and distinctive esthetic as well as eye-catching artwork. Spanish sculptor Bernardi Roig's "The Man of Light," a life-size figure hauling a tangle of florescent light bulbs, decorates the lobby while outside, a mural of dripping paint by German artist Markus Linnenbrick adorns the façade of the 124-room hotel designed by Arquitectonica.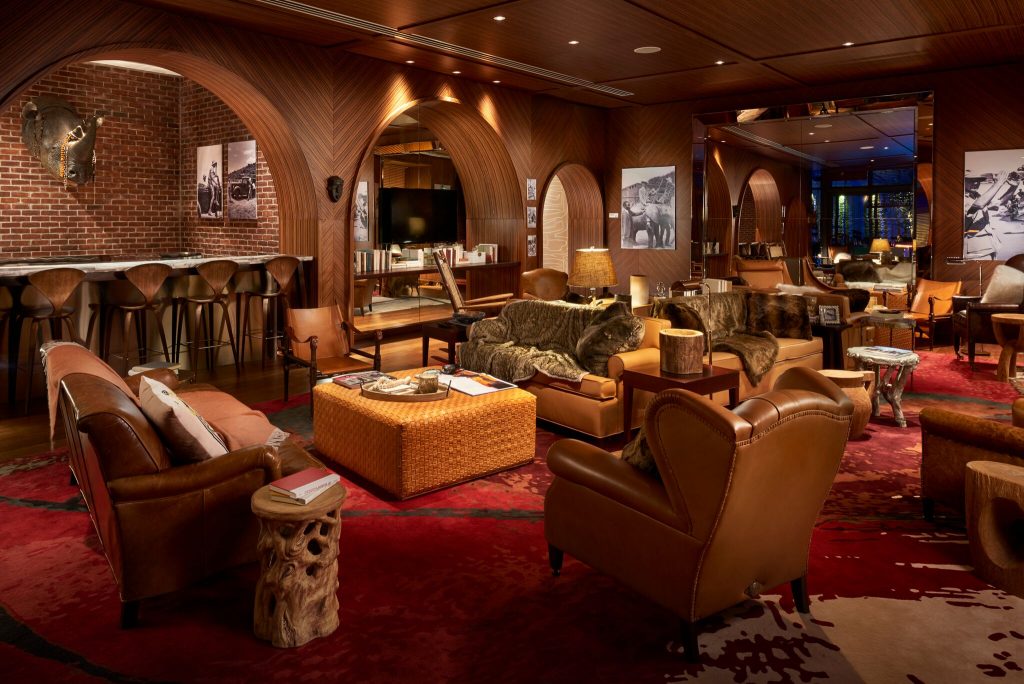 Before retiring for the night, Boy George would have done well to stop in at Bazaar Mar for one of award-winning chef Jose Andres' distinctive seafood dishes, like the mouth-watering salt-baked red snapper with mashed lemon-potato or, for meat-eaters, the Iberico de Bellota pork from Spain with Anchovy Chimichur.
This being South Florida, of course Key Lime Pie is on the dessert menu, but the Banana Shaved Ice (lime cream, graham cracker crumble and mint), is even more irresistible. Besides, you can always try the Key Lime Pie daiquiri brewed from white rum, key lime, condensed milk and brulee meringue, just one of the bar's numerous specialties.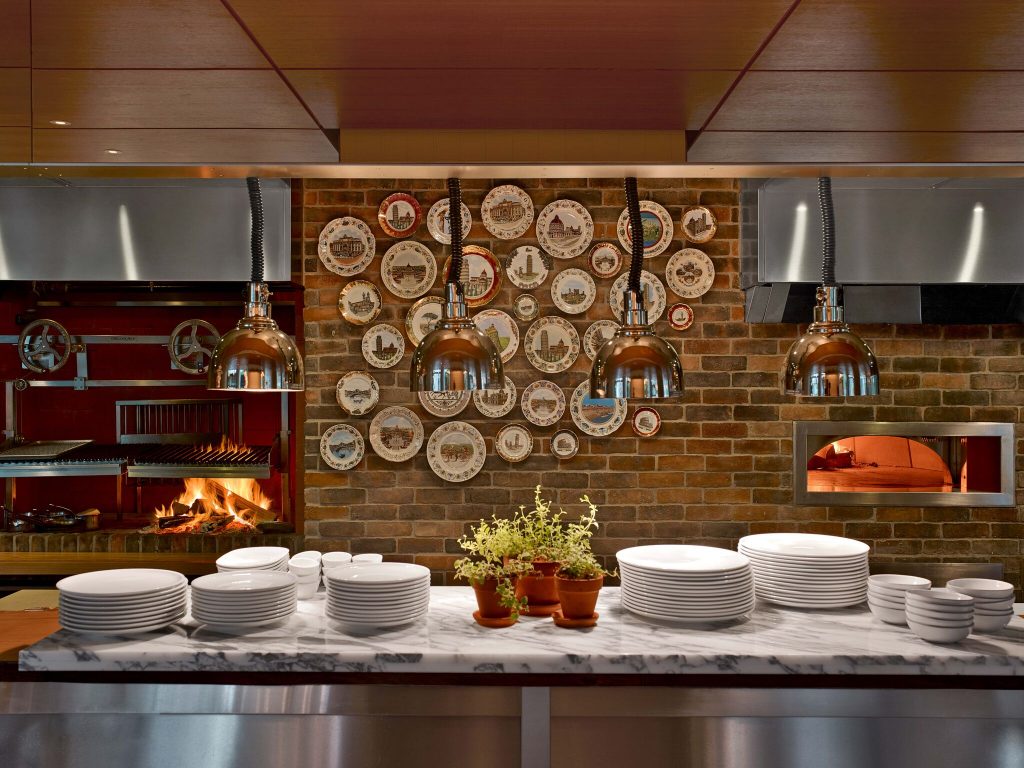 Andres' isn't the only cook of the house. Just off the main lobby, local chef Michael Schwartz's Fi'lia offers a wide variety of dishes for everyone from vegetarians to pizza lovers. For the latter, his Pistachio Pesto pie is a must, ideally followed by the Pine Nut & Honey Tart for dessert, a concoction of bitter orange, cream fraiche and rosemary.
The hotel's Ciel Spa offers the ideal way to treat yourself for the holidays, including a Vitality Wrap combining herbal tincture of licorice, pfaffia, cedarwood and juniper berry. If you want to greet the new year with a younger look try the Gold Cellular Youth-Restore, blending anti-inflammatory boswellic enzymes, hydrating vegetable-derived hyaluronic acid and a triple blend of collagen-stimulating homeopathic, colloidal, including a 24-cart gold luxury facial.
When the morning comes and the fog of the party has lifted, hit the rooftop pool (there are three) for a swim or a lazy roll in the sun. And if you feel up to it, the cardio gym and weight room are just a few steps away. Then again, so is the bar. Sit back and relax, the party's just getting started – the annual curated International art show Art Basel begins this year on Dec. 1 and it's a perfect fit for this stylish addition to downtown Miami.