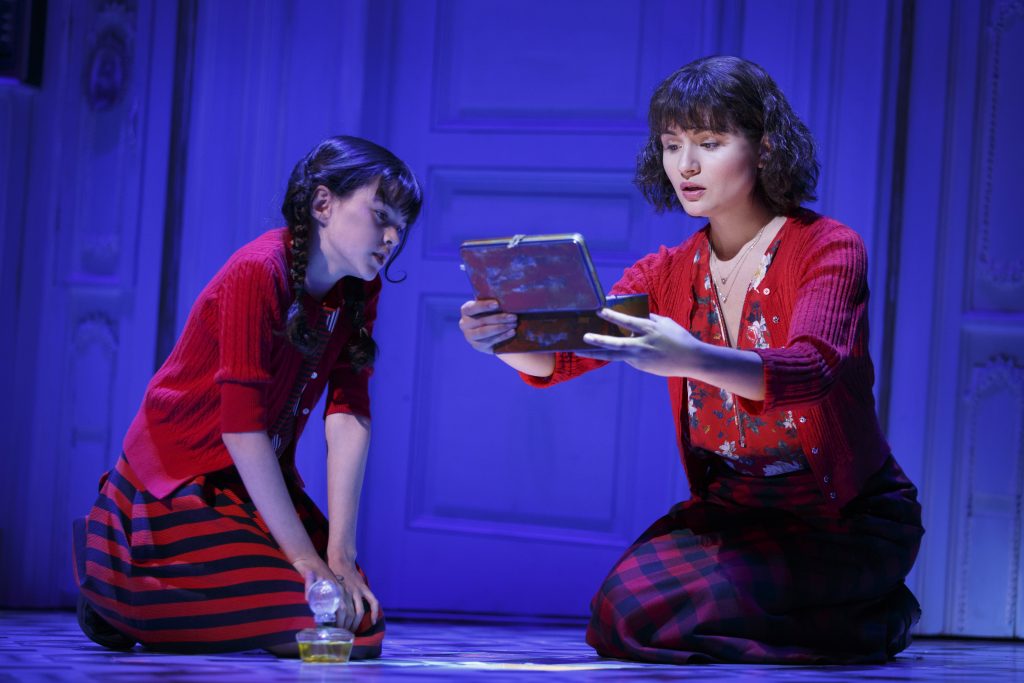 Amélie, A New Musical just opened at the Ahmanson Theater and carries on a tradition of fifty years of the Center Theatre Group developing new works and sending them to Broadway. Amélie makes its Broadway premier in March, 2017. With this joyous adaptation, Center Theatre group has picked a winner; the creative team behind the stage musical manages to take a five-time Oscar-nominated movie's story and change it into a well-crafted and complete work of theatrical art that reflects the form of a classic.
Having loved the movie, Center Theatre Group Douglas C. Baker saw the world Premier in 2015 at the Berkeley Repertory Theatre and convinced producers to start in Los Angeles instead of New York. This production, however, does not copy the movie as much as the story that is Amélie. The movie reflects a character study of a unique woman, her sense of justice, and her need to help those around her and—in the process—discovering one person who can possibly accept and understand and be in her life.
The musical begins with an opening number that introduces the characters and cast of the play as a list, similar to the opening of the movie's events on the day Amélie is born. This opening number begins and creatively ends the production, pondering a question as to connections in life and ending with an answer, or at least an answer as to the events of Amélie's world. The artistic form of this musical completes a circle that centers on love and the pain of isolation and change.
The musical is upbeat, witty, whimsical, and yet manages to capture something that perhaps few may understand, the pain of not just isolation but of allowing someone really inside for the first time. Amélie, played by Phillipa Soo, represents a unique naive and imaginative character. From the beginning, it appears she walks to her own rhythm. One would think this would make her unrelatable, yet the film made more money to date than any other French film in the United States.
Amélie represents a special character type called an INFP according to the Meyers Briggs personality test. The test, developed from the psychology work of Carl Jung, indicates preferences in how one sees the world and tendencies in making decisions. Ironically both Amélie and Princess Diana fall in the same classification. Both represents the 4% of the population who are dreamers, healers, and idealists. As Director Pam MacKinnon states in an interview about what drew her to this story, it was Amélie's use of her imagination "as a survival technique."  She represents the child in all of us, and to some the child that never ever dies. In the magic of theater, the audience sees the little girl within Amélie alive and played brilliantly by Savvy Crawford.
Part of the story centers on the death of Princess Diana in 1997. Many interpret this event as the catalyst that changes Amélie to take action within the story. Yet on inspection Amélie's desire to help others already existed within her. It exists in her actions to her father and her pet fish, and her constant need to observe the world and yet she can not quite be completely a part of it. The real moment of change happens when Amélie finally meets the one person who sees her and knows her; Nino, played by Adam Chanler-Berat. For an INFP, that is a rare thing indeed. INFP's want to change society for the better, yet have difficulty trusting and letting people in. Amélie's character represents what Princess Diana might have been like if not a Princess. She represents the heroic girl who wants to save the world without being on the front page.
The finest musical number of the entire production reflects the state of the modern woman and how a young woman like Amélie deserves to be treated. Amélie's coworkers, played by Harriett D. Foy, Maria-Christina Oliveras, and Alyse Alan Louis, sing it to Nino. This is an anthem every woman would perhaps want their future mate to hear if they were the type who wanted to have a voice, a sense of self identity, and to have a sense of autonomy. In other words, 'yes' means 'yes' at all times.
The rest of the cast includes David Andino, Randy Blair, Health Calvert, Alison Cimmet, Manoel Felciano, Tony Sheldon, Paul Whitty, Emily Afton, and Jocob Keith Watson. Lily Sanfelippo stands as the understudy for Young Amélie.
For fans of the film, take note that the characters of the woman who lost her husband plus the healer friend of Amélie have been morphed into one, effectively reducing the locations within the story. The garden gnome (David Andino) taken around the world by the airline stewardess (Alison Cimmet) becomes a living character with its own musical number. This stage production takes full advantage of the modern technology of today, melding digital media into the staging to create effects that would not have been possible at the time Amélie was produced for the screen in 2001.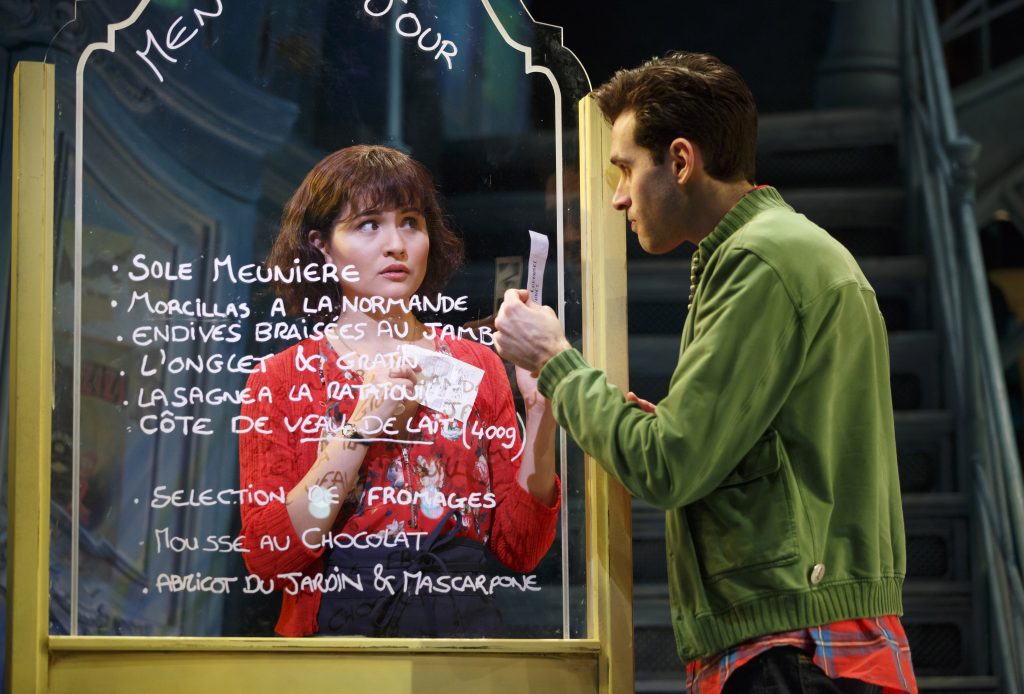 Amélie, A New Musical 
Book by Craig Lucas, Music by Daniel Messé, Lyrics by Nathan Tysen and Daniel Messé.
Based on the Motion Picture written by Jean-Pierre Jeunet and Guillaume Laurant.
Center Theatre Group/Ahmanson Theatre at the Music Center
135 N Grand Ave,
Los Angeles, CA 90012
Performances:
Runs until January 15th, 2017
Tuesday through Friday, 8 p.m.
Saturday, 2 p.m. and 8 p.m.
Sundays, 1 p.m. and 6:30 p.m.
***No performances Thursday December 22 or Sunday December 25.***
Performance time on Saturday December 31 will be early—7 p.m.
Running time: Approximately one hour and fifty minutes, with no intermission.
Tickets:
Range from $25.00 – $125.00
Box Office:
Purchase Tickets here or call (213) 972-4400 or in person at Center Theatre Group Box Office.
Groups call (213) 972-7231.