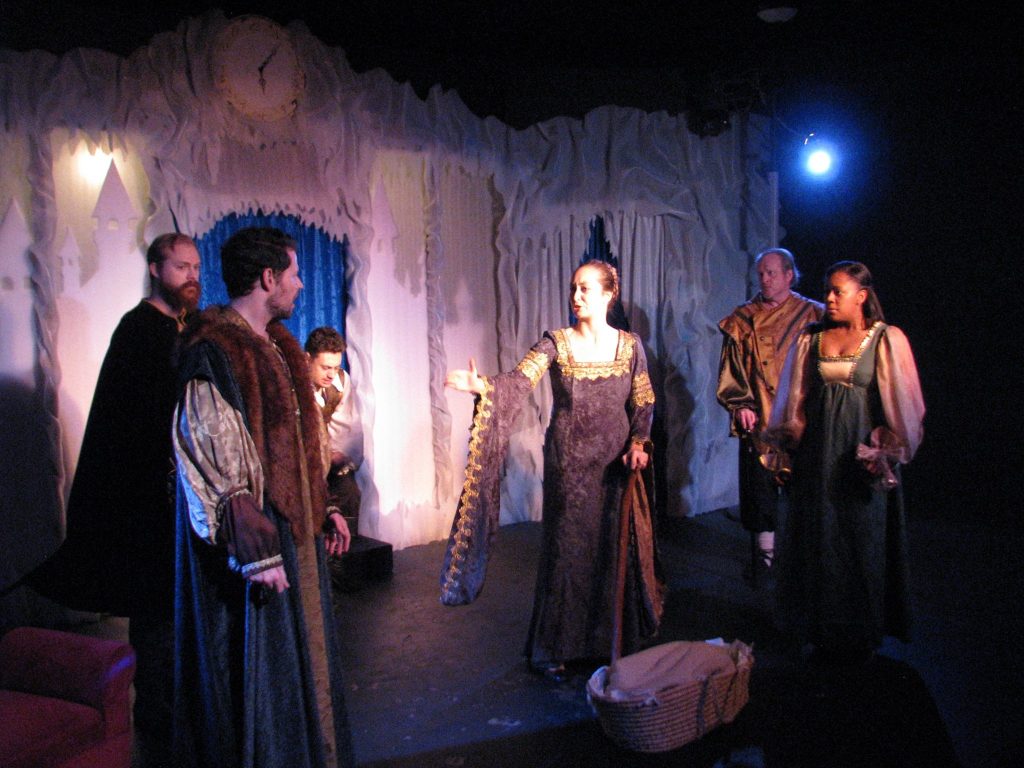 The Winter's Tale, season opener for the Archway Theatre, stays true to the company's mission "to create and maintain a thriving environment that fosters… cultural development" by presenting one of Shakespeare's problem plays in a new form. Problematic in that The Winter's Tale contains three acts of drama and two acts of comedy romance. This adaptation by Director Michael Shane Eastman fashions a seamlessly connected story by adding elements not found in the original.
Eastman describes the overall tale as a bedtime story, with magic "more whimsical than Macbeth" but "darker than Midsummer." Yet the new structure and presentation seems to add many key ingredients found in Shakespeare's play of fairies. Yet Eastman just ups the magic and downplays the dark to maintain the beauty of the original. As the director describes, "[t]he joys of a happy ending can only be truly realized through immense strife and turmoil first. Shakespeare understood this, and he crafted a perfect tale designed to immerse audiences into a fantastical world full of dramatic conflict, followed by wonderful revelation and reunion."
This is a tale of misjudgments of a father Polixenes, King of Bohemia (David D'amico) who thinks his wife Hermione (Erika Godwin) has cheated on him with his friend King of Sicilia, Leontes (John Eisen). Caught in the middle of the domestic strife is their son Mamillius (Henry Rhoades), whose youth brings moments of merriment to the darkness of the adults around him. The mistrust to such a height that it leads to tragic events and broken relationships.
Eastman adds characters to the story to create cohesion. Hence, Eastman's version starts with a prologue told by two Oracles in white (Margaret Elizabeth Kelly and Clare Lahey) along with a pickpocket, Autolycus (Logan Chase), reminiscent of Midsummer Night's Dream's Puck. In the original, a chorus—Time—only enters at Act Four to sum up the first three acts and accelerate the story sixteen years into the future. Autolycus also does not appear until Act Four in the original text. Chase's performance in this version injects modern culture into the story as a catalyst for laughter.
This story bears the label of a problem play, mainly because it does not have a traditional structure of one overriding genre. Yet for today's audience, mixed genres exist as a common element in storytelling. Shakespeare attempts to break tradition both exemplifies his genius and demonstrates why his stories still affect people today. Eastman's attempt to remedy the problems in this story's structure help, but a large shift still occurs, making the story complex and worthy of an audience familiar with popular stories such as Game of Thrones. The flaws exist during the first half of the production in drawn out monologues of madness for Polixenes that need focus, or perhaps breath.
The final part of the story involves a tale of love between Perdita (Bree Wernicke) and Florizel Christian Blake Splitt), the son of Leontes, King of Sicilia, involving a well-orchestrated dance scene and several characters in disguise. Within the dance is a humorous subplot of two women, Dorcas (Clare Lahey) and Mopsa (Larose Washington), fighting over one shepherd also known as Clown (Matt Bartsch). This added subplot emphasizes the theme of the first half of the production of jealousy and its effects, albeit improved with a comic tone.
The rest of the cast includes Jesse Durant, Calvin Devereaux, Garrick Lewinter, Shea Donovan, and Emily Blokker-Dalquist.
The Winter's Tale, based on the play by Shakespeare, has been adapted by Director Michael Shane Eastman.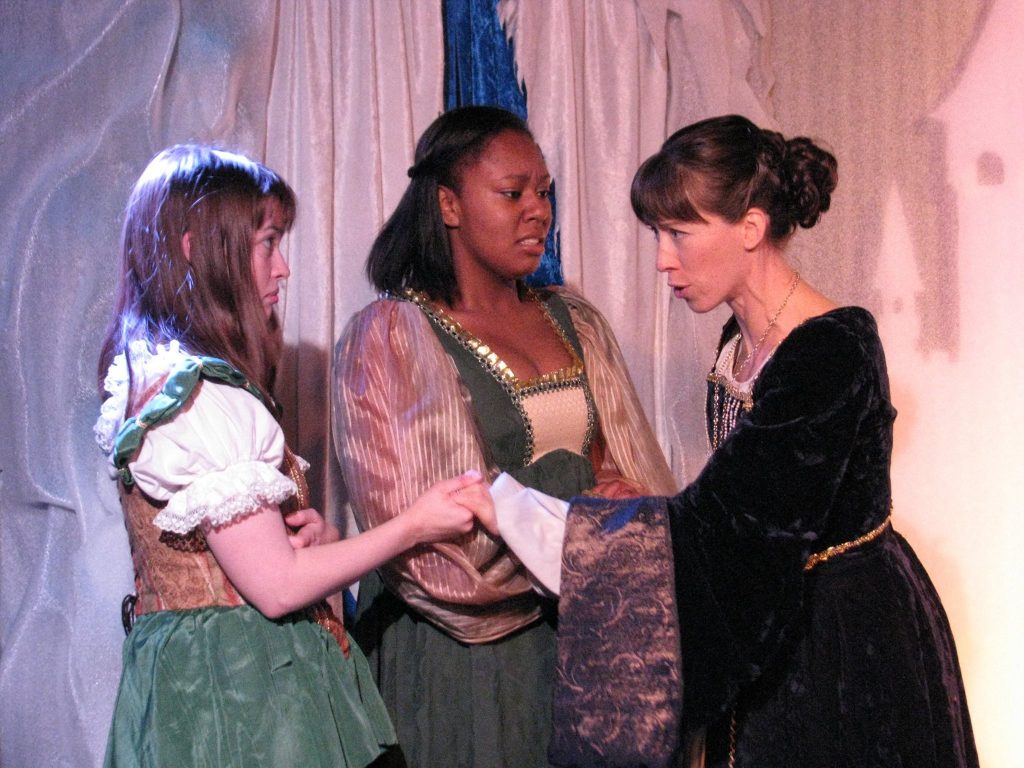 Archway Theatre
10509 Burbank Blvd.
North Hollywood, CA 91601
Performances:
Runs until February 11, 2017.
Friday and Saturday, 8 p.m.
Sundays, 2 p.m.
Running time: Approximately two hours, with one 15-minute intermission.
Tickets:
Range from $28.00
Box Office:
Purchase Tickets here or call (818) 980-PLAY