American modern dancer and choreographer, Martha Graham changed the face of dance during the 20th Century. Her influence on dance has been compared with the influence of Picasso on modern visual arts, the influence of Stravinsky on music, and the influence of Frank Lloyd Wright on architecture.
Graham not only transformed dance, she commissioned some of the most important orchestral and chamber music works of her time.
Founded in 1926, The Martha Graham Dance Company is the oldest dance company in America.
Her innovative approach in the early and mid-20th century not only forever changed dance, its impact spread to design, photography, and music. It's important to remember that when Graham was creating her early works, there were no sound systems in theaters. All performances featured musicians or a full orchestra, so Graham commissioned new music to accompany her dance creations.
Valley Performing Arts Center (VPAC) pays tribute to Graham's influence on music by engaging L.A.s own wild Up musical ensemble to accompany the dancers, performing three of the musical masterpieces Graham herself inspired and commissioned.
This promises to be a quintessential American evening.
In a rare, one-time performance, the company will perform with live musical accompaniment. Christopher Rountree will lead the music ensemble wild Up in this extraordinary collaboration.
VPAC Executive Director Thor Steingraber and Martha Graham Dance Company Artistic Director Janet Eilber join forces to offer a rare opportunity—the chance to experience an entire performance of the MGDC with live music. The interaction of new music and movement was essential to Graham's revolutionary choreography throughout her career. The program includes Graham classics with scores by Scott Joplin, Samuel Barber, and Carlos Chavez as well as a brand new commission for the Graham repertory—Woodland, created by Pontus Lidberg to music by Irving Fine. Christopher Rountree will lead the music ensemble wild Up in this extraordinary collaboration.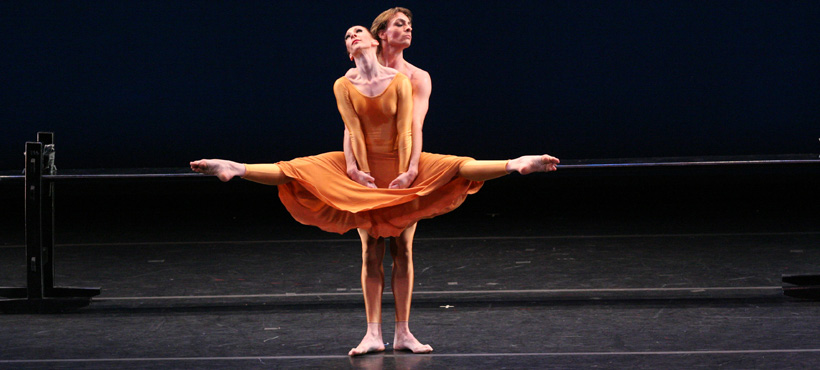 wild Up
Program:
Diversion of Angels, Dello Joio
Cave of the Heart, Barber
Dark Meadow, Chavez
Maple Leaf Rag, Joplin
Valley Performing Arts Center at California State University Northridge
18111 Nordhoff Street,
Northridge, CA 91330-8448
About wild Up:
wild Up is the ultimately flexible, go anywhere, play anything modern music collective led by Artistic Director/Conductor Christopher Rountree. Their programs reflect the emerging cultural leadership of a generation. Lines are blurred, rules are broken, concerts become events, events become enduring memories. In a single engagement, wild Up creates a theatrical and musical context where the greatest musicians on the scene today become an orchestra that celebrates tradition while reshaping it. In a single evening the audience may celebrate Erick Satie, Ted Hearne, John Lennon, Alexander Scriabin, Chris Cerrone, Velvet Underground, Steve Reich, Andrew McIntosh, Jen Hill, Nina C. Young and so on…