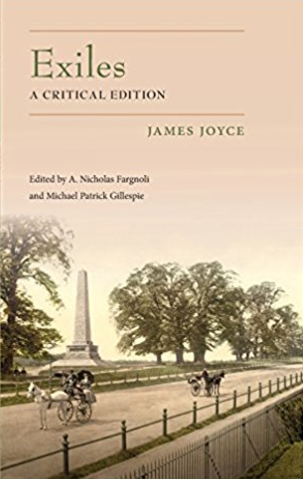 On Friday June 16, The Hammer Museum presents "Bloomsday" with a staged reading of James Joyce's only extant play Exiles. 
Joyce's play was written during 1914 and 1915, after Dubliners and A Portrait of the Artist as a Young Man were written, but before they were published in book form.  Joyce began Ulysses in 1914 but it would take him seven years to finish writing.  Finnegans Wake would come later. 
Cast: Sile Birmingham, James Lancaster, John Lee, Brenda Meany and Johnny O'Callaghan
Directed by Darcie Crager and Organized Stanley Breitbard.
7:30-9:00 p.m. Staged reading
9:00-10:00 Guinness on tap, Irish fare, and live music by Rattle the Knee in the courtyard
Free