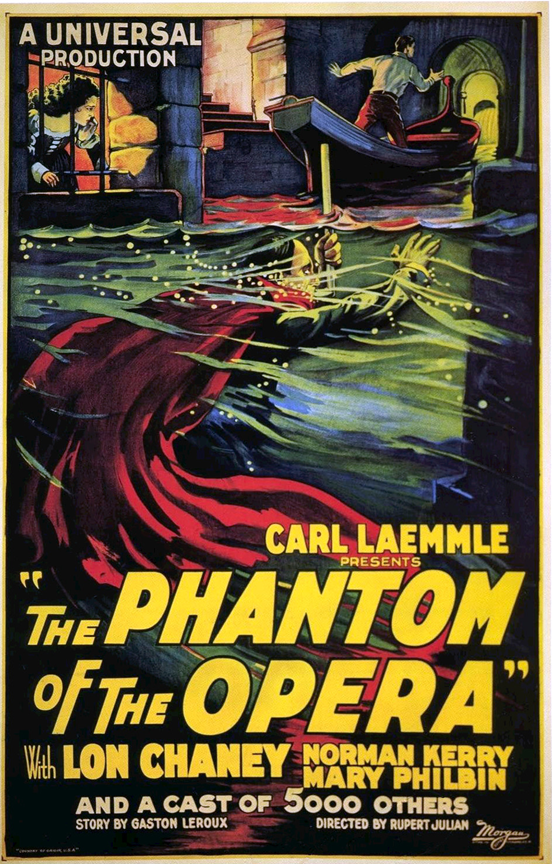 Have you ever wanted to travel back in time to Paris during La Belle Epoque?
This August Into The Film, an interactive entertainment company, is bringing its premiere production, A Night at the Opera, to Los Angeles. Guests will enter the world of Paris, during the 1880s, and become a part of one the most renowned stories: The Phantom of the Opera. The immersive and interactive theatre experience will take place at the Historical Woman Club of Santa Monica during two weekends in August, from August 4th – 6th & 11th – 13th.
Guests will not only participate in the drama of the original story, but they will also have the opportunity to create their own stories. Guests are requested to dress in modern evening attire or period costumes in order to truly be a part of the evening at the Opera.   The night concludes with a live-scored screening of the 1925 classic film, The Phantom of The Opera. 
Ticket price for the 4-hour evening is $59.00 and can be purchased here. 
Basic character information will be sent in advance to all guests. Upon arrival, they will stroll through impeccably designed sets of the Opera, interact with characters from the film portrayed by experienced actors and follow their individual plot lines. Guests will engage in unique conversations with other guests and deepen the experience. Perhaps a guest or two may have the unfortunate experience of "meeting" the Phantom. No two experiences will be the same.
"We created Into The Film because we are passionate about films and wanted to produce an event where people do more than just watch their favorite movies. We want guests to be able to live their favorite films and have a new perspective. There's no better place to start than with an amazing story like The Phantom of the Opera," explains Erik Geffner-Mihlsten, co-founder of Into The Film.
Hollywood production designer and art director Richard Holland serves as creative director for the event. Holland's film credits include Indiana Jones and the Temple of Doom, The Princess Bride and Labyrinth, to name a few.
Into The Film, founded by The GM's LLC, is dedicated to providing in-depth and immersive movie going adventures. By combining film with theatre, Into The Film guests will have the unique experience of participating and socializing as if they are a part of the production prior to the movie screening.
A Night at the Opera
Historical Woman Club of Santa Monica
1210 4th Street,
Santa Monica CA
August 4 – 6 & 11 – 13, 2017.
Dates: 
August 4th – 7:30pm
August 5th – 6:30pm
August 6th – 6:30pm
August 11th – 7:30pm
August 12th – 6:30pm
August 13th – 6:30pm
Tickets: $59.00 per person
facebook.com: IntotheFilmLA
@intothefilmLA