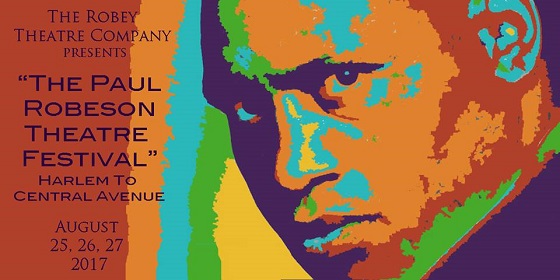 Coming soon to the Los Angeles Theatre Center (LATC) Downtown, is the 2017 Paul Robeson Theatre Festival. It promises to be a celebration of the Harlem Renaissance and the impact that the movement ultimately had on Black culture and the arts in Los Angeles.
From August 25-27, 2017,  The Robey Theatre Company will present the 2017 Paul Robeson Theatre Festival, in association with the Latino Theater Company.
This will be the Robey Theatre Company's second Paul Robeson Theatre Festival. This year the theme will be Harlem to Central Avenue.
Background:
Beginning in 1917, the Harlem Renaissance was the flowering of Black performing, literary and visual arts that signaled the birth of the New Negro Movement, an attempt by African Americans in the arts to define their own identity free of historic stereotypes. In the words of novelist and poet Langston Hughes, "We younger artists who create now intend to express our individual dark-skinned selves without fear or shame. If white people are pleased, we are glad. If they are not, it doesn't matter. We know we are beautiful. And ugly too. The tom-tom cries and the tom-tom laughs. If colored people are pleased, we are glad. If they are not, their displeasure doesn't matter either. We build our temples for tomorrow, strong as we know how, and we stand on top of the mountain, free within ourselves."
In the decades that followed, the New Negro Movement made its way west from Harlem to California, and Los Angeles' Central Avenue became the center of African-American culture in this city.
The Robey Theatre Company, has presented award-winning African-American theatre in Los Angeles for over two decades.
Beginning at 6:00 p.m. on Friday, August 25, the Paul Robeson Theatre Festival kicks off with a Gala reception, welcoming by co-founders Danny Glover and Ben Guillory, formal announcements of upcoming events, presentation of awards recognizing creative achievements, and the rehearsed reading of a new play Birdland Blues by Randy Ross Ph.D.
Program:
            Saturday, August 26, 2017 at noon: A Conversation: Playwriting-The Creative Process.
            2:00 p.m. and 7:00 p.m.- Performances of a program of short plays inspired by the theme of the Festival.
            Sunday, August 27, 2017 at 1:00 p.m.: A Conversation: The Rehearsal Process.
            3:00 p.m. – A repeat performance of the short plays.
            Instead of performing different plays at each of the three show times, all three performances will feature the same short plays, effectively giving the plays a mini-run that will allow different audiences to see the complete roster of plays at the time most convenient for them, and will also permit audience members to see the plays more than once, should they be so inclined.
            The program of short plays will be presented in Los Angeles Theatre Center's intimate Theatre 4.
            The particular plays being performed and ticket prices for the performances will be discussed in an upcoming release. The two Conversation events will be free to the general public.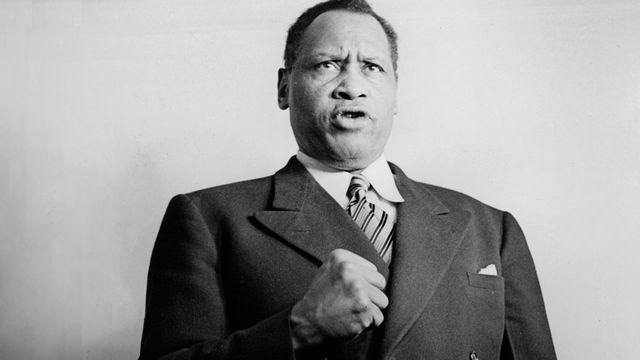 The 2017 Paul Robeson Theatre Festival: Harlem to Central Avenue.
Presented by Robey Theatre Company in association with The Latino Theater Company.
August 25-27, 2017.
At Los Angeles Theatre Center,
514 S. Spring St., Los Angeles,
CA 90013.
            Website: www.robeytheatrecompany.org
            Phone: (213) 489-7402.
Tickets:
$35 Opening Night.
$35 one performance.
$25 group sales of ten or more.
Early Bird Bargain: Order by August 18 to get Opening Night plus one performance.