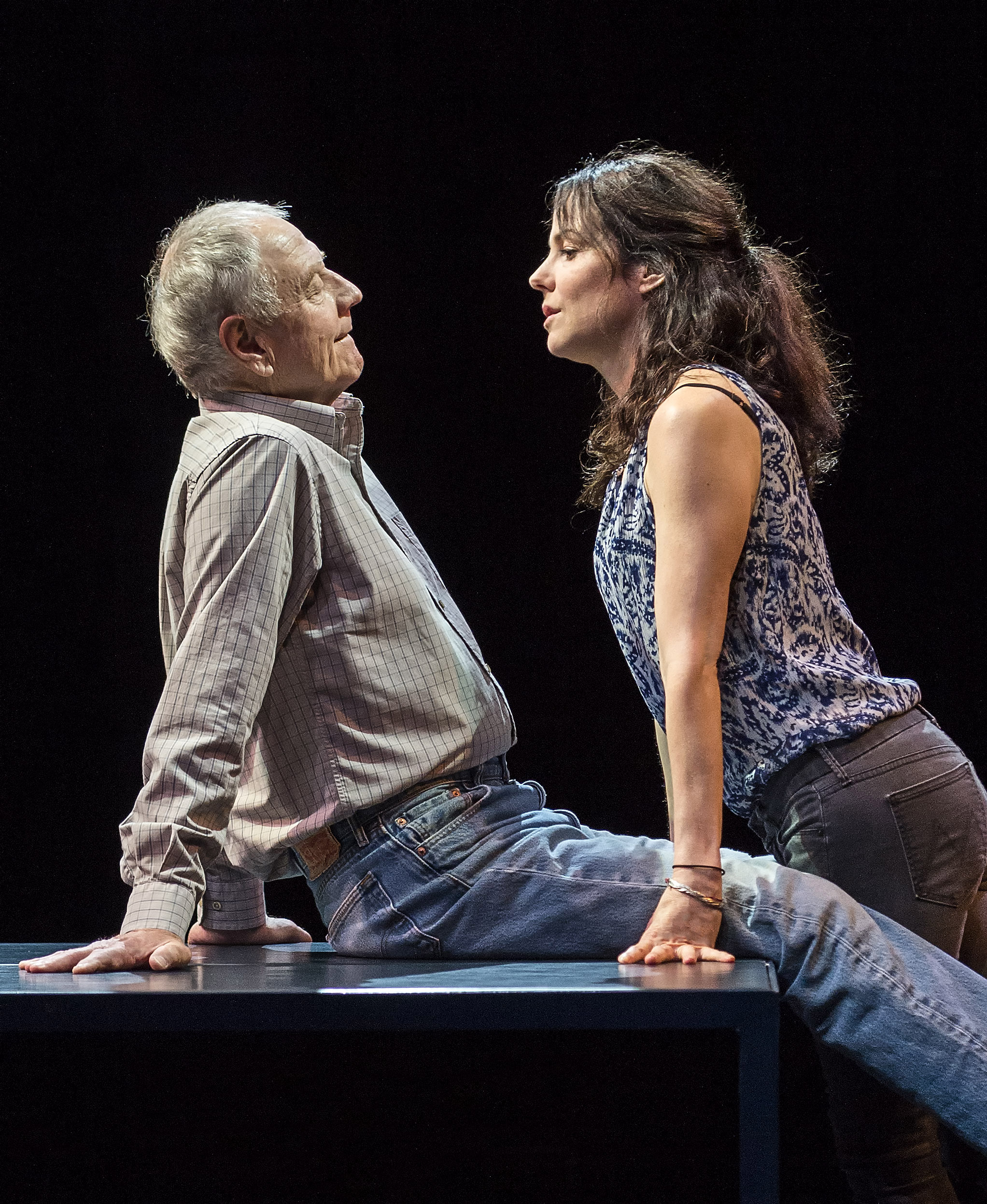 Annoying, pointless and utterly dated — Simon Stephens' play Heisenberg perpetuates not only the myth of the 'manic pixie dream girl' but fails to question the normalcy and acceptability of May/December romances. Neither are desirable nor relevant outlooks for the 21st century stage.
The first words out of the mouth of esteemed actor of stage and screen Mary Louise Parker are barely intelligible. Turns out the actor has affected a speech impediment for her character. Whether this character trait is scripted by playwright Stephens or is a choice of the performer, it's an extremely poor and ill-advised one. For starters, she initially sounds as if she is mentally impaired. After a while you realize it's probably a mere speech impediment. Nevertheless, it invokes a flawed first impression. It's also downright annoying to listen to throughout this 75-minute one-act play.
Plot summary – from the press release:

Amidst the bustle of a crowded London train station, Georgie (Parker) spots Alex (Arndt), a much older man, and plants a kiss on his neck. This electric encounter thrusts these two strangers into a fascinating and life-changing game as "Heisenberg…"
Heisenberg ostensibly (meaning implicitly) references the "Heisenberg Uncertainty Principle" yet, disappointingly, has nothing whatsoever to do with it beyond a random encounter – the kind that, in essence, is fairly common. In it an eccentric 40-something woman (played by Mary Louise Parker) strikes up a friendship with a much older man (played by Denis Arndt), and it turns out she has her own self-serving agenda for doing so…
This is a play that is dominated by the eccentric and utterly NOT endearing qualities of its leading protagonist, Georgie. The play only comes alive – if briefly – when Arndt's character Alex gets a word in edgewise with a brief monologue. Hooray for the respite from Georgie's verbal diarrhea!
Aggravating in every conceivable regard — story, characters, performances, bare and minimal set, stark lighting and awful sound design — the sole redeeming feature of Heisenberg is its 75 mins run time, but even that feels too long…
Creative team for "Heisenberg" includes Mark Wendland (scenic design), Michael Krass (costume design), Austin R. Smith (lighting design) and David Van Tieghem (sound design).
Avoid this play and production at all costs.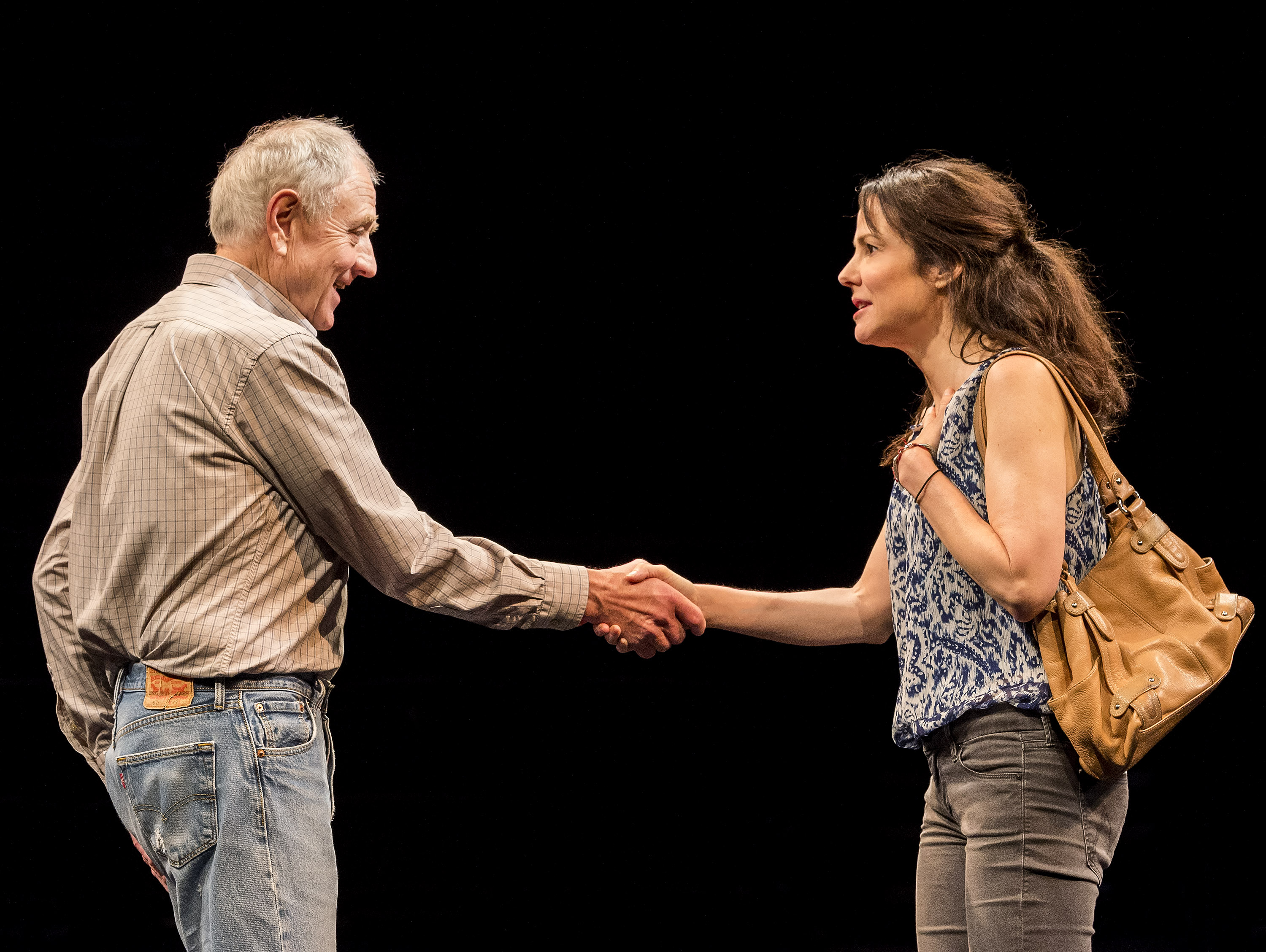 Runs until August 6, 2017.
75-minutes, no intermission
Tickets for Heisenberg are available by calling (213) 628-2772, online here or at the Center Theatre Group Box Office.
Tickets range from $25 – $95 (ticket prices are subject to change).
The Mark Taper Forum is located at The Music Center, 135 N. Grand Avenue in Downtown L.A. 90012.