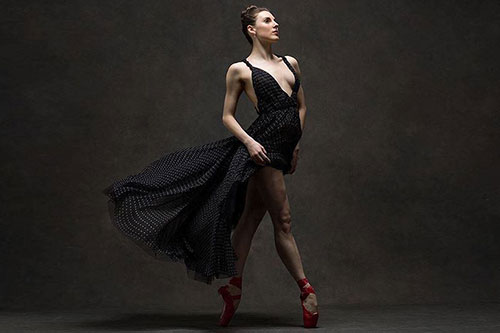 Promising to be a breathtaking presentation of some of the finest dancers from all over the world, BalletNOW™ is returning to The Music Center's Dorothy Chandler Pavilion at the end of this month.  
Showcasing 24 dance superstars in three distinct performances, BalletNOW will feature international ballet sensation and New York City Ballet Principal Tiler Peck as curator. 
The three-performance program includes dancers from The Royal Ballet, So You Think You Can Dance, Dorrance Dance, American Ballet Theatre and Paris Opera Ballet.  Peck's mixed repertoire highlights the versatility and athleticism of today's ballet dancers and includes pieces that pair classical dancers with their contemporaries in other dance genres. See program for each night below. 
Guest curator and international ballerina Tiler Peck leads an exciting roster of dance superstars for three distinct performances. Peck brings exquisite grace, energy and unmatched artistry, from her Southern California beginnings, to her meteoric rise as one of the youngest principal dancers of the New York City Ballet. Don't miss this new chapter of BalletNOW™ as renowned dancers push the boundaries in a mix of iconic and contemporary ballets by some of the most revered choreographers.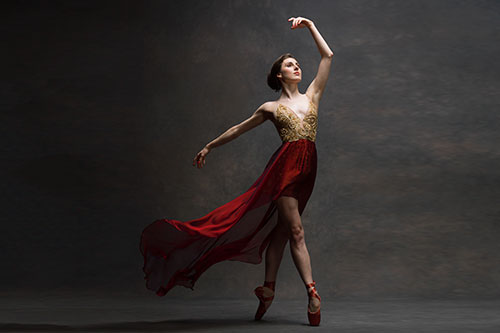 Glorya Kaufman Presents Dance at The Music Center
The Music Center's Dorothy Chandler Pavilion
Friday Jul7 28, 2017 – 7:30 p.m.
Saturday Jul 29, 2017 – 7:30 p.m.
Sunday July 30, 2017 –  2:00 p.m.
Tickets forBalletNOWTM range from $34.00 –$124.00 and are available at the Dorothy Chandler Pavilion Box Office, 135 N. Grand Avenue, Los Angeles, CA, 90012. Tickets are also available by calling (213) 972-0711 and online here.
For groups of 10 or more, call (213) 972-8555 or email here.
Ticket holders can get a behind-the-scenes perspective by joining Glorya Kaufman Presents Dance at The Music Center for DANCETALKS, featuring discussions one hour before curtain.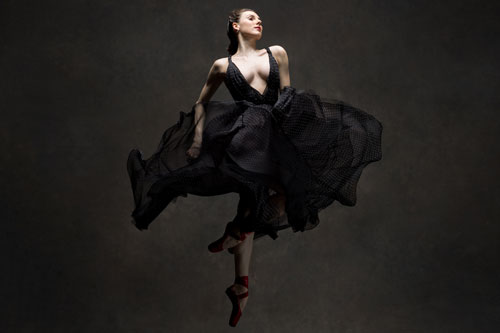 PROGRAM:
FRIDAY, JULY 28, 2017 AT 7:30PM
1-2-3-4-5-6 (Michelle Dorrance)
Michelle Dorrance, Virgil "Lil O" Gadson, Tiler Peck, Byron Tittle
Chutes and Ladders (Justin Peck) 
Jeanette Delgado and Kleber Rebello
Pas de Deux from Romeo and Juliet (Kenneth MacMillan)
Isabella Boylston and James Whiteside
Pas de Deux from After the Rain (Christopher Wheeldon)
Lauren Cuthbertson and Reece Clarke
Allegro Brillante (George Balanchine)
Tiler Peck, Marcelo Gomes with Preston Chamblee, Harrison Coll, Rachel Hutsell, Lauren King, Claire Kretzschmar, Lars Nelson, Taylor Stanley, Indiana Woodward
©The George Balanchine Trust
Intermission
Fancy Free (Jerome Robbins) 
Marcelo Gomes, Cory Stearns, Daniel Ulbricht, Jeanette Delgado, Tiler Peck, Claire Kretzschmar
Total running time including intermission: 1 hour, 40 min
*dancers and program subject to change
---
SATURDAY, JULY 29, 2017 AT 7:30PM
Time It Was/116 (Bill Irwin/Tiler Peck)
Tiler Peck and Bill Irwin
Pas de Deux from Manon (Kenneth MacMillan)
Lauren Cuthbertson and Marcelo Gomes
Pas de Deux from Rubies (George Balanchine)
Isabella Bolyston and James Whiteside
©The George Balanchine Trust
Pas de Deux from Carousel (A Dance) (Christopher Wheeldon) 
Tiler Peck and Zachary Catazaro
In Creases (Justin Peck)
Preston Chamblee, Harrison Coll, Rachel Hutsell, Lauren King, Claire Kretzschmar, Marc Moreau, Taylor Stanley, Indiana Woodward
Intermission
After The Rain (Christopher Wheeldon)
Tiler Peck and Reece Clarke
Pas de Deux from Romeo and Juliet (Kenneth MacMillan) 
Lauren Cuthbertson and James Whiteside
Who Cares? (George Balanchine) concert version
Tiler Peck, Isabella Boylston, Jeanette Delgado, Indiana Woodward, Marcelo Gomes, Taylor Stanley, Zachary Catazaro, Harrison Coll
©The George Balanchine Trust
Total running time including intermission: 1 hour, 48 min
*dancers and program subject to change
---
SUNDAY, JULY 30, 2017 AT 2PM
In Creases (Justin Peck) 
Preston Chamblee, Harrison Coll, Rachel Hutsell, Lauren King, Claire Kretzschmar, Marc Moreau, Taylor Stanley, Indiana Woodward
Pas de Deux from Romeo and Juliet (Kenneth MacMillan) 
Isabella Boylston and Marcelo Gomes
Pas de Deux from Stars and Stripes (George Balanchine)
Tiler Peck and Cory Stearns
©The George Balanchine Trust
Méditation from Thaïs (Frederick Ashton)
Lauren Cuthbertson and Reece Clarke
Red Angels (Ulysses Dove)
Isabella Bolyston, Preston Chamblee, Tiler Peck, Taylor Stanley
Intermission
Fancy Free (Jerome Robbins)
Marcelo Gomes, Cory Stearns, Daniel Ulbricht, Jeanette Delgado, Tiler Peck, Claire Kretzschmar
Total running time including intermission: 1 hour, 42 min
*dancers and program subject to change