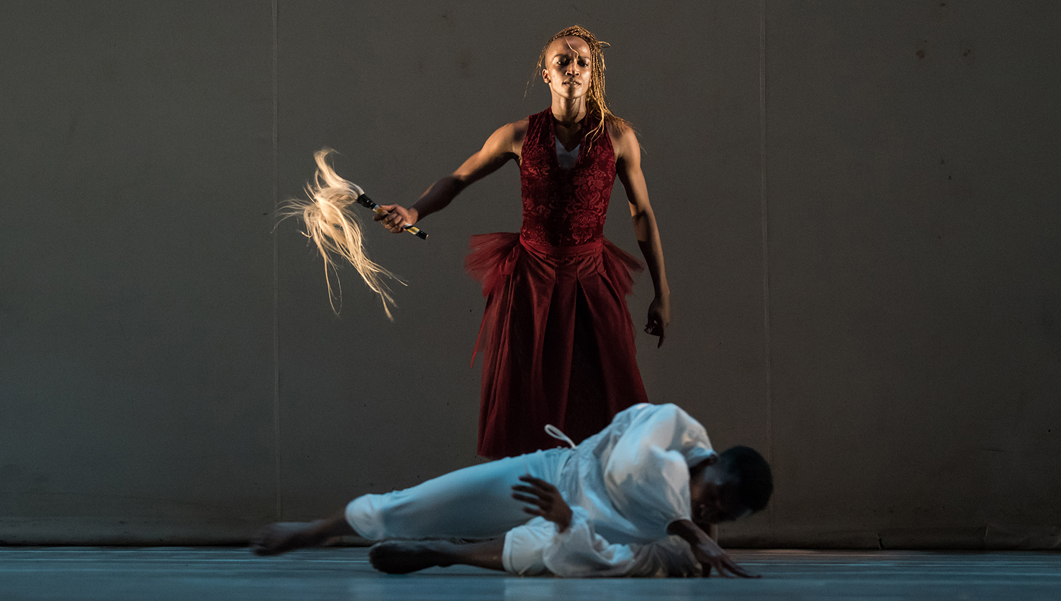 Acclaimed South African choreographer Dada Masilo and her renowned dance troupe from Johannesburg return to Los Angeles to make their Wallis debut with three performances of Masilo's distinctive reinterpretation of Giselle, which fuses classical ballet and contemporary dance techniques with African dance steps to create a vivid, unconventional and fast-paced version of the classic ballet, from Thursday, April 12 through Saturday, April 14, 2018, 7:30 pm, at The Wallis's Bram Goldsmith Theater.  A post-performance talk-back with the artist will take place Thursday, April 12. 
Set in rural South Africa, Masilo's work explores African rituals through the fate of a young girl, who dies of a broken heart after discovering that her lover is betrothed to another.  She cannot rest in peace and is transformed into a "wili," a spirit with a desire to dance and seek revenge.  The score, by South African composer and sound artist Philip Miller, features vocals, African drums, cello, violin and harp and also references Adolphe Adam's original ballet score.  Giselle was co-commissioned by The Joyce Theater's Stephen and Cathy Weinroth Fund for New Work; the Hopkins Center, Dartmouth College; la Biennale de la danse de Lyon 2018; and Sadler's Wells, London.  It was premiered at DansensHus in Oslo, Norway, on May 4, 2017.  The performance contains adult material and partial nudity. 
According to Masilo, "In this Giselle, I aimed to create a work that is not about forgiveness, but rather is about love, deceit, betrayal, anger and heartbreak.  I strove to create new movement vocabulary and to push myself in terms of story-telling.  In the traditional ballet, there is a clear narrative, but the characters are somewhat two dimensional.  I wanted to go much deeper." 
"This ground-breaking presentation illustrates The Wallis's commitment to showcasing international artists of the highest caliber who push artistic boundaries in compelling and fantastic ways," says The Wallis's Artistic Director Paul Crewes. 
Masilo, born and raised in Johannesburg, South Africa, began formal dance training at age 11, and, at age 19, was accepted as a student at the Performing Arts Research and Training Studios in Brussels, where she remained for two years.  She returned to South Africa and was awarded the prestigious Standard Bank Young Artist Award for Dance in 2008.  Three commissions from the National Arts Festival resulted in her reinterpretations of Romeo and Juliet (2008), Carmen (2009) and Swan Lake (2010), which have stunned audiences around the globe.  In 2016, she staged and performed her Swan Lake in Canada and the US, including New York's Joyce Theater.  Subsequently, she was nominated for a Bessie award and returned to New York to stage her Spring at City Center and create a gallery work to accompany Romare Bearden's Bayou series that was performed at the DC Moore Gallery. 
Single tickets for Dada Masilo's Giselle are now available for $45 – $125.  For more information or to purchase tickets, visit TheWallis.org/Giselle, call 310.746.4000, or stop by in person at the Wallis Annenberg Center for the Performing Arts Ticket Services located at 9390 N. Santa Monica Blvd., Beverly Hills, CA 90210.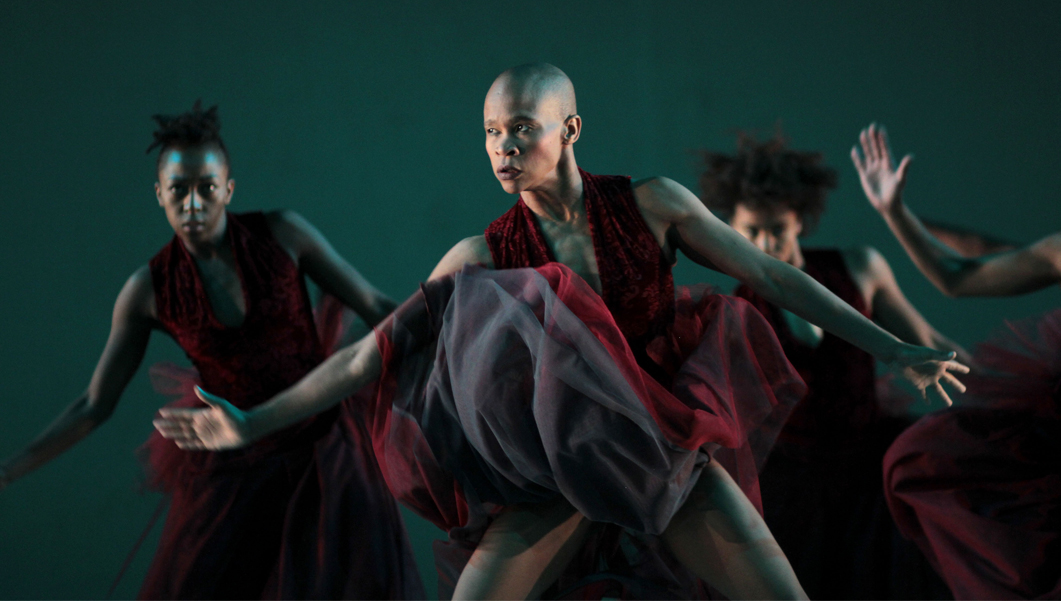 Wallis Annenberg Center for the Performing Arts Presents
Dada Masilo's Giselle 
WHEN:
Thursday, April 12, 2018
7:30 pm (Talk-back immediately following performance)
Friday, April 13, 2018
7:30 pm
Saturday, April 14, 2018,
7:30 pm 
WHERE:
Wallis Annenberg Center for the Performing Arts
Bram Goldsmith Theater
9390 N. Santa Monica Boulevard
Beverly Hills, CA 90210 
PROGRAM:
Dada Masilo's Giselle

Warning:  This performance contains adult material and nudity. 
TICKET PRICES AND INFORMATION:
$45-$125 (prices subject to change)
310.746.4000
Box Office – Wallis Annenberg Center for the Performing Arts Ticket Services 9390 N. Santa Monica Blvd, Beverly Hills, CA, 90210 
RUNNING TIME:
Running time is 70 minutes, including 15 minute intermission
About the Wallis Annenberg Center for the Performing Arts:
Since opening its doors in October 2013, The Wallis has produced or presented more than 250 dance, theatre, opera, classical music and family programs to an ever-expanding audience. Under the leadership of Artistic Director Paul Crewes and Managing Director Rachel Fine, The Wallis brings audiences world-class theater, dance and music, performed by many of the world's most talented and sought-after artists. Featuring eclectic programming that mirrors the diverse landscape of Los Angeles and its notability as the entertainment capital of the world, The Wallis offers original and revered works from across the U.S. and around the globe. 
The mission of The Wallis is to create, present and celebrate unique performing arts events and educational programs that reflect the rich cultural diversity of our community. Nominated for 47 Ovation Awards, seven L.A. Drama Critic's Circle Awards and the recipient of six architectural awards, The Wallis is a breathtaking 70,000-square-foot venue that celebrates the classic and the modern and was designed by Zoltan E. Pali, FAIA of Studio Pali Fekete architects. The building features the restored, original 1933 Beverly Hills Post Office (on the National Register of Historic Places) that serves as the theater's dramatic yet welcoming lobby, and houses the 150-seat Lovelace Studio Theater, GRoW at The Wallis: A Space for Arts Education (a gift of Gregory Annenberg Weingarten and Family and the Annenberg Foundation) and the contemporary 500-seat, state-of-the-art Bram Goldsmith Theater. Together, these structures embrace the city's history and its future, creating a performing arts destination for L.A.-area visitors and residents alike. 
The Official Sponsors of The Wallis' 2017/18 Season include: Delta Air Lines (Official Airline Sponsor), Montage Beverly Hills (Preferred Hotel) Mercedes-Benz of Beverly Hills (Official Automotive Sponsor) and Meridith Baer Home (Official Décor Sponsor).