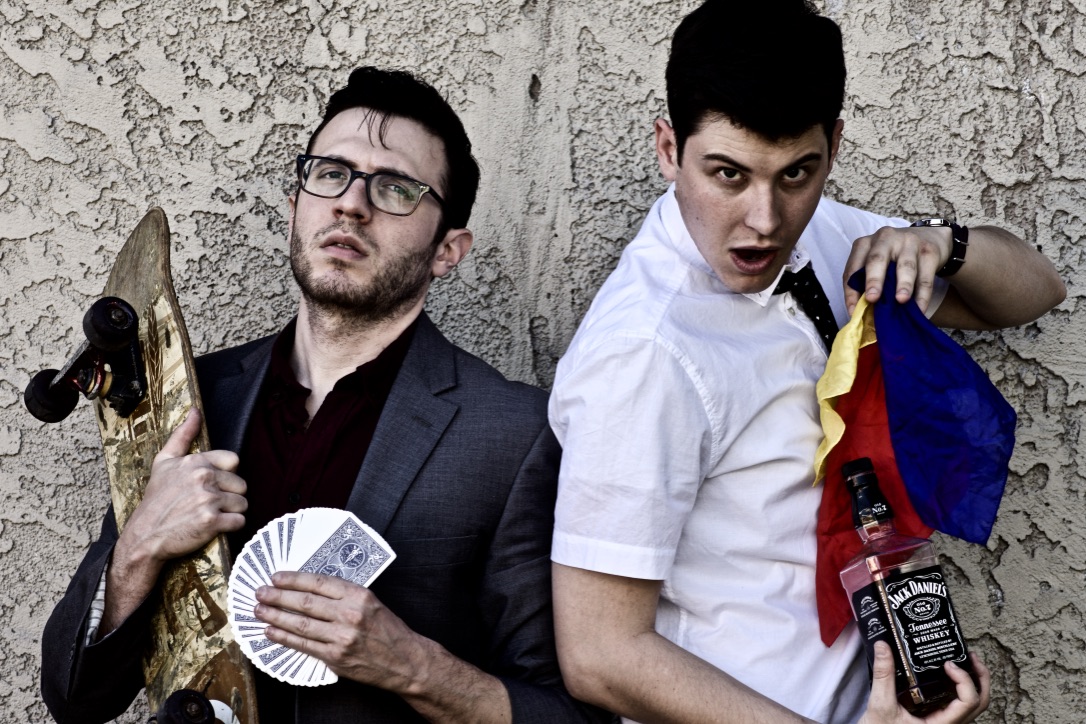 Daniel Donohue and Eric Siegel, the stars of last year's hilarious The New Bad Boys of Magic, are staggering back to the Hollywood Fringe to continue the story of their misbegotten magicians and to demonstrate some more inebriated prestidigitation.
In anticipation of Coke and Mirrors' June 3rd premiere, Donohue took some time to answer questions about the new show:
What is the inspiration behind this newest assault on the Fringe?

Frankly, the Hollywood Fringe Festival is one of the few venues in town that hasn't permanently banned us. If our "Amazing Disappearing Fifth of Rum" trick from last year didn't get us kicked out, surely our "Cups & Tide Pods" routine will.
I take it this is a continuation of the same characters. What more will fans discover about them?
Coke & Mirrors tells the whole history of the New Bad Boys of Magic, from our sad childhoods to our glory days as Las Vegas headliners, right up to the present day as Los Angeles children's entertainers. It will be painful, but at least we can all drink.
How did you manage to lure producer Greg Karber and director Nick Paul into your trap?
Nick Paul is one of the finest magicians in the world and a headliner at the world-famous Magic Castle. We cornered him in the Castle parking lot, and he agreed to direct us as soon as we put the air back in his tires.
Our producer Greg Karber hired us for our first gig two years ago, and he has since gone on to become a successful theatrical producer and film director. Coincidence? We think not.
What compelled you to return to the Fringe this year?
Definitely money. The massive profit margins we make producing our show at Hollywood Fringe are reason enough to return. Also, we love meeting crazy people. Er, sorry — actors.
Can you hint at any mystifying illusions you'll be throwing at the audience?
Our closer is a trick entitled "Nocturnal Prediction." It's filthy.
What have you guys been up to since Bad Boys?
Every month, we host a magical variety show called Dirty Tricks at Three Clubs in Hollywood. You should check it out. The other magicians are way better than us, we promise.
Since the Fringe is such a collaborative experience, are there any other shows you'd like to give a shout out to?
Several of our friends have devised an ensemble piece called The Elevator. In the true spirit of Hollywood Fringe, we will definitely trade comps with them and then not go.
Coke and Mirrors plays three dates — June 3, 10 and 17 at Three Clubs, 1123 North Vine Street.
Tickets and showtimes can found on the Fringe website. Grab your tickets now!