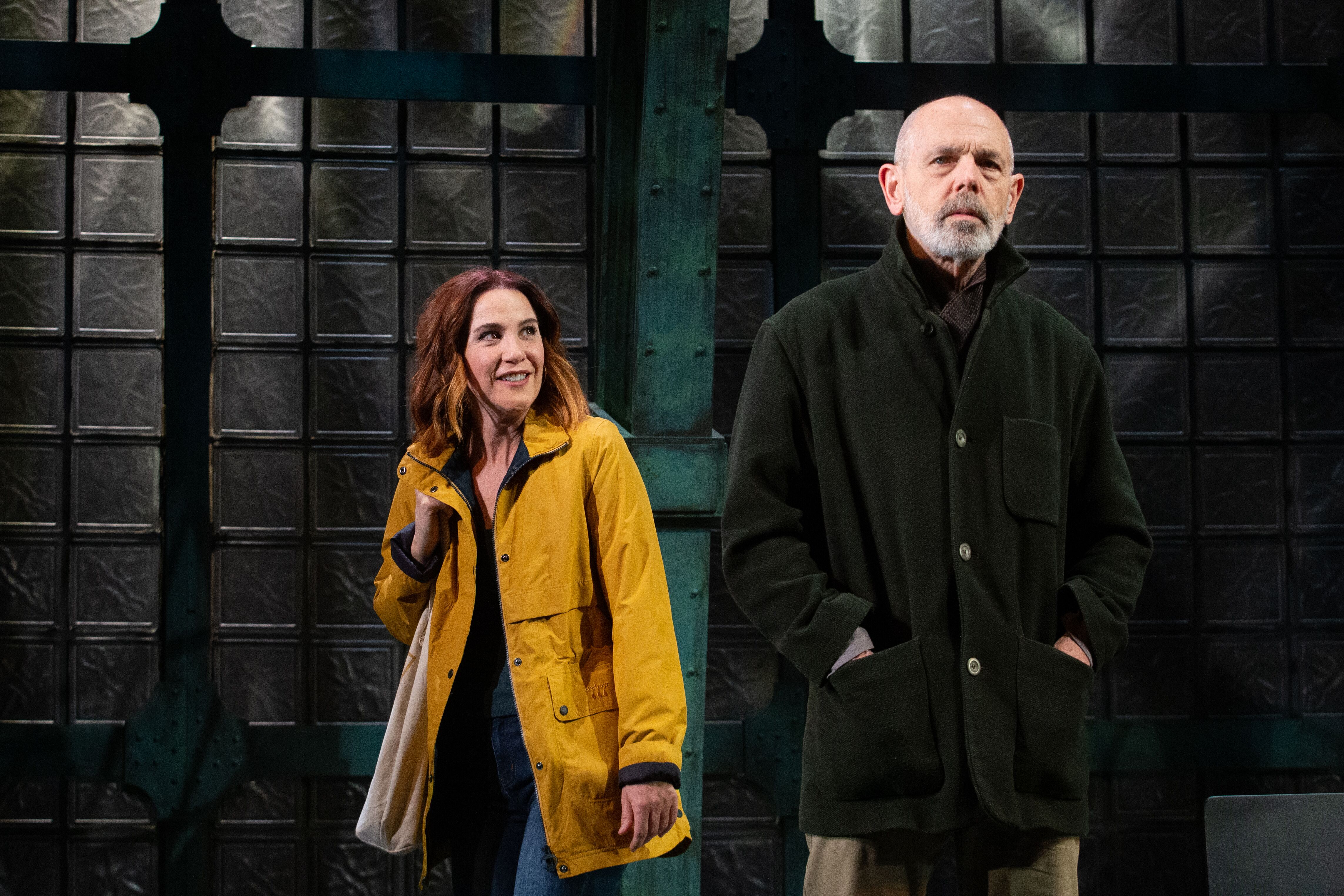 ::STOP PRESS::

NOW EXTENDED BY CRITICAL AND POPULAR DEMAND!

LAST CHANCE! See Heisenberg this week or at one of the three added performances 

Show must close

Sunday, Feb. 24, 2019.

Three Added Performances –

Sat Feb 23 @ 2 and 8, Sun Feb 24 at 2 pm
A chance encounter in a public place is the inciting incident that launches Simon Stephens' play Heisenberg. 
Amidst the bustle of a crowded London train station, an American woman in her 40s named Georgie (Faline England) spots Alex (Joe Spano), a much older Irishman, and plants a kiss on his neck. This electric encounter propels these two strangers into a fascinating and life-changing game, especially after Georgie turns up in Alex's butcher's shop a few days later, full of contradictions. Alex's lonely, conventional life rapidly becomes chaotic, uncertain and perhaps richer for the chance encounter.
Simon Stephens is a Tony and Olivier Award-winning playwright, but unfortunately Heisenberg feels dreadfully old fashioned… Employing a well-worn tactic seen in formulaic romantic comedies (the 'meet-cute'), the playwright's explored premise perpetuates not only the myth of the 'manic pixie dream girl' but fails to question the normalcy and acceptability of May/December romances. It all feels far too dated for the 21st century stage. There are few surprises here: an eccentric, 40-something woman instigates a friendship with a 70-something man, and it turns out she has her own self-serving agenda for doing so.
Additionally, Heisenberg ostensibly references the "Heisenberg Uncertainty Principle" yet, disappointingly, has nothing whatsoever to do with it beyond the random encounter—the kind that, in essence, is fairly common. Here, Stephens merely uses it as a springboard for his leaden drama.
Katharine Farmer directs her cast well, extracting convincing performances from her cast of two. Faline England is good as the nervy, oddball Georgie—intrusive yet somehow endearing. Joe Spano's Irish accent is decent and his shy demeanor presents a perfect foil for the motor-mouthed American woman who's brimming with girlish enthusiasm and unbridled energy. The production and performances are very good: it's the play that is disappointingly weak. 
Creative team for Heisenberg includes Mike Billings (scenic and lighting design), Michael Mullen (costume design), and Jesse Vacchiano (sound design).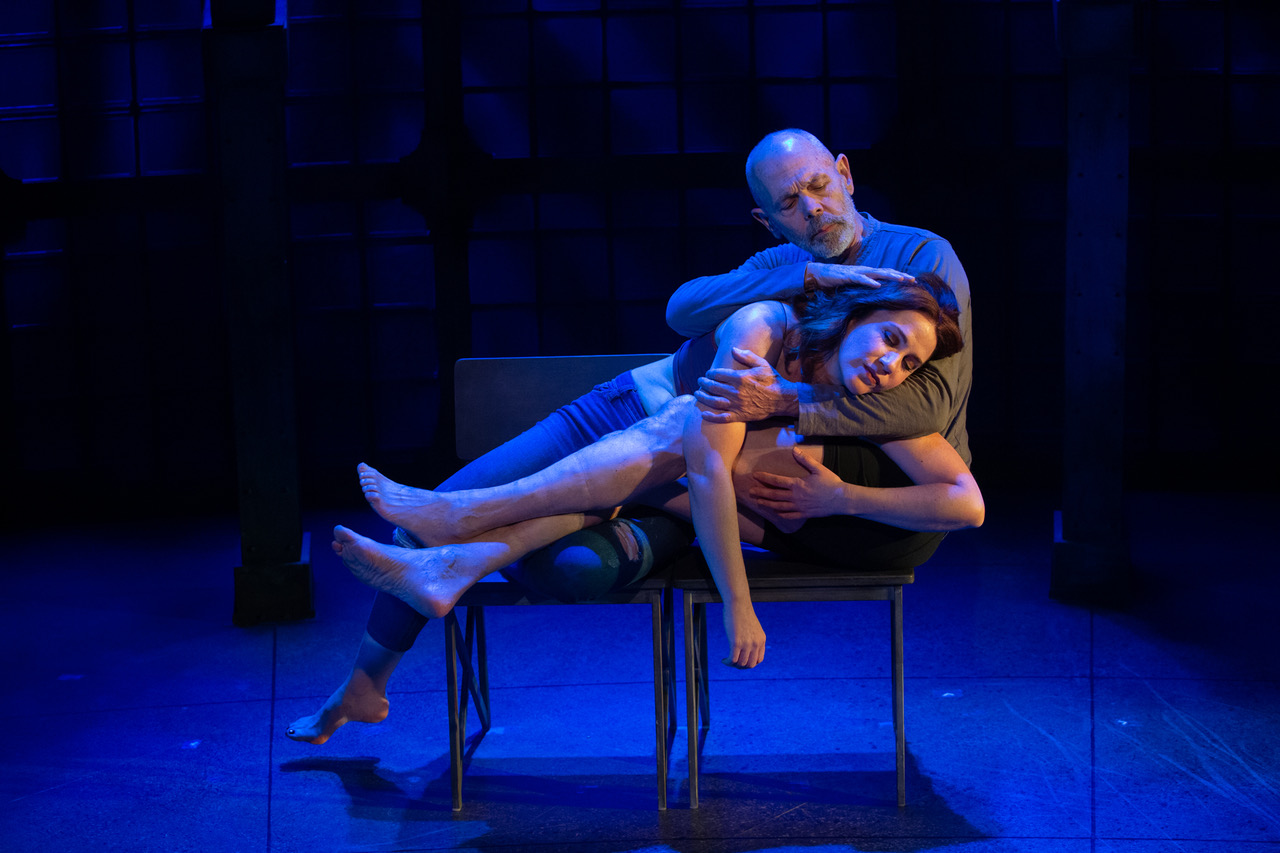 Heisenberg runs Wednesdays through Sundays through February 17, 2019.
Running time: Approximately 75 minutes, no intermission.
Venue:
Rubicon Theatre
1006 E. Main Street
in Ventura's Downtown Cultural District (the corner or Main and Laurel).
Performances:
Wednesdays at 2 and 7 p.m.,
Thursdays at 7 p.m.,
Fridays at 8 p.m.,
Saturdays at 2 and 8 p.m.
and Sundays at 2 p.m.
Runs through February 17, 2019.
Tickets:
Regular tickets are $65 plus a $4 service fee.
Special pricing for students with ID are $25; teachers and active military with ID are $40.
There is a $5 discount for seniors 65 and older. 
For tickets, call (805) 667-2900, Tuesday-Saturday, noon to 6:00 p.m., or visit www.rubicontheatre.org.
Heisenberg was originally commissioned by Manhattan Theatre Club and premiered Off-Broadway at New York City Center in June of 2015 under the direction of Mark Brokaw with Mary Louise Parker and Dennis Arndt, transferring to Broadway in October of 2016.