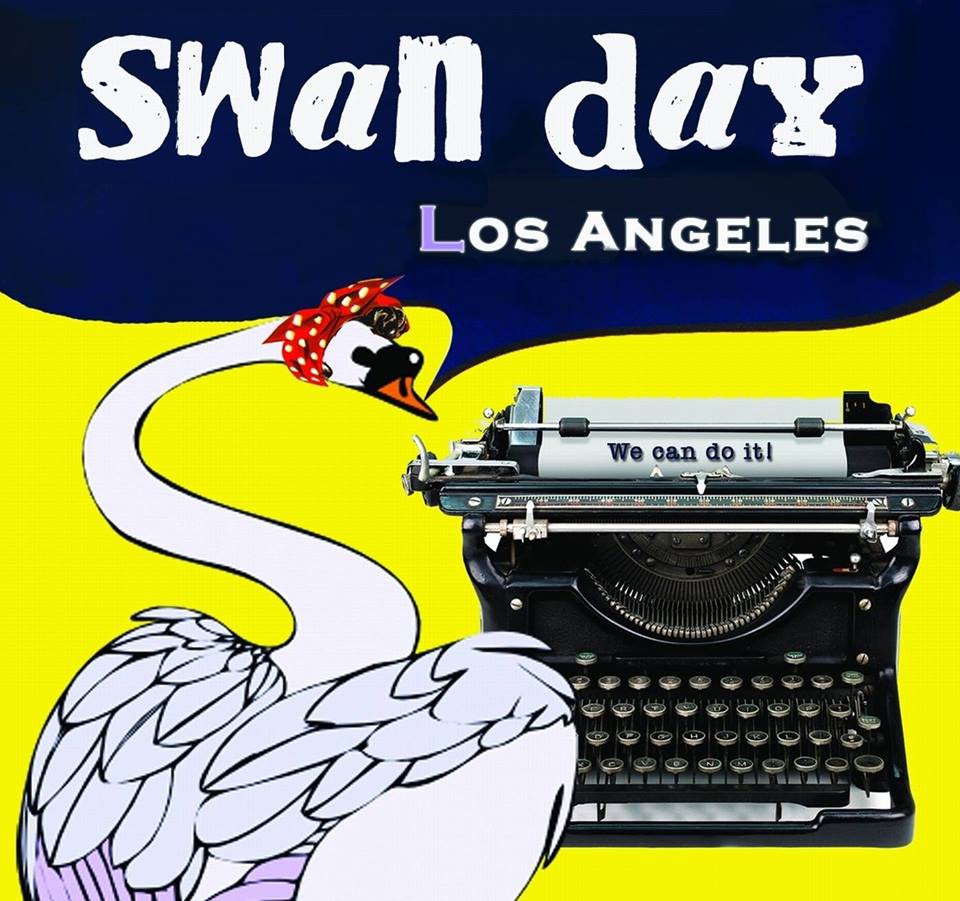 SWAN Day—SUPPORT WOMEN ARTISTS NOW Day!
Support Women Artists Now Day/SWAN Day is an annual international celebration of women's creativity and gender parity activism, which was co-founded by Martha Richards of WomenArts and Jan Lisa Huttner of FF2 Media in 2008.
WomenArts led SWAN Day from 2008 – 2018 and selected StateraArts to lead SWAN Day starting in 2019.
As part of their ongoing efforts to increase the visibility of women artists, StateraArts puts the spotlight on women artists every March and April through Support Women Artists Now Day.
You can be a part of SWAN Day by creating or participating in a local event or online activity that celebrates women artists.
The official date for the Twelfth International SWAN Day is Saturday, March 30, 2019, the last Saturday of March. Women led art exhibits, concerts, art festivals, readings, slam poetry jams, dance recitals, public art installations, and more happen throughout the months of March and April. The spirit of SWAN events is far more important than the exact dates. Host an event, big or small, and join in.
You can also learn more about the history of SWAN Day here: www.stateraarrts.org/swan-day-history.
There have been over 1,900 SWAN Day events in 36 countries in the first 11 years of this new holiday. You are welcome to submit your event for inclusion on our SWAN Calendar throughout the year. Keep in mind that these events are usually in the month of March, or as close to March as possible. This is in keeping with March as Women's History Month and March 8th as International Women's Day.
~~~
SWAN DAY – WAYS TO PARTICIPATE:
A Festival of Women Playwrights & Directors in celebration of Support Women Artists Now Day.
Presented by LA Female Playwrights Initiative (LAFPI) and A Noise Within Theatre Company, with the participation of actors and directors from local theater companies, the day will include readings of short plays and Micro-Reads, plus time to eat, drink and connect with female artists for future collaborations – the perfect way to Support Women Artists NOW!
The LAFPI is partnering with A Noise Within for this event, part of Noise Now, the company's new cultural programming initiative.
And plan on continuing the SWAN Day celebration for opening night of Mary Zimmerman's ARGONAUTIKA, directed by Julia Rodriguez-Elliott. See the work of a female playwright and female director taking center stage at A Noise Within.
~~~
SWAN Day
A Noise Within Theatre Company
3352 E Foothill Blvd,
Pasadena, CA 91107
Saturday, 23 March 2019 from 13:00-17:00
More info on ARGONAUTIKA here: http://www.anoisewithin.org/play/argonautika/
More info on SWAN Day here: http://stateraarts.org/swan-day/
Event parking info here: http://www.anoisewithin.org/plan-your-visit/maps-parking/
Questions? Contact lafpi.updates@gmail.com
SWAN Day is a grassroots effort that is being coordinated by StateraArts through their online SWAN Calendar. Everyone is invited to help them create this new holiday. No fees or application forms are required.  There is, however, a submission process to be included on the official SWAN Day Calendar. Please see their Guide for Best Practices for more information.
Organize Arts Events for SWAN Day – There have been over 1,900 SWAN Day events in 36 countries in the past 11 years. Join the fun by organizing an event in your community! Remember to use the official SWAN Day Logo in your publicity materials. We make our SWAN Day logo and promotional badges available to you as a courtesy HERE.