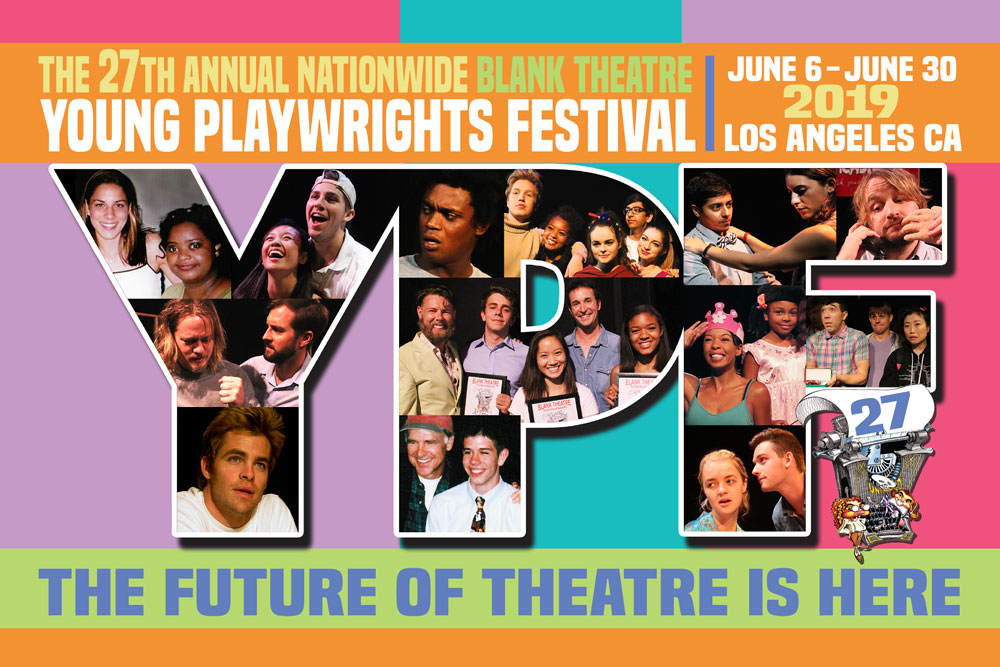 Every June, The Blank Theatre produces the 12 best plays by playwrights ages 14 to 19, chosen from a nationwide competition. The 12 best plays are chosen by a panel of theatre professionals from submissions across America. Winning playwrights are provided careful mentoring and direction from industry professionals to help prepare their work for public performance and hone their skills, talent and confidence.
Nowhere else in the nation can young playwrights receive the prize of seeing their vision come to life on stage in a professional production featuring known actors from film, television and theatre. The plays are crafted by seasoned professional directors and each is given several public performances in a month-long Festival.
The Festival plays a critical role in training and supporting the next generation of theatre artists.
There are no submission fees for this program.
More than 40 actors have been set to participate in The Blank Theatre's 27th Annual Young Playwrights Festival. Twelve winning plays by young playwrights aged 14–19 from six different states will be presented during this year's festival at the YPF Pop-Up Playhouse in Hollywood, running from June 6–30.
More than 40 actors have been set to participate.
Performers scheduled to appear are (in alphabetical order): Angela Alvarado (The Young and the Restless, Dexter), Tyler Alzarez (The Fosters), JR Bourne (Teen Wolf), Hector Luis Bustamente, David J. Castillo, Claudia Choi, Andy Cohen, Isabella Dake, Joel Kelley Dauten (Feud, I'm Dying Up Here), Dana DeLorenzo (Will & Grace), Jasmine TR Gatewood (Cousins for Life), Shak Ghacha (Liv & Maddie), Elisabeth Harnois (CSI, One Tree Hill), Ely Henry (Mean Girls),Barbera Ann Howard, Ian James, Joel Johnstone (The Marvelous Mrs. Maisel),Aris Kakkis, Jessica Lu (American Horror Story), Annalynne Mccord (Dallas, Nip/Tuck, Beverly Hills 90210), Adam Scott Miller, Victor Moroles (Teen Wolf, Liv & Maddie), Mateo Mpinduzi-Mott (Haunted Christmas), Scott Victor Nelson, John O'Brien (Shameless, The Mindy Project, Pretty Little Liars), Susan Louise O'Connor (Blithe Spirit National Tour), Michael Osborne, Benjamin Papac (The Walking Dead), Lizzie Peet (The Last Ship, How to Get Away with Murder), Cole Pendry, Ethan Rains (NCIS, General Hospital: Night Shift), Diane Renee, Jessy Schram (Once Upon a Time, Nashville), Sonal Shah (The Powerpuff Girls), Lindsey Shaw (Pretty Little Liars, Suburgatory, 10 Things I Hate About You), Ryland Shelton, Ben Stillwell (Murder in the First, Teen Wolf, Grey's Anatomy),Shy Vaughn, Carrie Weisberg (How to Be a Grown Up), Dana Weisman, Jeff Witzke, and Alyssa Yoffie.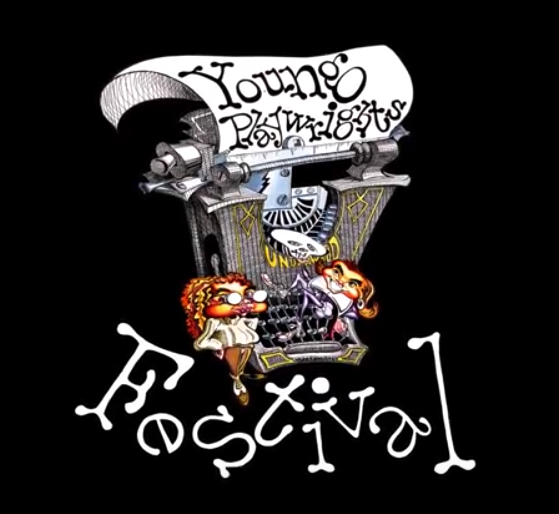 The Blank Theatre's 27th Annual Young Playwrights Festival
June 6–30, 2019
Runs Thursday, Friday, and Saturday at 8pm and Sunday at 2pm.
The YPF Pop-Up Playhouse is located at 6520 Hollywood Boulevard (at Wilcox), in Hollywood.
Each week's program includes three plays.
Tickets are $25 for adults and $12 for students.
Festival passes, which include one ticket for each week, are $80 for adults and $40 for students.
Tickets may be purchased online here or by calling (323) 661-9827.