Making its world premiere at this year's Hollywood Fringe is Internal, a new piece from They Played Productions, creators of last year's God: the Apologies Tour and 2016's horror musical Nothing Bad.
Internal's writer/director, Erik Blair, was kind enough to give ArtsBeat LA a sneak preview of this intriguing new production and how it fits in with the Fringe style.
ArtsBeat LA: Tell us a bit about the genesis of Internal.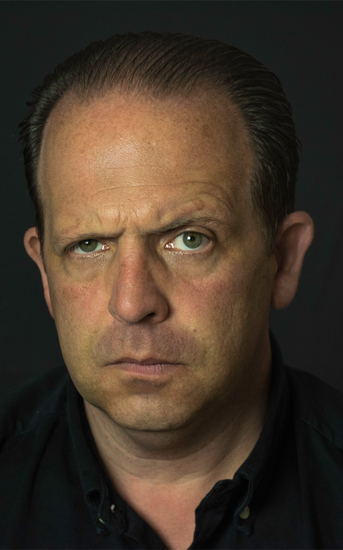 Erik Blair: One of the ongoing ideas behind They Played Productions is to examine horror stories from new and different angles. That's what made us launch as a company with a werewolf rock musical and do a multi-chapter modern immersive version of Frankenstein over a 15-month period.
We continue to be really interested in looking at how horror stories are told and seeing how we can transform them in a modern setting or through a new lens.
Internal came from the idea that zombie stories are always about the shambling (or rushing) horde swarming around a group of people. We wanted to find a new way to tell the story — for one person, using specific technological ideas, and on the streets of Hollywood. We couldn't be more excited about how it's coming out!
ABLA: Briefly, what's the show about?
EB: The show is about a growing viral zombie threat that is happening in real-time. It's a show built for one audience at a time as they traverse the streets around Vine and Santa Monica. As audience members walk, they will experience a story that is happening directly to them.
The goal is to find a way to terrify audiences by weaving a personal story in the midst of the busy Friday nights of Hollywood.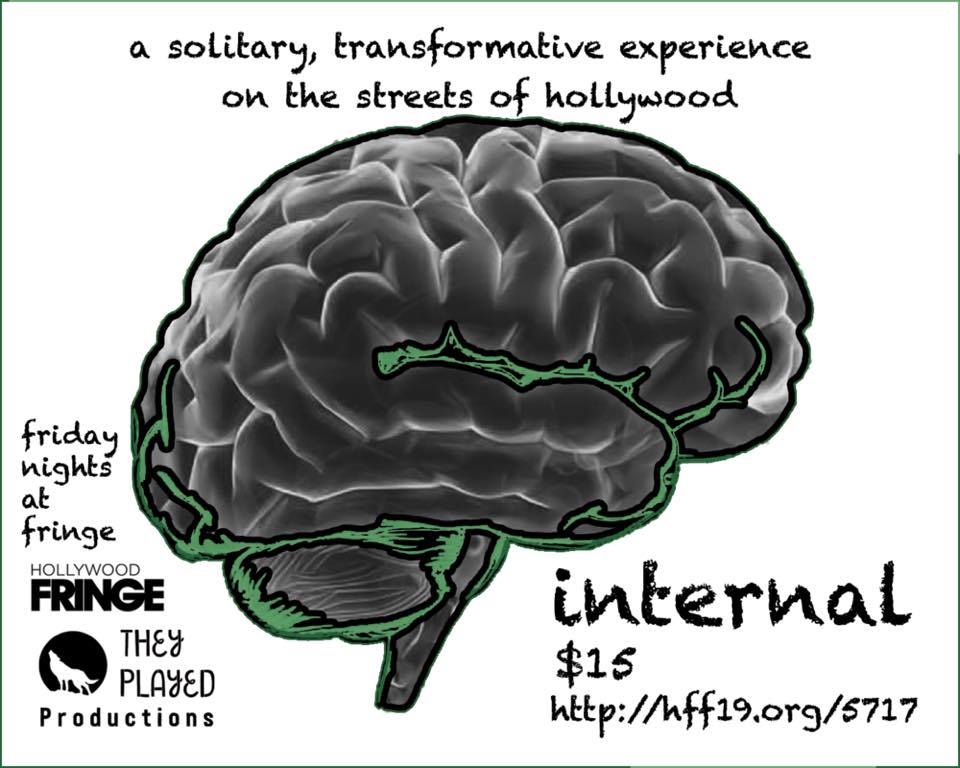 ABLA: What are the immersive aspects?
EB: This is one of the most exciting aspects of the show for us. We're going to try to immerse audiences directly into a story that is tailored to each audience member — while they are walking around outside.
We're going to use technology to place the audience member directly in the role of someone living through the early stages of a zombie apocalypse while still letting them experience the street they are walking on at the same time. We're going to add actors to the experience who are completely relevant to the story — and yet if others walk by, they wouldn't even look twice. It's a combination of clever storytelling and using the street itself as part of the story.
ABLA: What can audiences expect when they attend the show?
EB: They can expect to have a full story with a beginning, middle and absolutely terrifying end. They will find that the show places them directly where they are in real-space, even as the story they are experiencing is something mysterious, terrible and dark. This is not a kid's story in any way — it's very much a horror tale.
ABLA: What makes Internal a good fit for the Hollywood Fringe?
EB: The Hollywood Fringe Festival is about trying things out that can't be done easily elsewhere. This is a true experiment for us as we try to find a simple but compelling way to flip the zombie story around. It might be too much for audiences — or too little.
And that's what makes it so interesting to us as a concept and also makes it a perfect fit for the festival. Hollywood Fringe has always embraced productions that expand how people think about theatrical experiences, and we fit that idea of expansion perfectly this year.
ABLA: Is anyone in the show that people will recognize from past Fringes?
EB: We're excited to have two new actors for this year, as well as one veteran, Adam Briggs, who is very excited to be back once again.
ABLA: How many Fringes have you participated in?
EB: I've been a participant in Fringe since 2016 as an actor/stage manager and They Played Productions has had a production that we have written, directed and produced since 2017. So this is HFF number four for us.
ABLA: What keeps you coming back?
EB: The sheer creativity of the festival is a tremendous draw for us. Last year, They Played Productions even launched our own sponsored award because we love the vast and unique takes on stories, theater and performance that we see every year. Even if we had a year that we didn't bring a production, I'd still be running around the festival and seeing everything I can manage to get to during the month. We just love HFF all around.
ABLA: What other shows are you interested in seeing at the Fringe?
Everything immersive (as that's our focus these days). But a more accurate question would be what I'm not interested in — and the answer is very, very little. I long ago learned that my favorite shows every year are those that I go see spontaneously and randomly. These days, I simply select the shows that I can up front, watch those shows that request to be considered for our awards…and then I just choose things that sound interesting at the moment.
Really, there's no wrong thing to go see in a festival full of such incredible talent and passion.
Internal will be performed on Friday nights from June 7 to 28 at the Hollywood Fringe. Audiences begin their experience at the corner of Santa Monica and Vine. traveling north to Sunset and back south to Vine. This performance requires audience members to be able to traverse that distance at a walking pace.
Performance times and ticketing information can be found on the Fringe site.