The Reseda Rising Art Walk returns for its 4th year to fill the historic Sherman Way corridor with art, music, crafts, dance, food, beer and Valley pride this September 21. Initiated by Council member Bob Blumenfield, supported by the Los Angeles City Department of Cultural Affairs and produced by the acclaimed Valley art non Profit, 11:11 A Creative Collective, Reseda Rising brings together all of the elements of a thriving community; arts, culture, business, and government, to celebrate each other, side by side.  Last year, more than 10,000 people attended the event, and this year is expected to surpass the number of attendants.
"My 'Reseda Rising' initiative is bringing much-needed revitalization and attention to our community," Blumenfield said. "11:11 A Creative Collective has organized and run this event for me over the last three years and, without hesitation, we chose them to do so again this year. 11:11 is recognized as one of the foremost arts organizations in the City and, as a San Fernando Valley-based non-profit, it is well situated to tap into the Valley's growing artistic community. 11:11's work spreads to all corners of the Valley and includes similar events in Canoga Park, where it promotes local artists and supports local works of public art in underserved communities."
The Reseda Rising Art Walk was initially expected to be a one-off celebration in 2016, yet the success and positive reaction from the community have made it an annual event. The success is due in large part to 11:11 A Creative Collective, which founded the event and has grown it every year since.
"We're so grateful that Council member Blumenfield continues to support our vision for an event that showcases the very best of the Valley," said 11:11 A Creative Collective Co-Founder Addy Gonzalez-Renteria. "Every year, we strive to make this night a memorable one not just for the people walking the streets, but for the artists and performers to get an open space to show off their imagination and creativity."
Additionally, this year, 11:11 has put a large focus on creating a low-waste event, meaning they are working closely with their vendors, Waste Management and all of their patrons to try and reduce the event's waste footprint by 75% percent.
"We are taking a leap forward in connecting the arts to environmental stewardship. As an arts organization, 11:11 knows that waste is a design problem the whole world is grappling with. We're ready to do our part to show how we can build and celebrate community with a lot less garbage."

Miles Lewis, 11:11 board member and environmental activist said about the low waste initiative.
All patrons are highly encouraged to bring their own water bottles as single-use plastic bottles will not be sold. Reusable bags, containers, utensils, and other items are welcome too! There will be refillable water stations provided throughout the event, courtesy of DWP.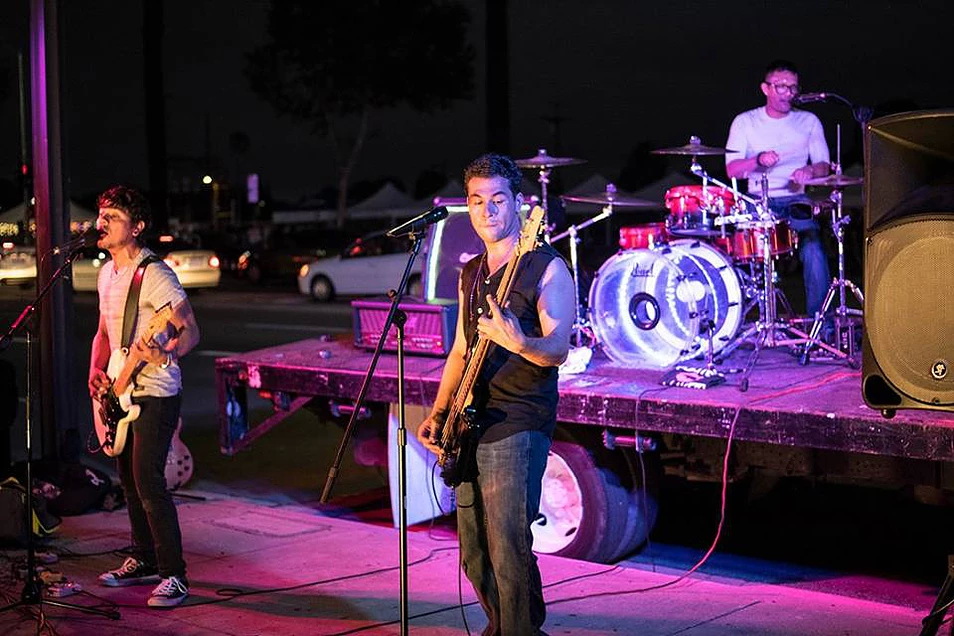 Art Installations: "Straws" by James Peterson and Now Art LA, an immersive light installation by Lightriders, and a chromatic immersive dome by artist Sarah Chang. All are large-scale artworks people can literally walkthrough.
Art Market & Community Pavilion: More than 75 artists and artisans displaying their work for art aficionados looking to add to their collection.
Live Art: Featuring Off the Wall Graffiti and more.
Live Music: Two music stages curated by Intellektive featuring Twin Seas, Welfair, Chatrooms, Phovea, Alex Andre, DJs Roxswift and Rosa Bella Jr.
Dance Battles: Hosted by Gr818ers. Open to the community.
SFV Zine Fest: More than 50 independent book artists showcase self-published works.
Art Workshops and Participation: Join in group-life drawing sessions featuring costumed models by Gallery Girls, let the kids doodle away at various drawing tables, make their own shadow puppets or take a stab at spray painting.

San Fernando Valley cinematic nostalgia buffs can get a walking tour of the various Sherman Way filming locations for the 1997 Paul Thomas Anderson hit "Boogie Nights" (cost is $5 per person). Tours run 45 minutes each starting at 5:30 p.m. and are presented by Valley Relics and My Valley Pass.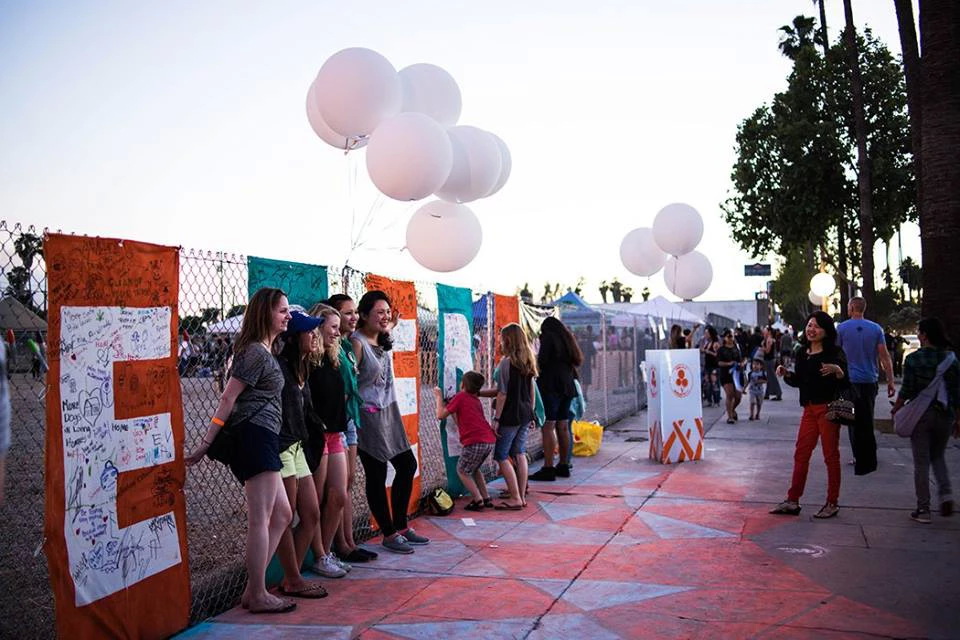 Music fans will have an eclectic collection of live bands and DJs performing sets on two separate stages. Dance battles featuring the community organization GR818ERS, which seeks to make a difference in the San Fernando Valley through hip hop. Another community organization affiliated with the event is Somos Familia Valle, which will be hosting an LGBTQ+ section with drag performances and mobile HIV testing.
Participants will have plenty of eating options, as 17 food trucks will bring a hearty and varied dinner and dessert menu – including vegetarian and vegan options – for those in attendance. And for those over age 21, a Valley Beer Garden will feature local breweries 8one8 Brewing, Hand brewed Beer, Macleod Ale, San Fernando Brewing and Twisted Oaks.
"We want this to be as much a celebration of the Valley as the artists and the works that people can interact with and experience," said 11:11 A Creative Collective Co-Founder Erin Stone. "There's a pride and a rich history in Reseda and the Valley as a whole. It will be special to see people of all ages, races, and backgrounds come together to enjoy the beauty and artistry of so many creatives who are literally their neighbors."
About 11:11 A Creative Collective: Formed independently in 2009 by Valley girls who noticed a need for a cohesive and collaborative art community within the San Fernando Valley, 11:11 A Creative Collective was founded on the goal to provide a collaborative and educational multidisciplinary environment for artists and the public. It supports collaboration between artists and their community and facilitates the creation of art and cultural events throughout the San Fernando Valley and beyond