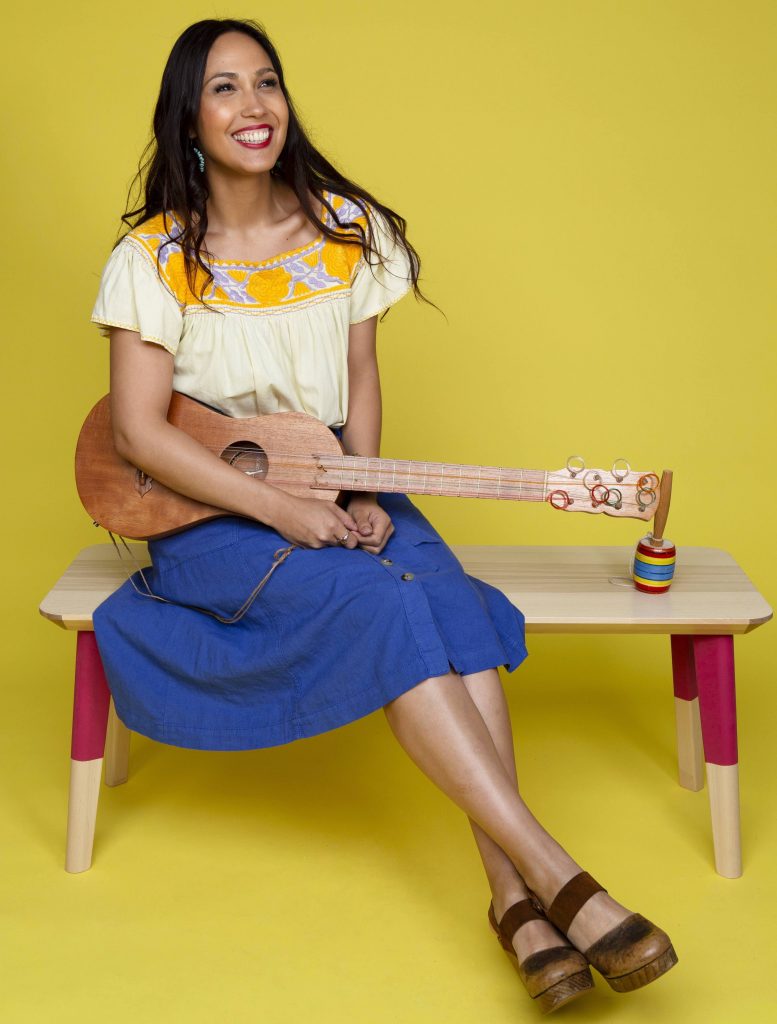 Sonia De Los Santos, hailed by Billboard as "one of the Latin children's music artists you should know," makes her debut at the Wallis Annenberg Center for the Performing Arts this Sunday.
The sunny musician & singer performs La Golondrina: A Musical Journey, a family-friendly bilingual concert on Sunday, November 10, 2019, 2 pm, in The Wallis' Bram Goldsmith Theater.
A native of Monterrey, Mexico, De Los Santos presents a program reflecting her experiences growing up in Mexico and moving to another country, learning about other cultures, and in the process, feeling closer to her own heritage.
Sonia De Los Santos' most recent album, ¡Alegría!, was just nominated for a 2019 Latin Grammy in the Best Latin Children's Album category.
The Wallis performance is recommended for children ages 4+.
FREE PROGRAMING:
Earlier that day, on The Wallis' Promenade Terrace at 11 am, Parker Bent performs original music geared for children and families in the first of three free programs this season, and at noon, Debbie Allen & Friends welcomes dancers of all ages and abilities to a free Hip-Hop dance lesson as the fifth season of The Wallis' popular Dance Sundays continues.
"Sonia is a bright light and important new voice in family music," says The Wallis' Artistic Director, Paul Crewes, "she entertained our younger audiences twice in the past as a special guest with Dan Zanes, and we are so happy to be able to present her again on our stage."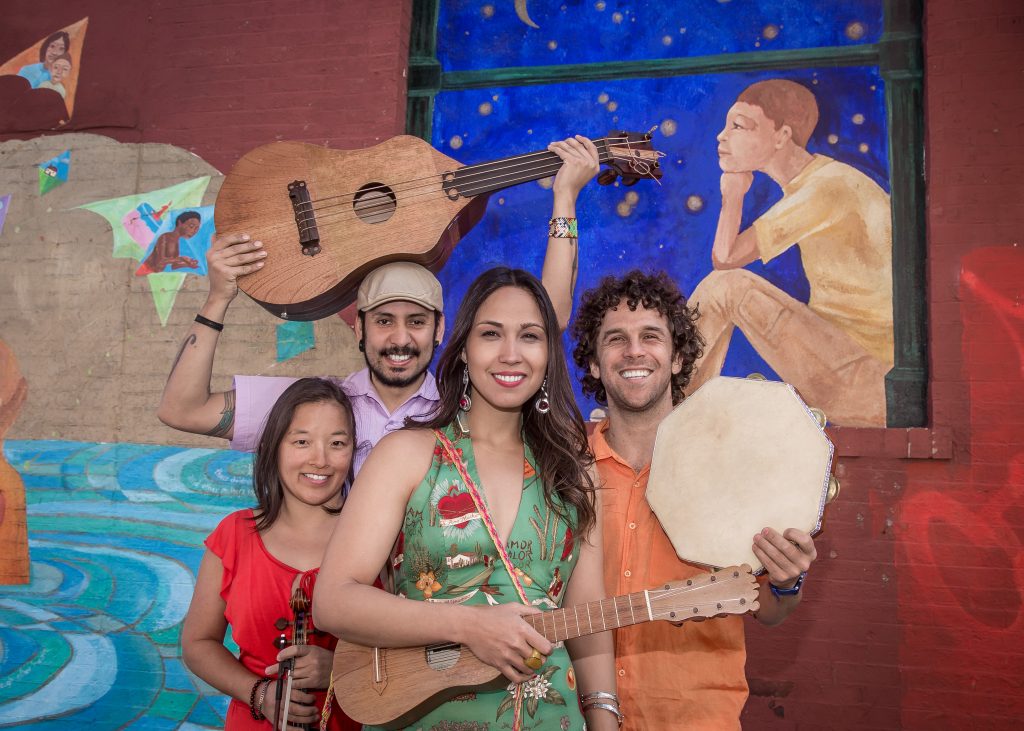 La Golondrina: A Musical Journey
Performed by Sonia De Los Santos and her musicians.
a family-friendly bilingual concert — Sunday, November 10, 2019, 2 pm,
The Wallis' Bram Goldsmith Theater
Tickets, $25.00 & $35.00, are on sale now. The Wallis Annenberg Center for the Performing Arts is located at 9390 N. Santa Monica Blvd, Beverly Hills.
Booking:
To purchase tickets and for more information, please call 310-746-4000 or visit TheWallis.org/Sonia.
About the Artist:
SONIA DE LOS SANTOS was born and raised in Monterrey, Mexico and in 2007 started touring the world, singing in English and Spanish, playing guitar and jarana and lighting up the stage with Grammy Award winning group Dan Zanes And Friends. In 2015 she released her first solo family music album titled Mi Viaje: De Nuevo León to the New York Island (Parents' Choice Foundation Gold Award Winner). This unique collection of old and new songs is a personal, and yet universal, musical story, and the messages of joyful community music making and cultural bridge building inspire and excite children and grown-ups of all backgrounds. Her highly anticipated follow-up, ¡Alegría! has been nominated for Best Latin Children's Album in the 2019 Latin Grammys. ¡Alegría! is a joy-filled album of songs about her family, migrating butterflies and birds, wildflowers and is dedicated to the children that have inspired her with their joy over the years. De Los Santos' music has been featured on NBC's "Visiones," Sirius XM's Kids Place Live and WXPN's Kids Corner among others. She has also made numerous appearances as a singer and guitarist on TV shows like ABC's "Good Morning America," CBS's "The Early Show," and Sprout's "The Sunny Side up Show" and has performed with her band in renowned venues and festivals such as Lincoln Center, Carnegie Hall, Symphony Space, The Getty Museum, Austin City Limits, Madison Square Park, Battery Park, Central Park Summer Stage Kids and many more. Recently, De Los Santos gave voice to the Spanish version of the acclaimed book/CD Sing To Your Baby (Cántale A Tu Bebé) created by Grammy Award Winners Cathy Fink and Marcy Marxer, and is touring with her band across the United States.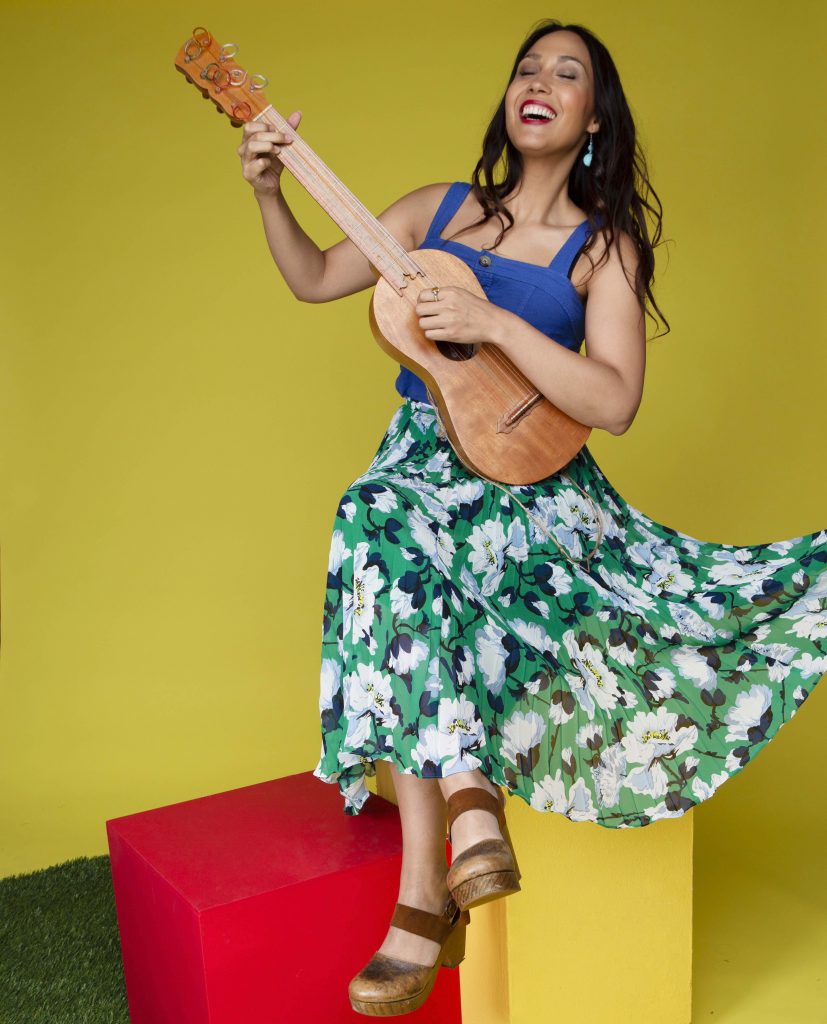 About the Wallis Annenberg Center for the Performing Arts:
The Wallis Annenberg Center for the Performing Arts is a dynamic cultural hub and community resource where local, national and international artists share their artistry with ever-expanding audiences. The campus, located in the heart of Beverly Hills, CA, is committed to robust and distinctive presentations and education programs curated with both creativity and social impact in mind. Distinguished by its eclectic programming that mirrors the diverse landscape of Los Angeles and its location in the entertainment capital of the world, The Wallis has produced and presented more than 275 dance, theater, opera, classical music, cinema and family programs since its doors opened in October 2013. Hailed as "au courant" (LaLa Magazine), The Wallis was lauded by Culture Vulture, which proclaims, "If you love expecting the unexpected in the performing arts, you have to love The Wallis." Its programming has been nominated for 48 Ovation Awards and seven L.A. Drama Critic's Circle Awards. The campus itself, a breathtaking 70,000-square-foot facility, celebrating the classic and the modern, has garnered six architectural awards. Designed by acclaimed architect Zoltan E. Pali (SPF:architects), the restored building features the original 1933 Beverly Hills Post Office (on the National Register of Historic Places), which serves as the theater's dramatic yet welcoming lobby, and includes the contemporary 500-seat, state-of-the-art Bram Goldsmith Theater; the 150-seat Lovelace Studio Theater; an inviting open-air plaza for family, community and other performances; and GRoW @ The Wallis: A Space for Arts Education, where learning opportunities for all ages and backgrounds abound. Together, these elements embrace the city's history and its future, creating a performing arts destination for L.A.-area visitors and residents alike. The Wallis Annenberg Center for the Performing Arts is led by Chairman of the Board Michael Nemeroff, Executive Director & Chief Executive Officer Rachel Fine and Artistic Director Paul Crewes.
For more information about The Wallis, please visit: TheWallis.org.
Like The Wallis on Facebook, and follow us on Twitter and Instagram.
WHAT:
Wallis Annenberg Center for the Performing Arts Presents
SONIA DE LOS SANTOS, La Golondrina: A Musical Journey
Recommended for children ages 4+
WHEN:
Sunday, November 10, 2019, 2 pm
FREE: Parker Bent 11am – 12pm; Dance Sunday 12pm – 2pm on the Promenade Terrace
RUN TIME:
Running time is 60 minutes with no intermission.
WHERE:
Wallis Annenberg Center for the Performing Arts
Bram Goldsmith Theater
9390 N. Santa Monica Boulevard
Beverly Hills, CA 90210
TICKET PRICES AND INFORMATION:
$25 & $35 (prices subject to change)
TheWallis.org/Sonia
310.746.4000
Box Office – Wallis Annenberg Center for the Performing Arts Ticket Services
9390 N. Santa Monica Blvd, Beverly Hills, CA, 90210