The Eli and Edythe Broad Stage in Santa Monica presents Les Ballets Jazz de Montréal (BJM) performing its original work Leonard Cohen's Dance Me, a dance performance about the famed poet-singer-songwriter that evokes the grand cycles of existence in five seasons, as described in Cohen's deeply reflective work. Dance Me will have two performances at The Broad Stage on Friday and Saturday, February 14 and 15, 2020 at 7:30pm.

Dance Me is inspired by the rich and profound work of Montréal-based poet, artist and songwriter, Leonard Cohen. Approved by Cohen during his lifetime, and under the artistic direction of BJM Artistic Director Louis Robitaille, with the strong, bold dramaturgy of Eric Jean, this riveting homage to the famed artist evokes the grand cycles of existence in five seasons, as described in Cohen's deeply reflective music and poems.

With a soundtrack of Cohen's most beloved songs, Dance Me paints a multifaceted portrait of the man who gave the world "Hallelujah" and "So Long, Marianne," his words finding profound, new meaning though dance. Three internationally renowned choreographers – Andonis Foniadakis, Annabelle Lopez Ochoa and Ihsan Rustem – who put movement to Cohen's legendary songs, which are brought to life by 14 Les Ballets Jazz de Montréal (BJM) performing artists. Dance Me, for which BJM has been granted exclusive dance rights for five years, combines scenic, visual, musical, dramaturgical and choreographic writing to honor one of Montreal's greatest ambassadors.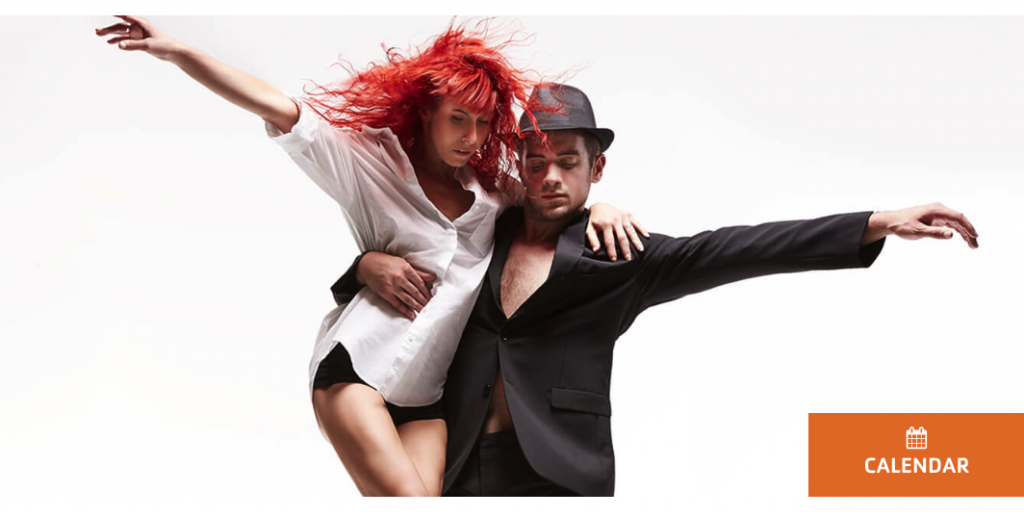 Les Ballets Jazz de Montréal, Leonard Cohen's Dance Me
The Broad Stage
1310 11th St. Santa Monica CA 90401. Parking is free

Friday, February 14 and Saturday, February 15 at 7:30pm   

Tickets:             Prices start at $69.00 Prices subject to change.
Online:               www.thebroadstage.org

Phone:              Box Office at 310.434.3200
In Person:        Box office at 1310 11th St. Santa Monica CA 90401 beginning three hours prior to performance.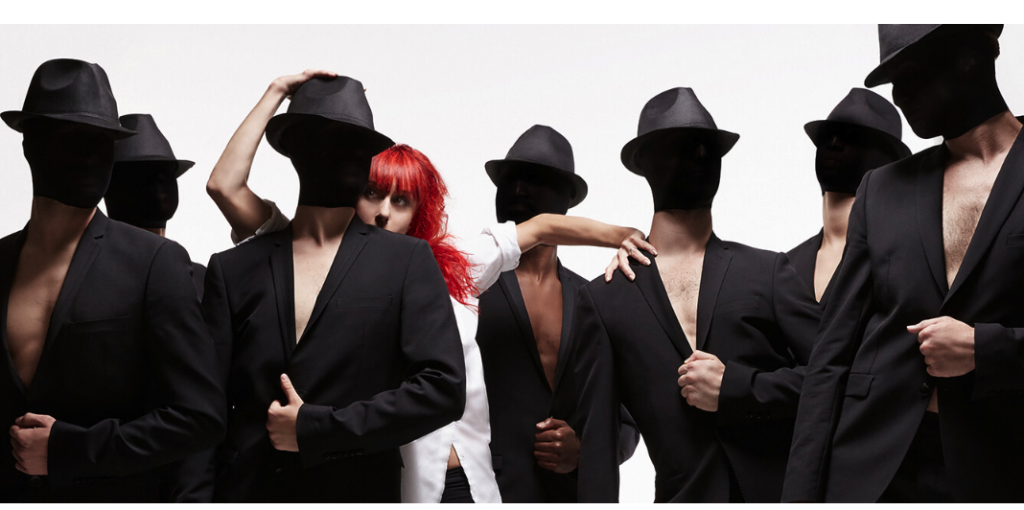 Leonard Cohen songs included in the production include "Suzanne;" "So Long, Marianne;" "Famous Blue Raincoat;" "Lover, Lover, Lover;" "Hallelujah;" "First We Take Manhattan;" "Tower of Song;" "Everybody knows;" "Here It Is;" "Dance Me to the End of Love;" "Boogie Street;" "Nevermind;" "Steer Your Way;" "It Seemed the Better Way;" "String Reprise/Treaty;" and the poem "A Thousand Kisses Deep." 

Robitaille said in The Georgia Straight, "It was our luck that his last album [You Want It Darker] and songs went darker, and music critics considered it a masterpiece," Robitaille says. "We use three songs from that album, so we really use songs from the beginning, from 1967, to the very last one."

The project started when Robitaille got a call from the organizers of Montréal's 375th anniversary celebrations. In the Toronto Star he said, "They wanted an integral evening, not a typical Ballets Jazz mixed program.  The music of Leonard Cohen came into my mind immediately as the perfect vehicle. Although he was deeply rooted in Montréal he has touched so many people around the world, young and old, as much today as ever."

The next challenge was to get Cohen's approval. Robitaille never met with the famously reclusive poet, singer and songwriter but through his manager, Robert Kory, Cohen made clear he did not want the ballet to be biographical or just a collection of his greatest hits. Nor, as it happened, had Robitaille ever envisioned it as such, so he was allowed to proceed. "He gave us his blessing," says Robitaille. "It was a great gift."

Surrounded by a team of celebrated designers, Dance Me combines scenic, visual, musical, dramaturgical and choreographic writing to pay tribute to Montreal's greatest ambassador. Dance, music, lighting, scenography and videography all come together in this unforgettable show, for which BJM has been granted exclusive dance rights for five years.
Lynn Saxberg in the Ottawa Citizen wrote, "Dance Me, the riveting new Leonard Cohen-inspired piece is a grandly executed …  with a pace bustling with athletic prowess that demands every ounce of strength from the company's muscular and focused dancers [and] built on a lovingly assembled playlist of Cohen's songs, old and new, Despite the melancholy tone of much of Cohen's material, the man definitely had his own unique groove, and that's what drives this piece."

Tickets starting at $69 are available at thebroadstage.org or by calling 310.434.3200, or visiting at the box office at 1310 11thSt. Santa Monica CA 90401 beginning three hours prior to performance.

About Les Ballets Jazz de Montréal:
Emerging from a collaboration between Geneviève Salbaing, Eva Von Genscy and Eddy Toussaint in 1972, BJM – Les Ballets Jazz de Montréal – is a repertory company that creates, produces and presents contemporary dance performances based on the technique, rigour and aesthetics of classical ballet. Its work consistently appears on local, national and international stages.

The company offers its artists high-level professional ballet training and gives internationally renowned choreographers the freedom to develop their artistic process in keeping with BJM's identity. In doing so, the company is able to create an exclusive repertoire that is accessible to all. As a leading ambassador of Quebec dance across the globe, BJM is synonymous with flawless execution. Its distinctive style is at once artistic, sexy, explosive, original and accessible.

Since being named artistic director in 1998, Louis Robitaille has reoriented the company toward audiences open to new choreographic forms. He has linked BJM with rising names in the world of contemporary dance, such as Crystal Pite, Aszure Barton and others. The company also regularly collaborates with internationally renowned choreographers, including Mauro Bigonzetti, Andonis Foniadakis, Itzik Galili, Annabelle Lopez Ochoa, Barak Marshall, Benjamin Millepied, Rodrigo Pederneiras, Ihsan Rustem and Cayetano Soto. In recent years, the company's artistic direction has favoured multidisciplinary creations that blend ballet with other artistic disciplines such as theatre, video and music.

Every piece created for BJM remains faithful to an aesthetic exerting a positive influence. With accessibility and quality as its key values, the company has managed to incorporate enjoyment into creations that are strong, expressive and demanding. The distinctive personality and high calibre of its performers ensure the company's sustained success and reputation. Through its many productions, performances and educational activities, BJM is able to encourage discovery, stimulate imagination and democratize dance, all while sharing with local and international audiences its deep passion for this discipline. Having presented more than 2,600 performances for over 3 million people in 68 countries, BJM is a true ambassador of Canadian dance and artistic vitality across the globe.

In 2016, BJM and its artistic director were awarded the Rideau Hommage prize in recognition of the company's reputation and continued presence on the Québec stage.

In 2017, BJM proudly celebrated 45 years of history, ballet, touring and meeting audiences.
About Louis Robitaille
Dancer and artistic director Louis Robitaille was born in Montreal in 1957. Louis Robitaille was inspired to pursue a career in dance after being discovered at a high school dance performance in 1973. His natural talent caught the attention of his physical education teacher Peter George, who was also a dancer with the Ballets Jazz de Montréal. Thanks to Mr. George's intervention, he received a scholarship enabling him to take part in the BJM summer training program.

In 1974, at the age of 16, Louis Robitaille joined the Compagnie de danse Eddy Toussaint (later renamed to Ballet de Montréal), where he performed and studied dance under the tutelage of a wide range of ballet masters.

With his blonde good looks and well-proportioned body, not to mention the quasi-savage energy of his dancing, he was an outstanding dancer with popular appeal. His incarnation of legendary character Alexis le Trotteur turned him into an icon of Quebec dance. At the initiative of Madame Chiriaeff, whom he viewed as a mentor, the young dancer was recruited by the Grands Ballets Canadiens in 1978. As part of the GBC's 20th anniversary program, he was chosen for the title role in Lucas Hoving's modern dance classic Icarus.

In the early 1980s he was invited on several occasions to perform with the Ballets de l'Opéra in Avignon, France. It was there that he had a significant encounter with Rudy Bryans. The principal dancer with the Ballet National de Marseille (directed by Roland Petit) made a big impression on Robitaille, becoming a source of inspiration and guidance who greatly influenced his dancing and his artistic path. Armed with such strong supporters validating his artistic choices, Louis Robitaille pursued his career as a dance artist and developed his own distinctive identity, giving free rein to the strength and animalistic energy.

In 1984 he participated in the Helsinki International Ballet Competition with his partner Anik Bissonnette. They performed Eddy Toussaint's Un simple moment, and won a gold medal for the choreographer. Their reputation as the darlings of Quebec dance in the 1980s did not prevent them from exploring new horizons. They were invited to perform at the Festival of Two Worlds in Spoleto, Italy by its founder Gian Carlo Menotti, who proved to be a supportive presence. They also performed as guest artists at three festivals directed by Menotti in Italy, and at Spoleto Festival USA in Charleston as well as the Melbourne International Arts Festival in Australia, in addition to guest artist performances with the Ballet de Toulouse in France and a number of galas around the world.

Louis Robitaille was promoted to principal dancer at the Grands Ballets Canadiens in 1989. Between 1990 and his departure in 1998, he added 35 roles to his repertoire in works by choreographers such as Balanchine, Dolin, Duato, Fokine, Forsythe, Kudelka, Kylián, Limon, Lock, Nault and Tudor. In 1994 Louis Robitaille became artistic director of the Jeune Ballet du Québec, where he explored new dance forms. Encouraged by the response to his work, he established a small chamber ballet group, Bande à Part, and also founded Danse-Théâtre de Montréal.

Along with Karen Kain, Frank Augustyn, David Peregrine and Evelyn Hart, he was an outstanding dance artist of his generation. He was appointed artistic director of BJM in 1998, when he redefined the company's artistic approach without abandoning its unique nature. He created a contemporary identity for the company, infusing it with new energy by commissioning works from visionary choreographers. BJM is now known for explosive, sexy and original dance works that are highly accessible, admired for its dancers' excellent technique of the and the quality of their performances. These distinctive, vibrant artists embody the very spirit of the company.

Louis Robitaille is the recipient of the Order of Canada, the Ordre national du Québec and the Jacqueline Lemieux Prize. He has received numerous grants from the Quebec Ministry of Culture, and he and his company were awarded the Prix Rideau Hommage in addition to the Montreal Arts Council's Prix de reconnaissance.

Based on a Canadian Encyclopedia article by Linde Howe-Beck, updated by BJM in August 2016.
The Eli and Edythe Broad Stage at the Santa Monica College Performing Arts Center opened its doors in September 2008. The Broad Stage is an artist's dream and an audience's delight.  Unlike any performance space in the country, it is sublimely intimate with just over 500 seats and strikingly grand at the same time—allowing eye contact with artists from the boxes to the back row—forging a new kind of artist and audience experience in Los Angeles.  Boasting one of the city's largest proscenium stages, The Broad Stage offers theatre, dance, film, opera, jazz, world music, musicals, symphony and chamber orchestras, family programming, and more.  Each genre features superlative talent from every generation and around the globe.

No other performing arts center west of the 405 can boast such consistently stellar lineups of performers, including Academy of St Martin in the Fields, Joshua Bell, Michael Fabiano, Sir James Galway, Vittorio Grigòlo, Jonas Kaufman, Anna Netrebko, Garrick Ohlsson, André Watts, Joey Alexander, The Stanley Clarke Band, Dave Grusin, Bobby McFerrin, Brad Mehldau, Preservation Hall Jazz Band, Joshua Redman, Lee Ritenour, Mikhail Baryshnikov, Helen Hunt, Brian Stokes Mitchell, Sutton Foster, Patti LuPone, Matthew Morrison Chita Rivera, Isabella Rossellini, Alash (Tuvan Throat Singers), Basiani (State Ensemble of Georgian Folk Singing), Josh Groban, Aaron Neville, Pussy Riot, Kyle Abraham Abraham.in.motion, Ballet Hispanico, Dance Theatre of Harlem, Lil Buck, Bedlam Theatre Company, Manual Cinema, 7 Fingers, the Nat Geo Live presentations, and a recent new series in conjunction with Sotheby's including a talk with Larry Bell, Billy Al Bengston, Ed Moses, and Ed Ruscha.