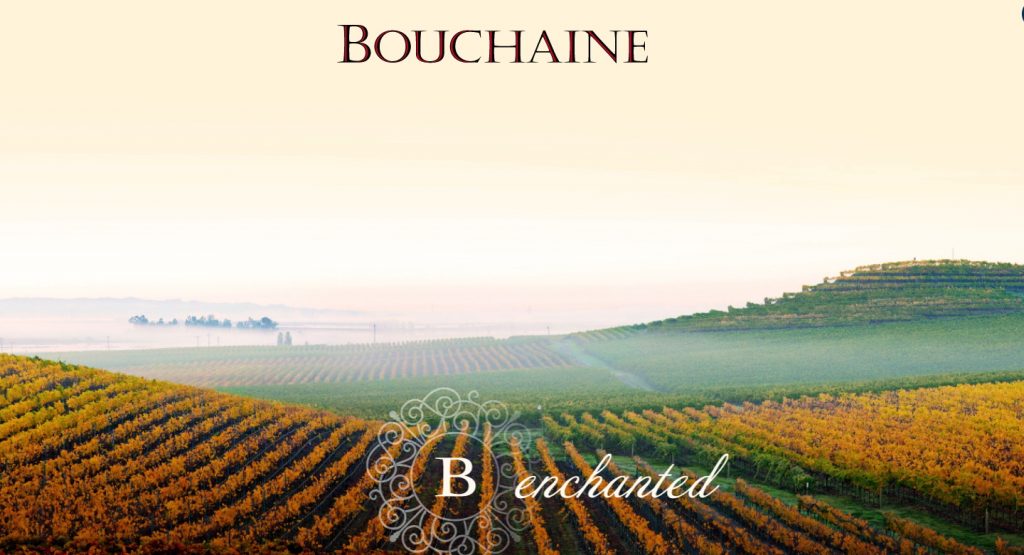 Bouchaine Vineyards introduces its "B Together" virtual experiences by reservation each weekday at 12:00 noon.
Bouchaine introduced its proprietary virtual wine experiences earlier in March following months of development. Its national launch happened to coincide with a crucial time when  staying connected through virtual experiences became more important than ever.
Since all California restaurants are closed to in-house service, Bouchaine has invited leading Napa Valley and Northern California chefs to come share their skills and recipes with online guests in the state-of-the-art kitchen at the new Visitor Center. The proprietary software allows the camera to follow the chef around the kitchen as he or she prepares delicacies for the viewer.
Leading off the program will be Executive Chef and partner of Bistro Don Giovanni, Scott Warner, who will appear each Thursday, beginning April 2. James Beard award-winning Food Network host and restaurateur, Chef Joey Altman, will appear beginning in April.
A host of other chefs are planning to participate in the program and will be announced as scheduled.
Chef Warner will prepare favorites from the Bistro Don Giovanni menu that regulars might be  craving. He begins with Mama Concetta's Meatballs and a salad of fresh greens from the Bistro Don Giovanni gardens, followed by episodes that include "fried things" – fritomisto and fried olives – and "desserts" – butterscotch pudding and lemon pudding cake.
Chef Altman will premiere offerings from his soon-to-be-opening Mexican/Jewish cuisine restaurant, ¡El-Oy!  in North Beach, plus will do a series of his "Pantry Pirate" episodes where he makes dishes from items found in most people's kitchens.
Noontime "B Together" broadcasts will also feature music performances with pianists performing on the new Bouchaine baby grand piano, along with wine commentary paired with the music. These performances will also begin in early April.
The full list and calendar of chefs and musicians will be available on Bouchaine's website and reservations can be made, at no charge, by  emailing [email protected] or calling (800) 654-WINE or (707) 252-9065. 
Upon receipt of the reservation, guests will be directed to a URL that will place them into the experience. The virtual connection can be displayed for groups on web-connected TVs or other devices at the guests' location via a wide variety of streaming options such as Apple AirPlay. As many as 150 viewers can be online at any one time.
Bouchaine Vineyards has long been both critically and environmentally acclaimed as a premier producer of Estate Chardonnay and Pinot Noir. Noted as the first "Fish Friendly Farming" certified vineyard in Napa Valley, and also both Napa Green Land and Winery certified, Bouchaine continues to seek sustainable farming methods that elevate the distinct quality of their wines.Family-owned Bouchaine Vineyards is located at 1075 Buchli Station Road, Napa, CA 94559. The winery is open daily for tasting and tours. Reservations are required for groups of six or more guests. More information is available at www.bouchaine.com or by calling (800) 654-WINE or (707) 252-9065.
About Bouchaine Vineyards:
Bouchaine Vineyards is the oldest continuously operating winery in the Carneros District. Originally planted in the late 1880s, Gerret and Tatiana Copeland have been the proprietors of our estate since 1981. Meticulous sustainable farming techniques and the estate terroir allow for crafting award-winning Pinot Noirs and Chardonnays. Bouchaine continually endeavors to create the perfect bottle of wine embodying the excellence of Burgundy, the exuberance of California and the terroir of Carneros.