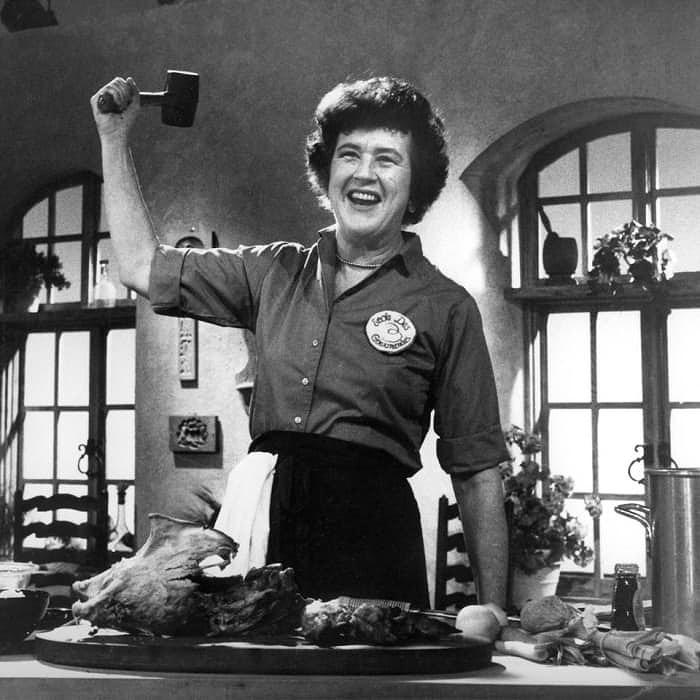 If you've always dreamed of cooking along with Julia Child, now's your chance!
The French Chef — every episode of the classic PBS TV show that taught American home cooks how to prepare meals just like a Parisian — is now streaming on Prime and PBS.
How to stream The French Chef:
In mid-March of 2019, PBS launched its PBS Living service, which includes both classic cooking shows. PBS Living is an add-on service that you can access through your PBS membership, but you can also access it through Amazon Prime Video.
To access through PBS Passport:
To access The French Chef, you need to be a PBS member according to your local PBS station's particular requirements.
To access through Amazon Prime Video:
To watch on Amazon Prime Video, you have to be a Prime member. You can sign up for a free trial for 30 days, after which it's $12.99 per month. Then, join PBS Living, which is a paid opt-in channel for Prime subscribers. You can enroll in a free trial for 7 days, after which the cost is $2.99 per month. In addition toThe French Chef, you'll be able to access episodes of other iconic series including This Old House and Antiques Roadshow.
If neither of the above options works for you, you can still enjoy Julia Child on PBS via the free Julia Child Video Collection, consisting of full-length episodes of select Julia Child programming (including some early The French Chef episodes) as well as shorter interviews, behind-the-scenes clips and other snippets.
By the way, you can also catch reruns of all of Julia Child's best French Chef episodes with celebrity chef commentary with the all-new series Dishing with Julia Child.