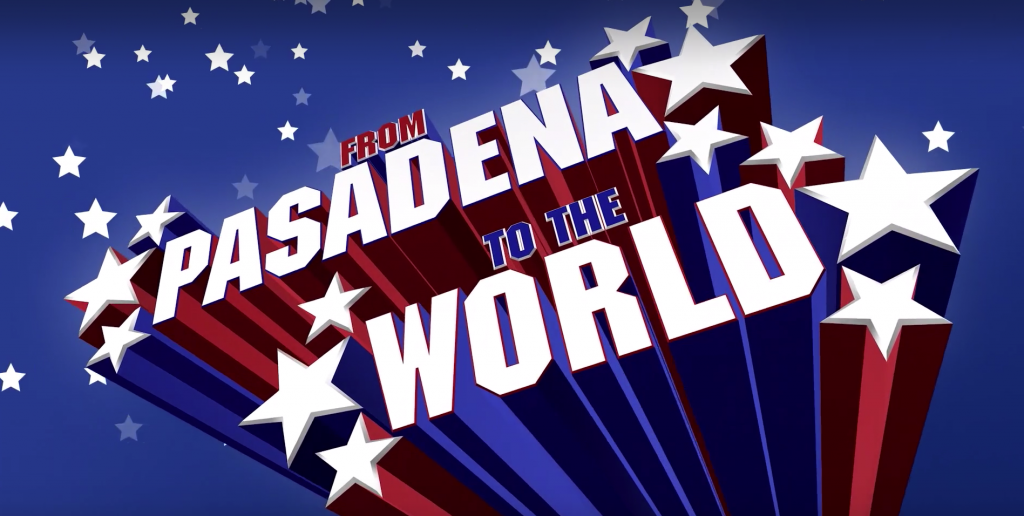 In light of COVID-19 restrictions, this summer the Rose Bowl, America's Stadium, has decided to go virtual (but not entirely) with its 94th Annual AmericaFest Celebration so Pasadena locals and international fans alike can tune in for the festivities. The online event will also feature a live flyover of Pasadena and its most historic landmarks at the culmination of this free event (see on your screen or outside).
Mount Wilson Observatory is pleased to announce its involvement with the 94th AmericaFest as it features both a musical performance—by cellist Cécilia Tsan—and a daytime light-show (of sorts) thanks to its Sunstar installation (the prismatic moving "star" will be beam all over Pasadena for the next month).
AmericaFest 2020 is dedicated to the United States' fallen heroes, first responders, and frontline workers, who have demonstrated admirable courage during these difficult last few months.
Pat Harvey of CBS will host.
Check out the event page here: https://www.rosebowllive.tv/4th-of-july
The quick details:
WHAT: 94th Annual AmericaFest Celebration, presented by Rose Bowl Stadium
WHEN:

July 4, 2020

, 2:00-3:00pm
MWO EVENT HIGHLIGHTS:
Cello performance by Mount Wilson Observatory's Cécilia Tsan leading up to vintage aircraft flyover of Pasadena landmarks
Mount Wilson Observatory's art & science active installation Sunstar
This is a FREE event!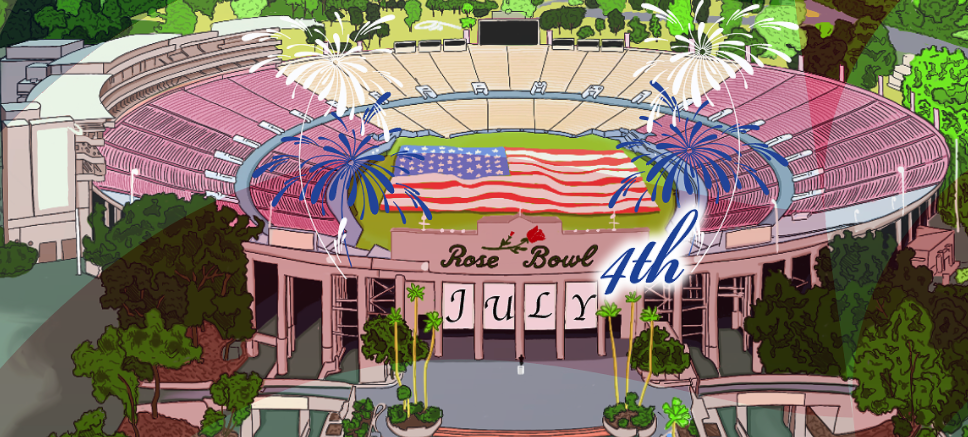 MORE ABOUT MT. WILSON OBSERVATORY AT THE ROSE BOWL THIS 4TH OF JULY: 
Mount Wilson Observatory is participating in the Rose Bowl Stadium's July 4th virtual AmericaFest Celebration in two ways:
1. Music in the Dome
Mount Wilson Concert Series Artistic Director Cécilia Tsan will perform two moving cello solos as part of the broadcast leading up to a flyover of Pasadena landmarks by vintage aircraft. Tsan will first perform a selection from Bach's Prelude of the Suite No. 2 in D Minor, and will follow with a short speech before performing Song of the Birds by Pablo Casals. 
2. Sunstar
A ray of pure color from the Sun will beam randomly all over Pasadena beginning on the 4th of July from 11:00am until sunset, and then every day for a month.If you have a view of Mount Wilson from where you are, you should be able to see the white-domed tower peeking above the ridgeline. You'll find it just to the right of the tall broadcast antennae you see on the mountains above Pasadena. That's where you'll find the light.Not everyone can see Sunstar at the same time. The beam is one tiny ray of the Sun that goes through a prism, hits a mirror, and is aimed into town. The light finds you. Look up every now and then during the day and see if you can catch the colored "star" shining from atop the white tower! Sunstar is an artwork created and owned by artist Liliane Lijn and astrophysicist John Vallerga, on loan to Mount Wilson Observatory.
Also Noteworthy:
Mount Wilson Observatory is the last Pasadena flyover landmark before the procession ends at the Rose Bowl itself.
To learn more about Mt. Wilson Observatory, please visit https://www.mtwilson.edu.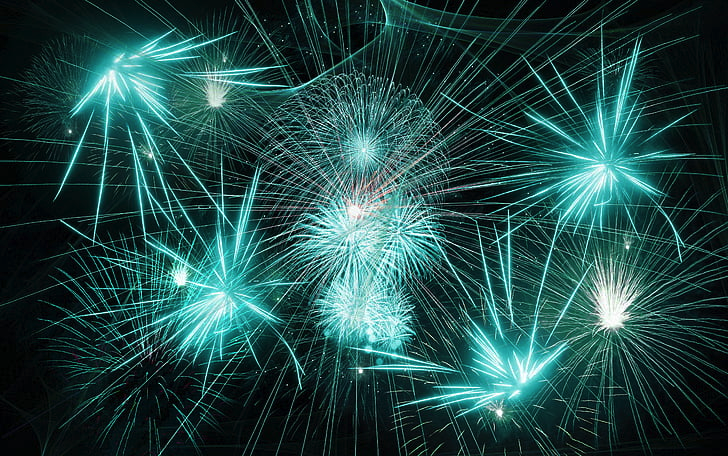 FROM THE ROSE BOWL:
ROSE BOWL TAKES 94TH ANNUAL AMERICAFEST VIRTUAL, KEEPING TRADITION ALIVE
Recognized as one of the nation's largest and longest running shows to celebrate America's birthday, the Rose Bowl Stadium will host its 94th Annual AmericaFest Celebration virtually this year to ensure the tradition remains ongoing.
For the past 93 years, America's Stadium has proudly provided the greater Pasadena area and beyond with a 4th of July celebration, which was comprised of an all-day tailgate, family fun activities, musical act and fireworks show. Due to the current status surrounding COVID-19 and the inability to host and encourage gatherings, the Rose Bowl Operating Company is changing tradition and providing America with a new form of entertainment, this year.
The Rose Bowl Stadium is excited to announce that it plans to transition to a virtual event on the afternoon of Saturday, July 4th so Pasadena locals and national fans alike can tune in to the 94th Virtual AmericaFest Celebration on Rose Bowl LIVE, located on the stadium's social media platforms.
The virtual event, in collaboration with Mt. Wilson Observatory will include music from cello artist Cécilia Tsan who will be performing live two solos from the 100-inch telescope dome on top of Mt. Wilson in honor of our United States Fallen Heroes and the first responders and frontline workers for their admirable work and courage during COVID-19. In addition, Mt. Wilson will activate its special art installation called Sunstar, created and owned by artist Liliane Lijn and astrophysicist John Vallerga. The prism will be moving throughout the day to shine a bit of pure color from the Sun over Pasadena for residents to enjoy throughout the virtual 4th of July event.
Focused around legacy and community-building, the one hour virtual event will feature celebrations of our United States Veterans and military personnel, messages from our community thanking first responders, frontline workers and their personal heroes for their work during COVID-19, as well as a salute to America with a message for why we celebrate the 4th of July. At the culmination of the online-based event, there will be a flyover of Pasadena and its most historic landmarks. The flyover will be viewable from many Pasadena resident's homes, as well as streamed online, providing equal access to this free event for all.
To register for this free event and/or to submit your video thanking local heroes, please visit www.RoseBowlLive.tv. Videos must be no longer than 15 seconds and filmed in landscape mode (horizontal).
For more information on the 94th Virtual AmericaFest Celebration, please visit http://www.rosebowlstadium.com or follow our social media handles @RoseBowlStadium.
ABOUT THE ROSE BOWL STADIUM:
The Rose Bowl Stadium is the proud home of the Tournament of Roses' Rose Bowl Game, UCLA Bruins football, AmericaFest Fourth of July Celebration, concerts including Kenny Chesney, Coldplay, Taylor Swift and U2, international and Premier League soccer matches and the World's Largest Flea Market.
A National Historic Landmark built in 1922 and known around the world, the Rose Bowl Stadium has earned its world class reputation by hosting five NFL Super Bowl games, the 1984 Olympic Soccer matches, the 1994 Men's World Cup, the 1999 Women's World Cup, four BCS National College Football Championship Games and the College Football Playoff Semifinal game.