WE ARE EXCITED TO WELCOME ALISON LEIGH TO THE ENCORE LOUNGE THIS FRIDAY!
Join us for a live performance this Friday, July 24th in the Encore Lounge via zoom with Alison Leigh as she presents Starting Over.
Friday, July 24th, at 7:30 PM CST. Click here to register for this fabulous experience!
*$5.00 tax deductible donation
Alison Leigh is a singer, dancer and musical theater performer in the DFW area. Her favorite Public Theater of San Antonio credits include A Chorus Line (Val), Gypsy (Dainty June) and Guys and Dolls (Mimi). Apart from San Antonio and Dallas, Alison has also performed in Las Vegas, Laredo, and Nashville. She received her bachelor's degree from Baylor University, and currently resides in Richardson, Texas, with her wife and two fur babies.
WE ARE THRILLED TO HAVE THE FABULOUS LINDA KAUFMAN IN THE ENCORE LOUNGE LIVE THIS WEEKEND!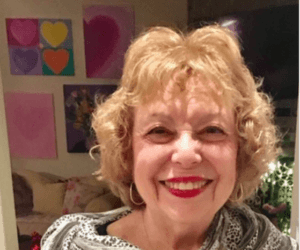 Join us for a live performance this Saturday, July 25th, in the Encore Lounge via zoom with Linda Kaufman as she presents My Life, My Songs.
Saturday, July 25th at 7:30 PM CST. Click here to join us for this musical experience!
*$5.00 tax deductible donation
Moving to Los Angeles as a 52-year old widow, Linda Kaufman found her passion quite unexpectedly when she teamed up with a writer to create the music and lyrics for a full scale musical, Estherella. Just four years later, she was remarried, living in San Antonio, and with the help of then Artistic Director Vivienne Elborne of the San Pedro Playhouse, this first play opened to welcoming audiences in the Cellar Theatre. Since then, Kaufman has written the lyrics and music to ten other produced shows and has won two Best Original Score Globe awards in 1993 and 1997.
In 2016, Kaufman launched her first Senior Moments musical which went on to have six productions around the country. It was followed by More Senior Moments, which premiered in January 2020. Her latest solo work, Mrs. Rosenberg's Christmas, is completed and planning on a 2020 production.
Join us this Sunday for a brand new Public Potential Reading and Discussion! As the scripts become available, we will continue to explore new works from exciting local and regional playwrights!
Paletas de Coco by Franky Gonzalez
Sunday, July 26th at 7:30 PM CST.
Click here to register.
*FREE event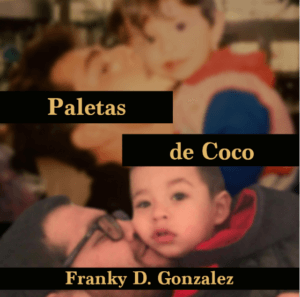 A playwright searching for his father and for someone to read aloud a letter he's written recruits a Performer who, along with the audience, are taken with the playwright on a journey through four Christmas Eves, coconut popsicles, depression, Santería chants, Times Square, male breastfeeding, reunions with long-lost siblings, Applebee's Nacho Plates, child birth, suicide attempts, fatherhood, and robbing Chinese buffets.
Franky D. Gonzalez is a playwright and TV writer of Colombian descent splitting time between Dallas and Los Angeles. He holds a BA in Theatre from the University of North Texas and has had his work featured throughout the Dallas-Ft. Worth metroplex where he served proudly as the Dramatists Guild Regional Representative in 2018. Nationally, his work has appeared with The Lark, the Great Plains Theatre Conference, Bishop Arts Theatre Center, Repertorio Español, LAByrinth Theater Company, Dallas Theater Center, Austin Latinx New Play Festival, Stages Repertory Theatre's Sin Muros Latinx Theatre Festival, the HBMG Foundation National Winter Playwrights Retreat, Play4Keeps Podcast, the Antaeus Playwrights Lab, The Mid-America Theatre Conference, The Midwest Dramatists Conference, and the One-Minute Play Festival.
Franky was a co-recipient for the 2018 MetLife Nuestras Voces Latino Playwriting Award, while also winning the Crossroads Project Diverse Voices Playwriting Initiative Award, the Short+Sweet Theatre Festival Manila Best Overall Production Prize, was selected for a MacDowell Fellowship (2019), and was a staff writer for the fourth season of 13 Reasons Why. He has also been a finalist for the San Diego REP Latinx New Play Festival, The DVRF Playwriting Program, the Ashland New Play Festival, the Playwrights Realm Scratchpad Series, the ScreenCraft Stage Play Competition, and a semi-finalist for the Bay Area Playwrights Festival, the Eugene O'Neill National Playwrights Conference and runner-up for the Alpine Fellowship.
Episode 7 of On the Record with Mary Malaney is killer!
It's Thursday and that means episode seven of On the Record with Mary Malaney is out now! Click on the video above to watch!
This week's episode is….Sweeney Todd, The Demon Barber of Fleet Street!
Did you know?
Sweeney Todd: The Demon Barber of Fleet Street (often referred to simply as Sweeney Todd) is a 1979 musical with music and lyrics by Stephen Sondheim and a book by Hugh Wheeler. It is based on the 1973 play of the same name by Christopher Bond.
Sweeney Todd opened on Broadway in 1979 and in the West End in 1980. It won the Tony Award for Best Musical and Olivier Award for Best New Musical.
Music proved to be a key element behind the impact of Sweeney Todd on audiences. Over eighty percent of the production is set to music, either sung or underscoring dialogue. The score is one vast structure, each individual part meshing with others for the good of the entire musical machine.
Angela Lansbury played Mrs. Lovett and Len Cariou played the title role of Sweeney Todd in the original Broadway production.
A grand guignol actor known as Tod Slaughter (!) played him in 1936. He worked on both stage and screen, terrifying English audiences with his (then) gory stories.
Stay tuned for next week's episode!
To donate to The Public Theater of San Antonio, simply click here.