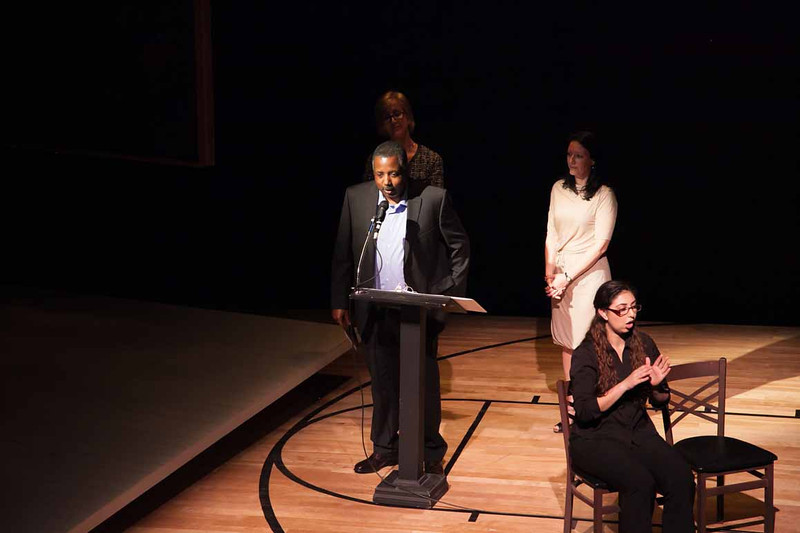 Kemp Powers' vibrant, historical and original play One Night In Miami made its world premier here in Los Angeles back in 2013. During the past eight years, the play became a screenplay, then a produced film, with Regina King making her debut as the story's director. Powers joined the Oscars race this year, receiving a Best Adapted Screenplay Nomination (but alas, not a win) for his writing. Powers was also the co-writer and co-director of Pixar's Soul.
In 2014, as a member of the Los Angeles Drama Critics Circle, I had the honor of awarding playwright Kemp Powers with the TED SCHMITT AWARD for the world premiere of an outstanding new play.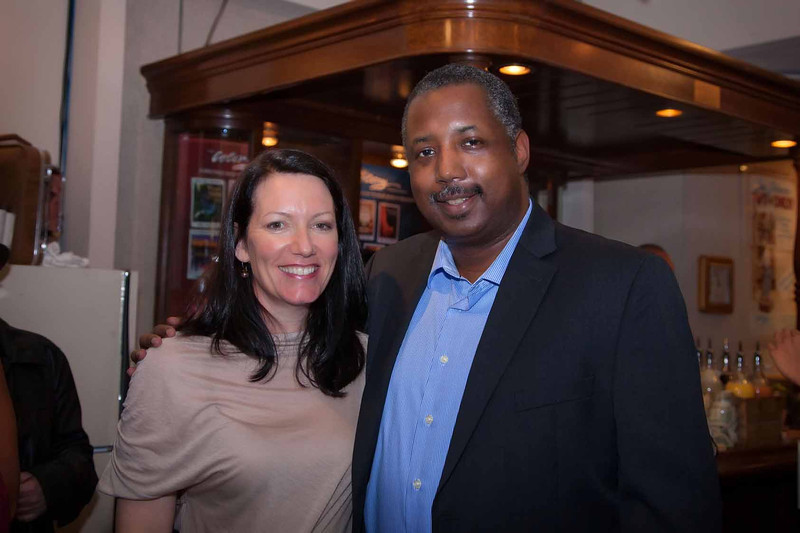 Here follows the speech I gave when we awarded Kemp Powers with his prize:
"Hello everyone! Playwright Kemp Powers was inspired by some images of Cassius Clay, photographed with Malcolm X in 1964, shortly after winning the world Heavyweight championship title.

Powers took a real event that united four friends—singer-songwriter Sam Cooke, pro-footballer Jim Brown, brash boxer Cassius Clay and religious leader Malcolm X— and imagined their conversation. The result was One Night in Miami—a powerful, funny and exhilarating play about these key historical figures, each at a crossroads in their respective lives. The play is brilliant and its subject matter is weighty. Above all, it is pure entertainment. Experiencing this play was like gaining an insight into history. In fact, watching this play on opening night felt like being a part of history! Tonight's award is accompanied by an offer to publish by Samuel French, Incorporated.

It is with genuine honor that I present KEMP POWERS with THE TED SCHMITT AWARD for the world premiere of an outstanding new play."
Additionally, the animated film Soul is notable for being Pixar's first feature that focusses on a Black protagonist. As the film's director Pete Docter told the LA Times, he "initially tapped Kemp Powers to co-write the film after certain elements of the story started coming together. Powers' contributions throughout the production enhanced the film's authenticity and led to him also being the credited co-director of the film.
"Because Powers' contributions to the film have been a prominent talking point around Soul, those unfamiliar with film credits and the Oscars rules might have assumed he would be among the credited winners for Soul's award. But officially, Docter and producer Dana Murray are the two individuals who received Oscars for Soul's animated feature win."