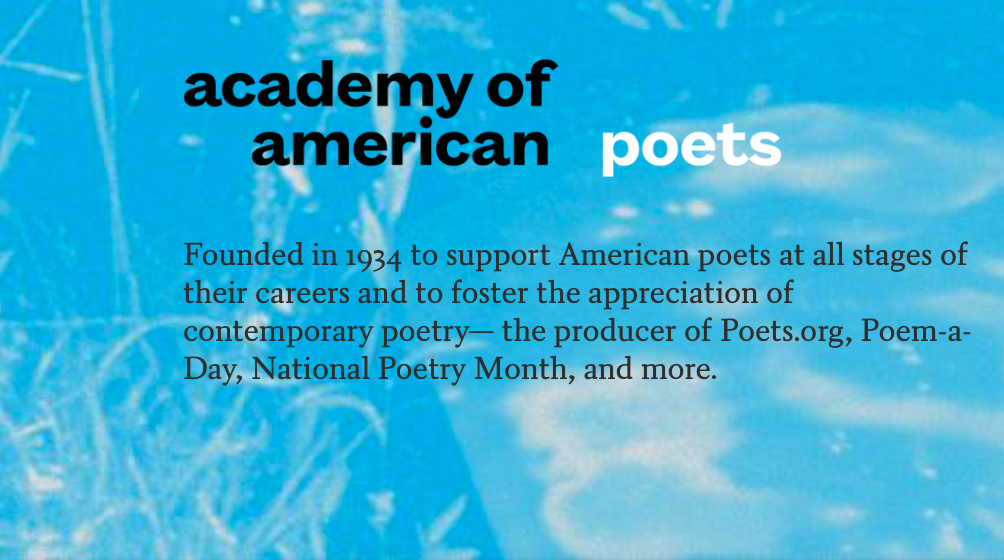 The Academy of American Poets is pleased to announce its 2021 Poets Laureate Fellows. These 23 individuals serve as Poets Laureate of states and cities across the U. S. and will be leading public poetry programs in their respective communities in the year ahead. The Fellows will each receive $50,000 (or $25,000 each in the case of the shared Poet Laureate position in Montana) for a combined total of $1.1 million. In addition, the Academy will provide $100,000+ total to 14 local 501(c)(3) non-profit organizations that have agreed to support the Fellows' proposed projects. 
"As we begin emerging from COVID-19 restrictions, poetry, which has provided such comfort these past fifteen months, will continue to be a source of insight. We are honored and humbled to fund poets who are devoted to their own craft and also their community. Poets will most certainly help guide us forward."  

Jennifer Benka, President and Executive Director of the Academy of American Poets.  
Through its Poets Laureate Fellowship program, the Academy has become the largest financial supporter of poets in the nation. The fellowship program is made possible by The Andrew W. Mellon Foundation, which, in January of 2020, awarded the Academy $4.5 million to fund the program.
"These 23 Poets Laureate Fellows will lead an extraordinary range of public poetry programs. We are delighted to support them as they create their own poems, collaborate with other artists, and center poetry in their engagement with communities across our vast country—from urban to rural counties—while we collectively begin to process and reflect on the exceptional crises of the past year." 

Elizabeth Alexander, poet and President of the Mellon Foundation.
The 2021 Poets Laureate Fellows and the communities they serve are Marcus Amaker (Charleston, SC), Semaj Brown (Flint, MI), Roscoe Burnems (Richmond, VA), Aileen Cassinetto (San Mateo County, CA), Leslie Contreras Schwartz (Houston, TX), Magdalena Gómez (Springfield, MA), Georgina Marie Guardado (Lake County, CA), Chasity Gunn (Elgin, IL), Kari Gunter-Seymour (Ohio), Luisa A. Igloria (Virginia), Angela Jackson (Illinois), Dasha Kelly Hamilton (Milwaukee, WI and Wisconsin state), Melissa Kwasny and M.L. Smoker (Montana), Bobby LeFebre (Colorado), Debra Marquart (Iowa), Trapeta B. Mayson (Philadelphia, PA), Anis Mojgani (Oregon), Chelsea Rathburn (Georgia), Andrea "Vocab" Sanderson (San Antonio, TX), Lloyd Schwartz (Somerville, MA), M. Bartley Seigel (Upper Peninsula, MI), and Brian Sonia-Wallace (West Hollywood, CA).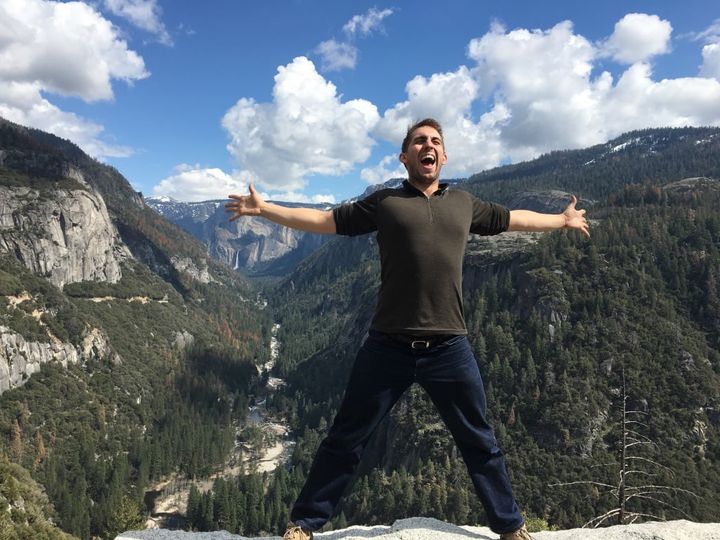 Brian Sonia-Wallace, Poet Laureate of West Hollywood, California
Brian Sonia-Wallace was born in St. Louis, Missouri and raised in Culver City, California, and Santiago, Chile. He is a social practice poet whose work straddles the line between literature and community engagement. Brian has written poems for over 10,000 strangers across the country based on their stories since 2012, and is the author of the poetic travel memoir The Poetry of Strangers (HarperCollins, 2020). In collaboration with AIDS Project Los Angeles (APLA) Health, Sonia-Wallace will expand his Pride Poets project from a small ensemble, which has created custom poems for the public at Pride celebrations for the past two years, to a year-round platform for the LGBTQIA+ literary community. This includes a slate of digital writing workshops, community events, advocacy work, and youth projects that will cater to different sub-communities and foster connections, virtually in quarantine and beyond, within and between intersecting LGBTQIA+ identities.
The 2021 panelists included former Wisconsin Poet Laureate Kimberly Blaeser; Arts for Justice Fellow Mahogany L. Browne; former US Poet Laureate Robert Hass; Washington State Poet Laureate Claudia Castro Luna; National Student Poets Founder Olivia Morgan; and Academy of American Poets Chancellor Emeritus and former Poet Laureate of Connecticut Marilyn Nelson. The panel was co-chaired by Nicie Panetta, former Board chair of the Academy of American Poets; and Jennifer Benka, president and executive director of the Academy of American Poets. Final award decisions will be approved and finalized by members of the Academy of American Poets Board of Directors. 
About the Academy of American Poets
Founded in 1934, the Academy of American Poets is the nation's leading champion of poets and poetry with supporters in all fifty states. The organization annually awards more funds to individual poets than any other organization through its prize program, giving a total of $1.25 million to more than 200 poets at various stages of their careers. The organization also produces Poets.org, the world's largest publicly funded website for poets and poetry; organizes National Poetry Month; publishes the popular Poem-a-Day series and American Poets magazine; provides award-winning resources to K–12 educators, including the Teach This Poem series; hosts an annual series of poetry readings and special events; and coordinates a national Poetry Coalition working together to promote the value poets bring to our culture.