An original hippie, Alicia Bay Laurel is still sharing her wisdom accrued over the past five decades.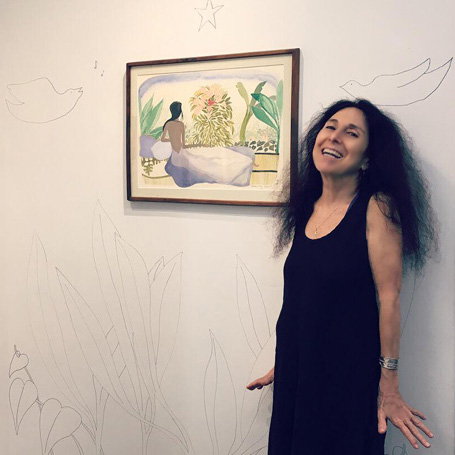 Singer, songwriter, author, poet, fine artist—Alicia Bay Laurel is a woman of many talents. In her original, one-woman, two-act, autobiographical storytelling and music show, she recounts her quirky, edgy tales of an eventful life. We hear how her legendary bohemian survival handbook, Living on the Earth, came to be created in 1969 and published in 1970, during her late 'teens and early 20s, while living at Wheeler Ranch commune in Sonoma County, California.
In collaboration with Spanish filmmaker Luis Olano, Alicia Bay Laurel's "Living on the Earth: The Musical" will soon be available for viewing on-demand via Vimeo. You can watch the trailer here.
In the film, Alicia performs songs she wrote during the same period, in between relating her stories.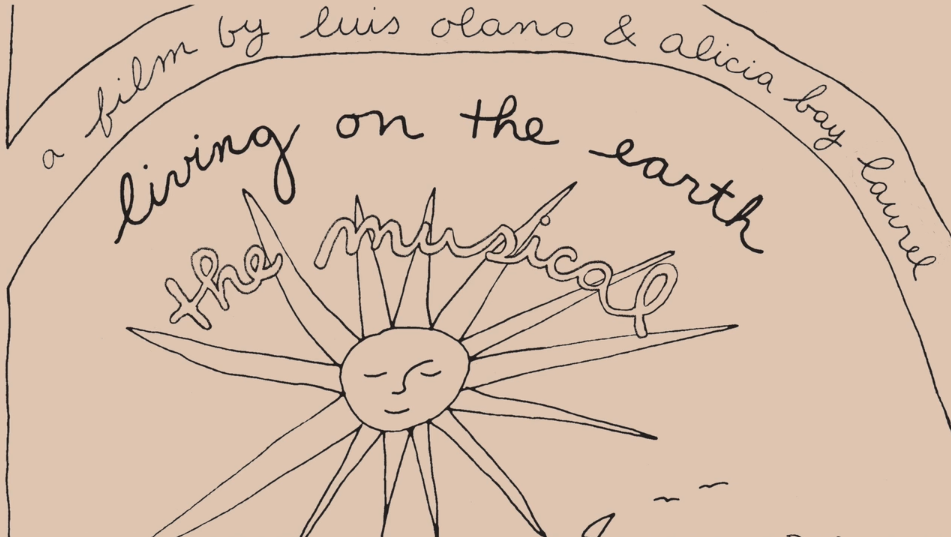 In concert, the artist enchants us with her charming hippie folk style music, infused with Hawaiian and blues influences.
Living on the Earth is a practical handbook that gives guidance on an abundance of subjects. In addition to its value as a craft, gardening, construction, herbal remedy and recipe book, Living on the Earth also is a genuine documentation of the artisanal life of the utopian rural communes of the late 1960s and early 1970s. Her fascinating book covers everything from backpacking, to making soap, to growing, canning and drying food, concocting herbal medicines, organic gardening, first aid, weaving, creating natural homemade dyes, crafting and tuning musical instruments, creating clothing patterns, to home birth and outdoor cremation. It's an important and useful manual for living in peace and harmony with the world around you.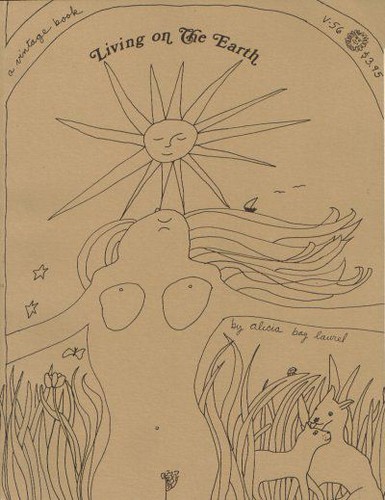 The manual's striking graphic design features distinct, hand-made line drawings and illustrations, curly, cursive handwriting. Living on the Earth is not only one of a very few US bestsellers to remain popular internationally for five decades, but also one of an extremely small number that were created by a teenager.
Living on the Earth's 50th anniversary, 5th English language edition was released by Echo Point Books & Media on February 22, 2021, and is available here: indigowithstars.com/products/living-on-the-earth-5th-english-edition-50th-anniversary-edition
Being of the Sun's publication date is in July, 2021, also from Echo Point Books & Media, in its first English language edition since the original Harper & Row edition in 1973, and is available here: indigowithstars.com/products/being-of-the-sun-advance-order-for-2021-edition-available-in-july
Alicia Bay Laurel's other books, recordings, posters, and other printed works are available here: indigowithstars.com/