Sibling rivalry is taken to a gruesome extreme in Rock, Paper and Scissors, the debut thriller by directors Martín Blousson and Macarena García Lenzi.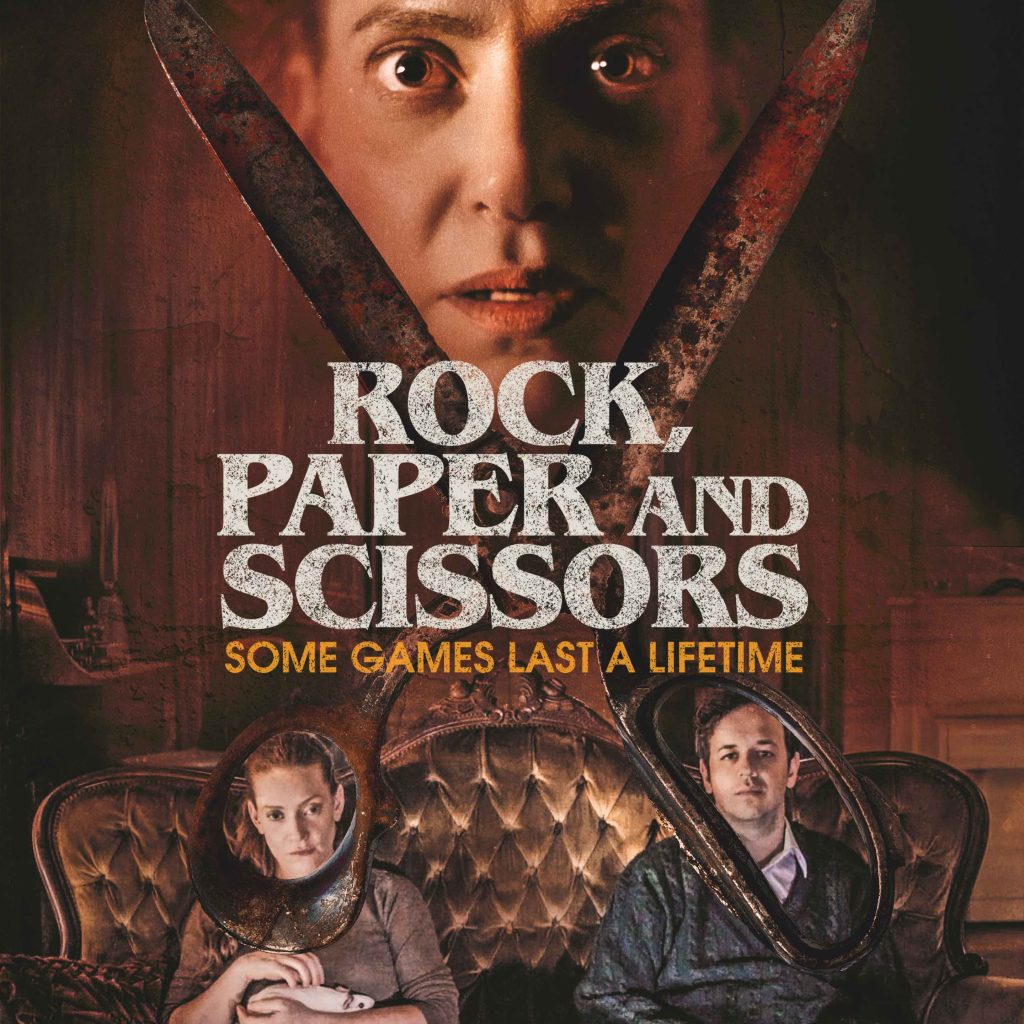 In Argentina, brother and sister Jesus and Jose Maria (Pablo Sigali and Valeria Giorcelli) have lived together in the same house since they were children, and they've cultivated a strange relationship. She's an emotionally unbalanced woman, obsessed with The Wizard of Oz. She even has a guinea pig named Toto, and holds it while endlessly re-watching the film on video. Aspiring filmmaker Jesus indulges her eccentricities, even casting her in a surreal version of – you guessed it – The Wizard of Oz.
They had spent months caring for their father, who had been seriously incapacitated by a attempted suicide. When he finally dies, their half-sister, actress Magdalena (Agustina Cerviño), arrives from Spain to help settle the estate.
Though she's grateful for what they did for her father, Magdalena matter-of-factly wants to go through his papers and get through with it as quickly as possible. She wants to sell the house and collect her share of the profit, much to Jesus and Jose Maria's chagrin. It's also clear that Magdalena cannot even stand being here. She keeps trying to leave to go to her hotel, but they insist that she stay in her father's room…a morbid touch.
She agrees to stay for one night. But when she tries to leave the next day, she falls down the marble staircase. When she regains consciousness, she finds that she has been brought back to the bedroom. She has a brace on her neck and bandages on various limbs. She is also in terrible pain. Jose Maria is tending to her — administering medication, feeding her and keeping her clean. But she is far from the Florence Nightingale she pretends to be. Her temper constantly flares, and she berates Magdalena with foul invective.
Jesus' behavior is also becoming increasingly bizarre. He videos Magdalena in bed and stages scenes with Jose Maria, childishly dressed as Dorothy, in the same room. Convinced that one or the other of them actually pushed her down the stairs, Magdalena embarks on a desperate plan: to turn the siblings against each other. When one is out of earshot, she whispers her suspicions to the other. She even offers to let Jose Maria come to Spain with her and start a new life. Of course, as time passes, dark family secrets come out and her siblings become growingly dangerous.
Tightly shot and claustrophobic (no one ever goes outside), Blousson and Lenzi's film can draw comparisons to Misery and What Ever Happened to Baby Jane, but it's an original spin on the "home hostage" genre. The three performances are quite effective, which is highly important for what is essentially a three-hander.
Rock, Paper and Scissors is available on VOD from Dark Star Pictures.