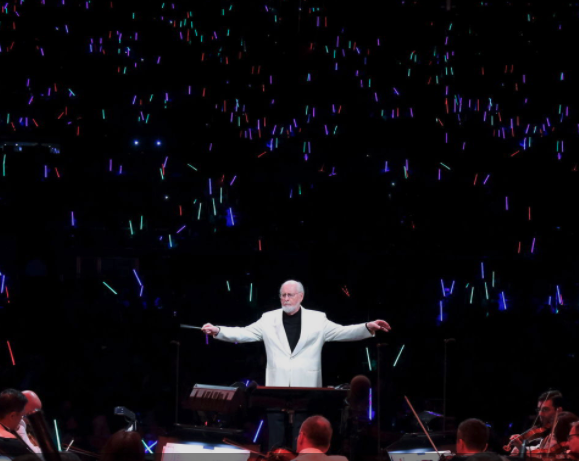 A highly acclaimed composer and conductor, also pianist and trombonist, John Williams has composed some of the most popular, recognizable, and critically acclaimed film scores in cinematic history throughout a career that has spanned nearly seven decades.
Once again, the maestro returns to the Hollywood Bowl to conduct the LA Philharmonic through several of his most beloved compositions, all set to scenes from the films themselves.
John Williams: Maestro of the Movies
Hollywood Bowl
Friday, September 3, 2021 at 8PM
Saturday, September 4, 2021 at 8PM
Sunday, September 5, 2021 at 7:30PM
Los Angeles Philharmonic
John Williams, conductor
David Newman, conductor
John Williams, the composer behind the emotional heartbeat of some of Hollywood's most memorable films, returns to the Bowl for this beloved annual celebration of music from the movies. The Los Angeles Philharmonic, conducted both by David Newman and Williams himself, performs a thrilling program of cinematic hits, including some selections presented with film clips.