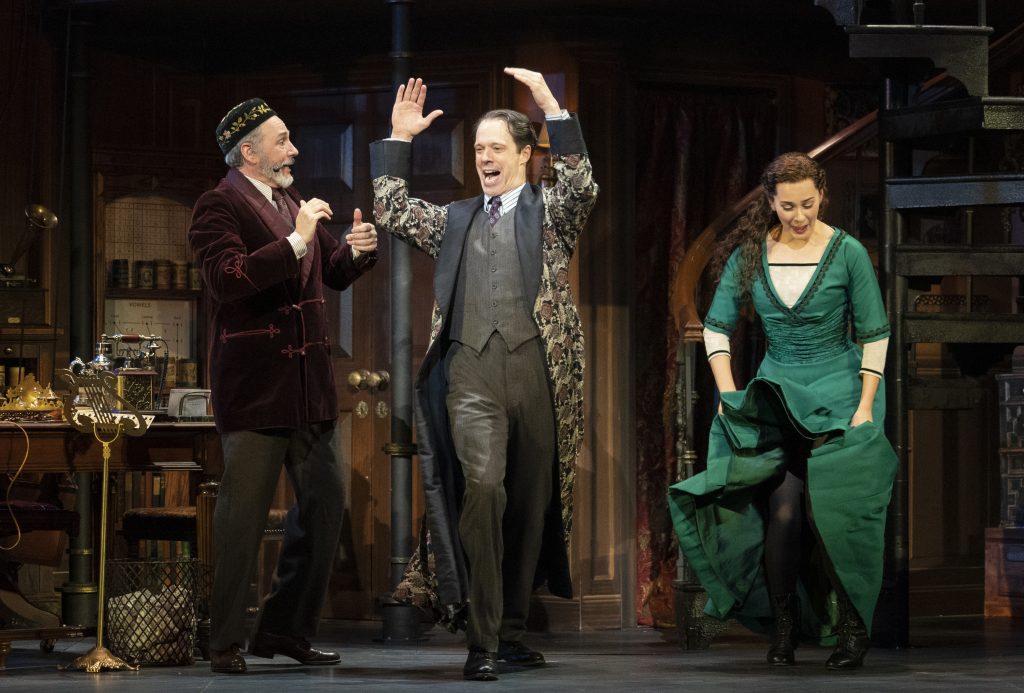 "I Could Have Danced All Night," "The Rain in Spain," "Wouldn't It Be Loverly" and "On the Street Where You Live."
How many of the wonderful songs from this exquisite musical are indelibly imprinted on our mind and memories?
My Fair Lady is one of musical theater's most cherished and beloved shows. Now on stage at the Dolby Theater in Hollywood, and running until October 31st, this critically acclaimed Lincoln Center Theater revival will thereafter open at the Segerstrom in Costa Mesa in January 2022.
The voices are superb. Shereen Ahmed plays Eliza Doolittle (a role she understudied on Broadway) with grace and aplomb. She lights up the stage with her sweet presence. Her voice is pure and haunting, with delicacy underpinned by power. Her cockney accent is passable. Shereen, an Egyptian American with close ties to the Arab-American community, is the first woman of color to play the role of Eliza in a major first class Broadway/touring production of My Fair Lady. And she gives a truly wonderful performance in this important role.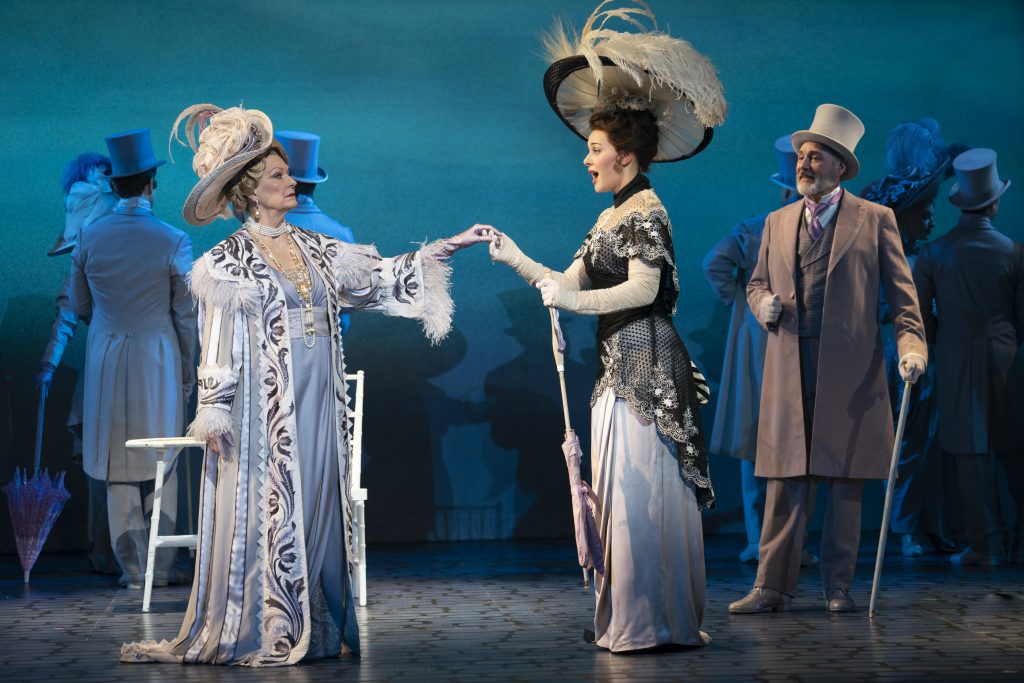 Backstory:

My Fair Lady is a musical based on George Bernard Shaw's 1913 play Pygmalion, with book and lyrics by Alan Jay Lerner and music by Frederick Loewe. The story concerns Eliza Doolittle, a Cockney flower girl who takes speech lessons from professor Henry Higgins, a phonetician, so that she may pass as a lady. The original Broadway and London shows starred Rex Harrison and Julie Andrews, who originated these iconic roles.

The original 1956 production won six Tony Awards including Best Musical, and was hailed by The New York Times as "one of the best musicals of the century."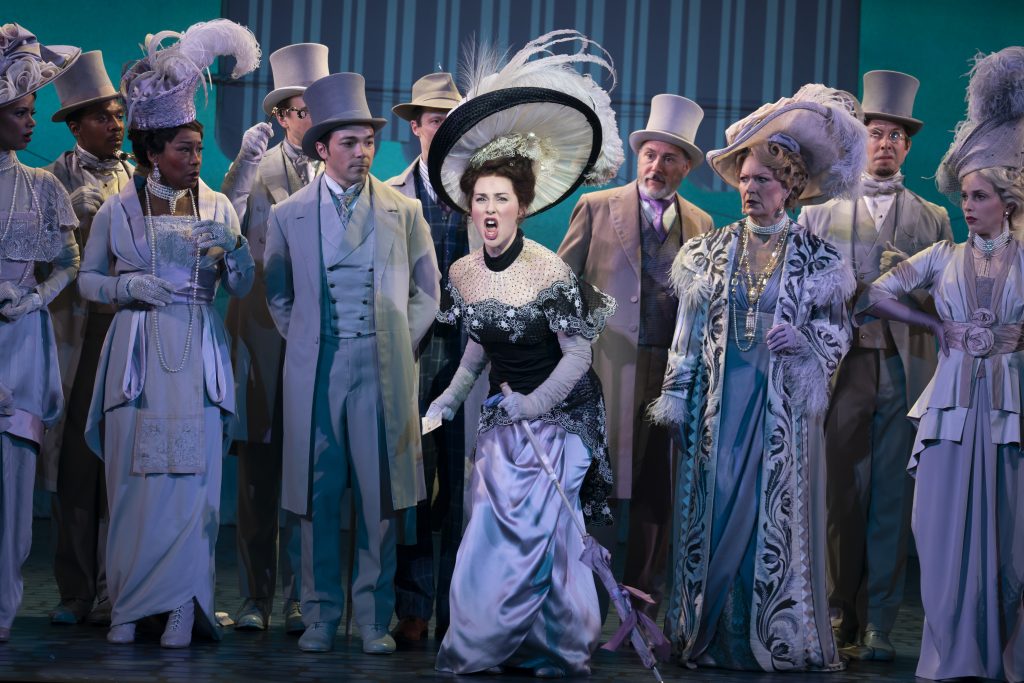 Performing the role of Professor Henry Higgins is Laird MacKintosh who, frankly, does a very good job of channeling Rex Harrison. Strong voice and stage presence, plus a decent British accent, MacKintosh is terrific in the role.
The 1956 version of My Fair Lady depicts a point of view of women from a very male-skewed perspective, which – given the era, and given Shaw's turn-of-the-century source material – is only to be expected.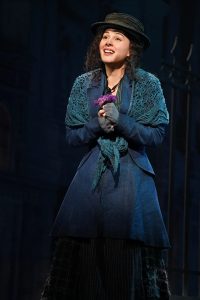 Refreshingly, director Bartlett Sher has slightly updated this most famous musical and—without changing a single word—brilliantly altered the perspective in order to tell the story more sympathetically and through Eliza's eyes. Anyone who's ever been disappointed by the blatantly sexist ending will be delighted at the conclusion of this production.
The scenic design by Michael Yeargan is excellent – lots of trompe l'oeil cloths and backdrops, plus a hefty two-storey set for Prof. Higgins home that trucks up and downstage when needed and revolves like a merry-go-round to reveal the other rooms.
My Fair Lady is a wonderful musical and this is a decent production. Catch it at the Dolby this month, or Segerstrom next January.
BOOKING & INFORMATION:
Lerner & Lowe's My Fair Lady is now on stage at the Dolby Theatre, 6801 Hollywood Boulevard through October 31, 2021.
Tickets can be purchased by calling 800-982-2782, or by going to the Dolby Theatre box office.
Purchase tickets online: BroadwayInHollywood.com
The show is open to people aged 12 and up.
Performance Schedule:
Tuesday – Friday at 8pm
Saturday at 2pm & 8pm
Sunday at 1pm & 6:30pm
Please note: there is no evening performance on Sunday, October 31st.
Individual Tickets: Individual tickets start at $30
Ticket prices subject to change without notice.
Parental Advisory: Children ages 12 and up.
All patrons must have a ticket, regardless of age.
Tickets: Purchase online: BroadwayInHollywood.com or Ticketmaster.com
Phone: 1-800-982-2787
In Person: Dolby Theatre Box Office or Hollywood Pantages Theatre Box Office 
The tour will also play in Costa Mesa at Segerstrom Center for the Performing Arts from January 11 – 23, 2021.
Segerstrom Dates:
Dates:                                      JANUARY 11 – 23, 2022 
Theatre:                                  SEGERSTROM CENTER FOR THE ARTS
                                               
60 Town Center Drive | Costa Mesa, CA 92626 
Performance Schedule:          
Tuesday – Friday at 7:30pm
Saturday at 2pm & 7:30pm
Sunday at 1pm & 6:30pm 
Individual tickets start at $28.00
Ticket prices subject to change without notice.           
Tickets:                                   
Online:             www.SCFTA.Org
Phone:             1-714-556-2787