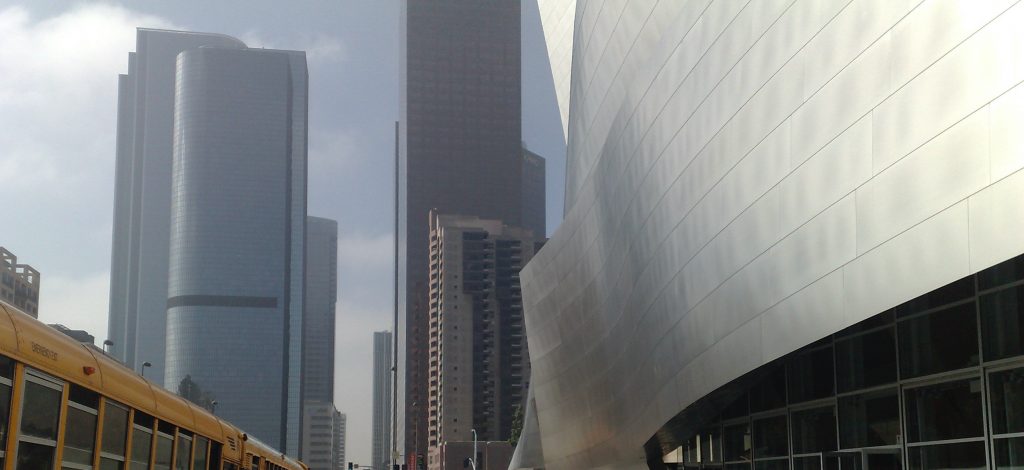 This weekend only, the LA Philharmonic is presenting three evenings of programs curated by composers. Reel Change: The New Era of Film Music celebrates the 21st century's increasingly adventurous film music and the wide-ranging influences of its most groundbreaking voices.
Each night has been curated by a prominent composer, and each program highlights different artists – see below for full details.
From the press release:
According to historian Kurt London, film music was born out of necessity—it was needed to cover the sound of the projector. It wasn't long, however, before film music took on an artistic life of its own.
During the silent era, movie theaters had to provide their own musical accompaniment, either by playing a phonograph or hiring musicians to improvise a score live. The first film composers, as we think of them today, appeared in 1929, when the ability to synchronize sound to celluloid emerged. Since then, film music has evolved from lush, sweeping symphonies to jazz-pop confections to blockbuster orchestrations combined with powerful synths.
In recent years, film music has undergone yet another transformation, with composers coming to the form not only from conservatories but also from the worlds of hip-hop, rock, jazz, and experimental music. Many work in close collaboration with directors to evoke mood as much as emotion.
Program:
Reel Change: Hildur Guðnadóttir
The New Era of Film Music
Walt Disney Concert Hall
Friday, November 19, at 8PM
Los Angeles Philharmonic
Hugh Brunt, conductor
Hildur Guðnadóttir, host & curator
Hildur Guðnadóttir won an Emmy and Grammy in 2019 for her score to Chernobyl and followed it up in 2020 with an Oscar win for Joker and this year a highly celebrated soundtrack for the video game Battlefield 2042. The Icelandic composer and cellist curates an evening featuring music by the groundbreaking and adventurous composers who have deeply influenced today's film music landscape.
Go here for the evening's full program.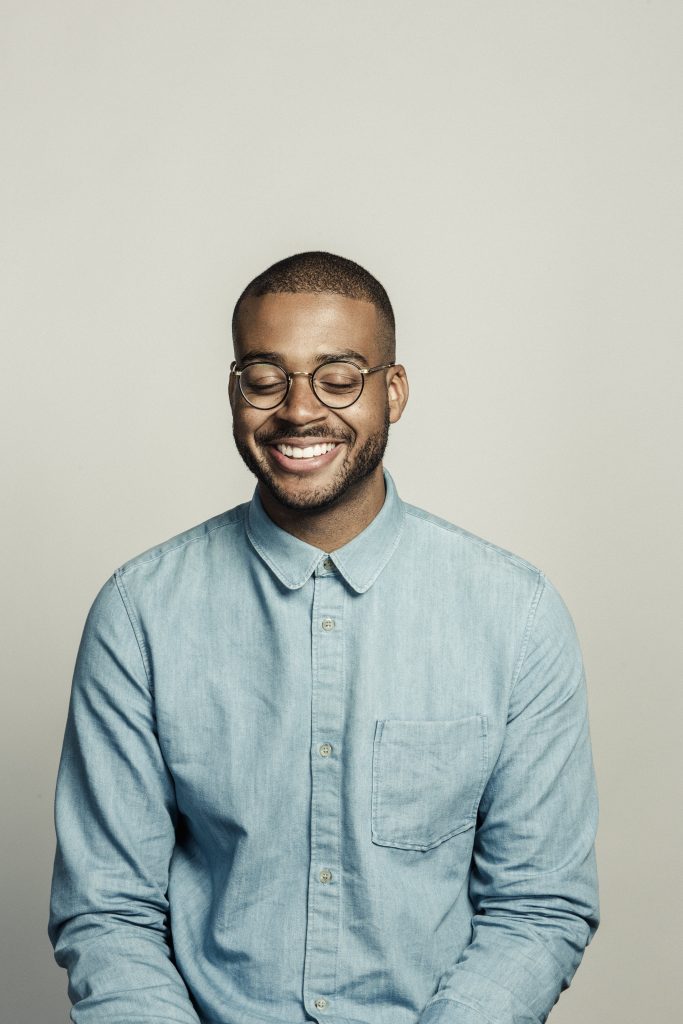 Reel Change: Kris Bowers
The New Era of Film Music
Walt Disney Concert Hall
Saturday, November 20, at 8PM
Los Angeles Philharmonic
Anthony Parnther, conductor
Andrew Bain, horn, John Cecil Bessell Chair
Kris Bowers, composer, curator
Emmy Award-winning composer and jazz pianist Kris Bowers has been celebrated for his score to films and shows like Green Book, King Richard, and Bridgerton. This Reel Change program explores Bowers' musical voice with selections from his career performed with original short films created especially for this concert, as well as music from genre-straddling composers—like Owen Pallett and Ryuichi Sakamoto—whose fluidity has inspired his approach. Plus, LA Phil Principal Horn Andrew Bain performs the world premiere of Bowers' new concerto.
Go here for the evening's full program.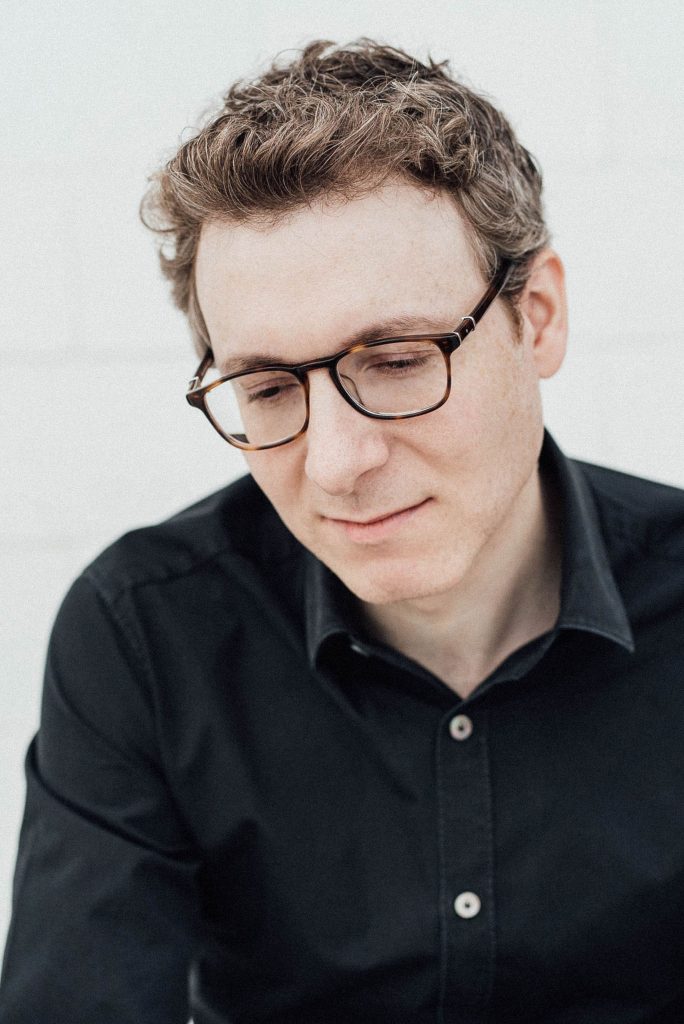 Reel Change: Nicholas Britell
The New Era of Film Music
Walt Disney Concert Hall
Sunday, November 21, at 2PM
Los Angeles Philharmonic
Hugh Brunt, conductor
Nicholas Britell, composer, curator
Composer Nicholas Britell is a two-time Academy Award nominee and an Emmy winner who has been lauded for his collaborations with Barry Jenkins (Moonlight, If Beale Street Could Talk, The Underground Railroad) and Adam McKay (The Big Short, Vice, Succession). Britell curates an evening showcasing some of today's most innovative composers and scores. Featuring works by Mica Levi, Terence Blanchard, Jonny Greenwood, Kathryn Bostic, and Britell himself, this evening will be a unique celebration of their works in live performance. A special bonus will be the first live performance of selections from Britell's new score to Adam McKay's upcoming Netflix comedy Don't Look Up.
Go here for the evening's full program.
Before the Performance:
In 2020, New Music USA announced the launch of Reel Change: The Fund for Diversity in Film Scoring. Responding to the fact that the vast majority of films are scored by white men, Reel Change is a five-year grants and mentorship program for composers of diverse backgrounds who have been marginalized in film composition.

Join Reel Change Advisory Board member Kris Bowers and Reel Change grantee Sultana Isham in a conversation about their approaches to the art form, experiences in the industry, and the unconventional pathways that led them to film composition. Part of the LA Phil's Upbeat Live pre-concert lecture series, this event will take place in BP Hall of Walt Disney Concert Hall at 7pm. The event is free to ticket holders.
Traffic Alert:
Hope Street will be closed to all traffic between 2nd St and 1st St from Friday, November 19 at 6am through Monday, November 22 at 5am.
Access to the 2nd Street WDCH garage entrance will be maintained. Cars will need to approach from Grand Avenue.
The Lower Grand Avenue garage entrance will not be impacted.
The WDCH Founders garage entrance on Hope Street will only be available for egress during this timeframe.
Founders and valet parking on Hope Street will not be available during this timeframe for the concerts on November 19, 20, 21.