Spielberg and Company Deliver a Tumultuous Tale for Our Times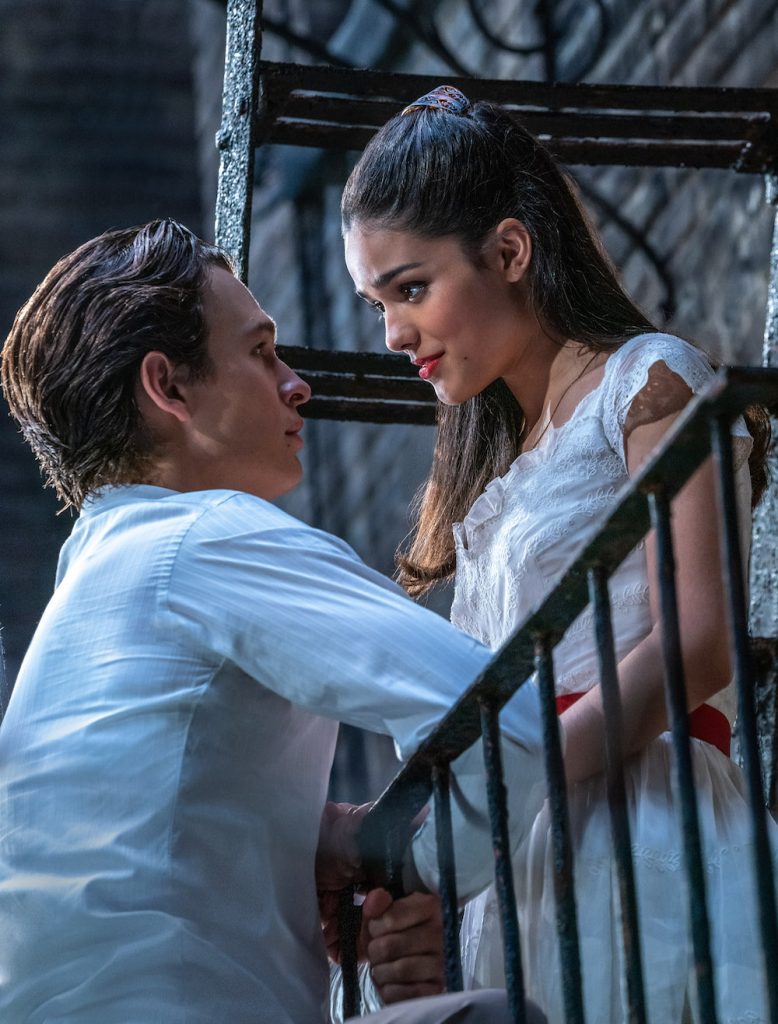 Some films are made to be appreciated within the panorama of a movie theater. Steven Spielberg's brilliant rendering of West Side Story is among them.
From the opening shot you know this will be a different kind of ride, as cinematographer-of-note Janusz Kaminski's camera pans from above over a desolate dystopian landscape. It's the first of many arresting visuals that, along with Tony Kushner's updated and politically sensitive screenplay, adds breadth and depth to this quintessential classic, one that tragically illuminates how tribalism and hate destroy the best human beings have to offer.
While dystopic images frame many of the scenes, they're interspersed with others warmer and more vibrant. The road to the film's heartbreaking catharsis is lined with lilting vocals, fabulous costumes (Paul Tazewell), joyous dance (choreographer Justin Peck) and terrific acting across the board. The knockout performance for me is delivered by Ariana DeBose as Anita, the sensual and intuitively-wise lover of the leader of the Sharks, Bernardo (Daniel Alvarez) — a firebrand incensed that his baby sister, Maria (Rachel Zegler), is being courted by a White guy.
That's not to say that every other actor in this film isn't dynamite as well, including the supporting ensemble, who dance their hearts out.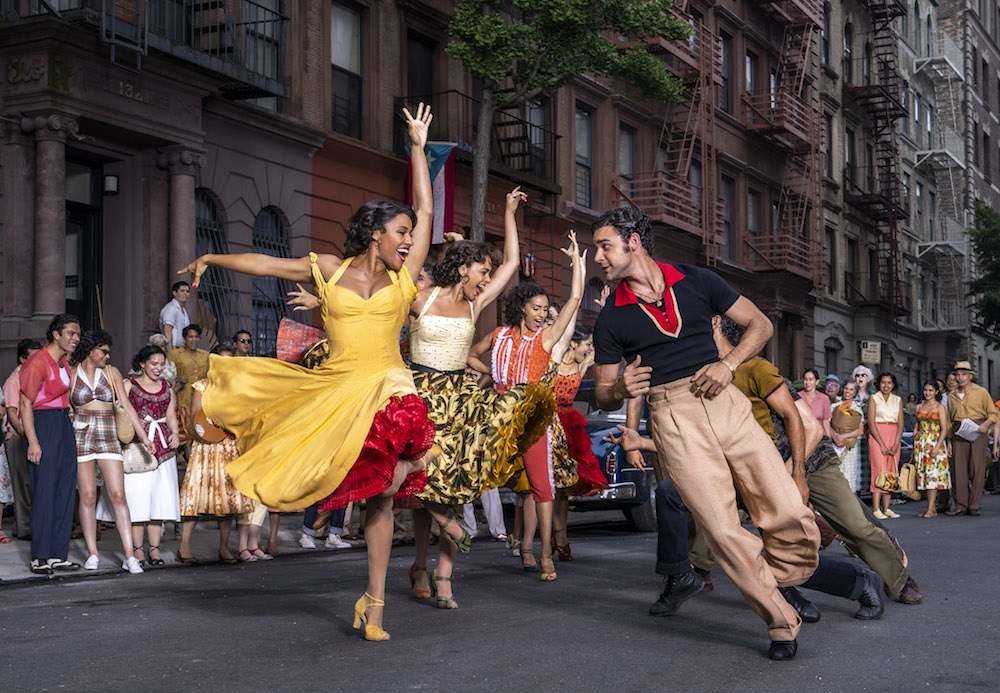 In Spielberg and Kushner's version of West Side Story, Bernardo isn't just a clueless gangbanger; he's a smart man whose pride and anger is respectively rooted in love for his native land and the disrespect that he, a person of color, endures every day. Early on we see the Jets, carrying cans of paint, stride to a wall embellished with the traditional flag of Puerto Rico (the one which flew prior to U.S. colonization in 1898), then proceed to deface it before they're overtaken by the furious Sharks. The context of the rivalry between these two gangs is clear — as is its relevance to events today.
If there's any one factor that lifts this 2021 update above the original, it's the absence of White actors playing persons of color and the noxious brownface makeup they wore. (Try streaming the original and see if you don't react!) Even Rita Moreno, an actress of Puerto Rican extraction who played Anita in the original, was made to wear brownface to appear darker. In 2021, there's none of this nonsense; all the Puerto Rican roles are played by actors of Puerto Rican or Latino descent (Zegler is Colombian), and conversations among them are frequently conducted in Spanish.
Moreno appears here in a role crafted for her by Kushner — Valentina, an elderly Puerto Rican woman who married a white man and is now widowed. (She replaces "Doc" in the original.) Valentina is Tony's (Ansel Elgort) employer, who roots for him all the way in his choice to leave the Jets to pursue a better life. It's she alone who's able to rescue DeBose's Anita from gang rape, shaming the Sharks by the sheer force of her personhood. Valentina knows what it's like to straddle two worlds, and grieves the violence that tears her community apart. It's she who sings the heartbreaking "Somewhere," whose chords, reprised, underscore the heartbreak at the end (although to be honest I missed having it sung by Tony to Maria in that desperate moment when they sense that all is lost).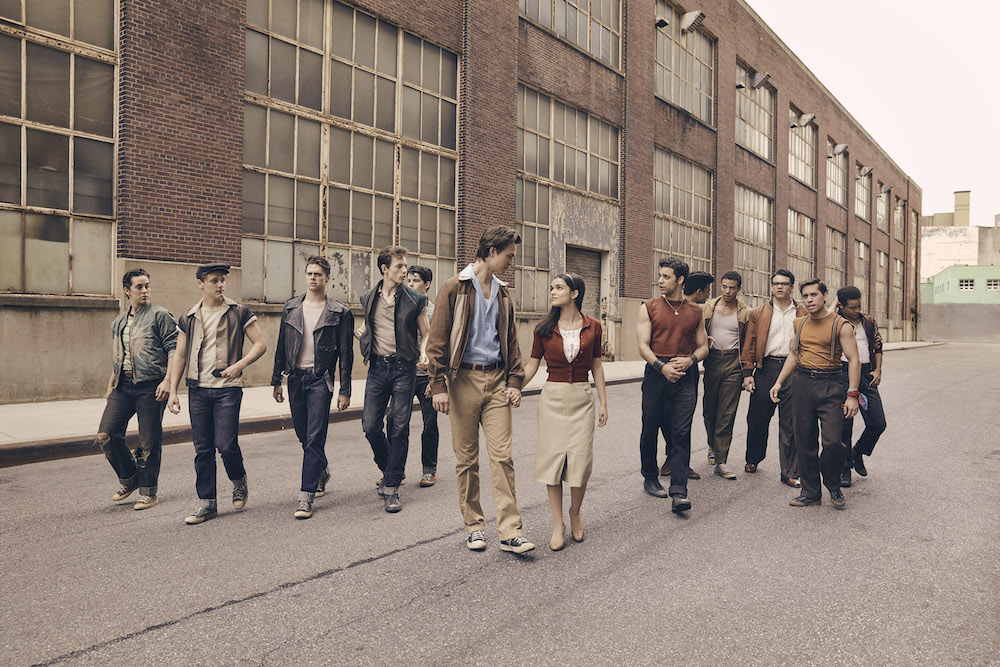 Which brings me to these lovers and their story. It's not easy to portray young love in a commercial vehicle and avoid the trite, but Spielberg and the actors accomplish this beautifully. When Tony dances through the streets after meeting Maria, it's a moment of pure truth. That second when they first glimpse each other across the room, their first awkward exchange, and all the subsequent moments when the forever bond is mutually and silently acknowledged are the stuff of classic art. It's filmmaking at its best.
West Side Story is now playing at the El Capitan Theatre, 6838 Hollywood Blvd.; through January 2, 2022.
Tickets are now on sale at www.elcapitantickets.com and at https://www.fandango.com/el-capitan-theatre-aacon/theater-page.
All seats for this engagement are reserved:
$28 VIP (includes Hat, Tote, 64oz popcorn)
$17 Adult,
$14 Child (3-11)/Senior(60+).