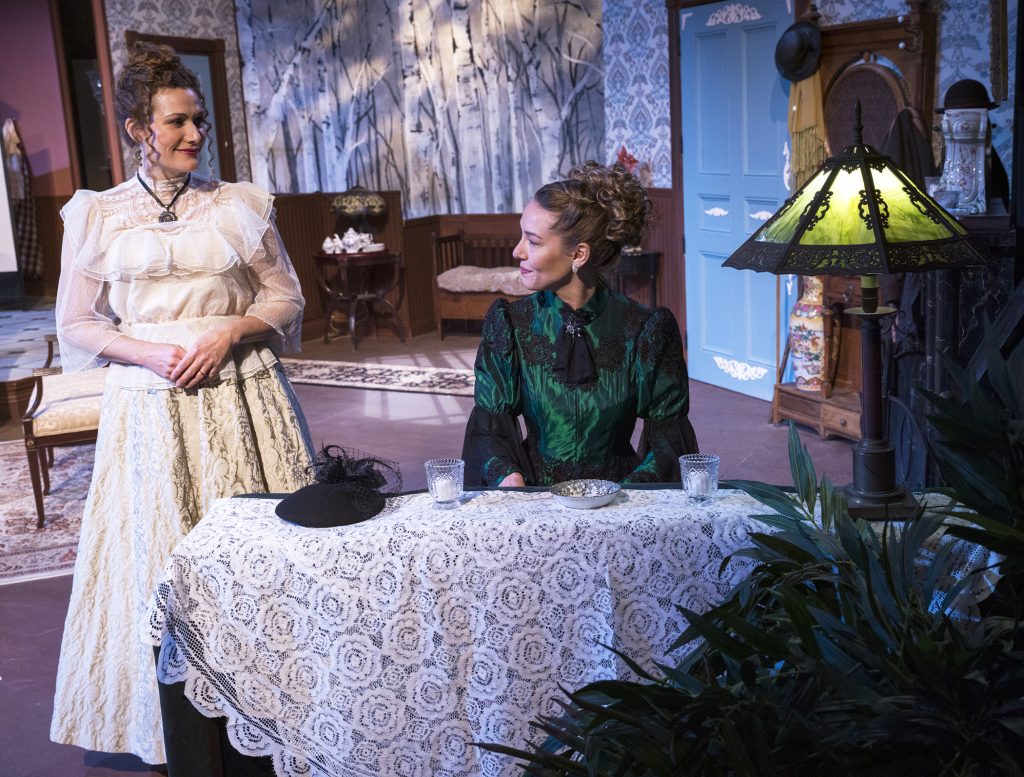 When I told people I was going to see a new production of Sarah's Ruhl's play, In the Next Room, I received a series of blank stares, but when I included its subtitle, or the vibrator play, I saw instant comprehension. Sex gets people's attention. Thus it has always been, but when Ruhl wrote a play about vibrators it wasn't just a gimmick, but in fact a character study set during a period of great societal change. There's a reason it was a Pulitzer Prize finalist in 2010. The revival production by Open Fist Theatre Company boasts an excellent cast and strong production design and is only kept from complete greatness by somewhat languorous pacing.
In 1880s America, electricity is still a new phenomenon. Indoor lights are looked on with distrust and mild fear of electrocution. And yet the male fear of female "hysteria" is such that men such as Dr. Givings (Spencer Cantrell) use the dreaded current to administer treatment to women such as Sabrina Daldry (Stephanie Crothers) via the just-invented vibrator. The "paroxysms" this treatment engenders are surprisingly popular, leading even men such as artist Leo Irving (Bryan Bertone) to try it out. The only person left out of this medical miracle is Givings' wife, Catherine (Dionna Veremis), who very much wants to know what goes on in the next room, the locked doctor's office.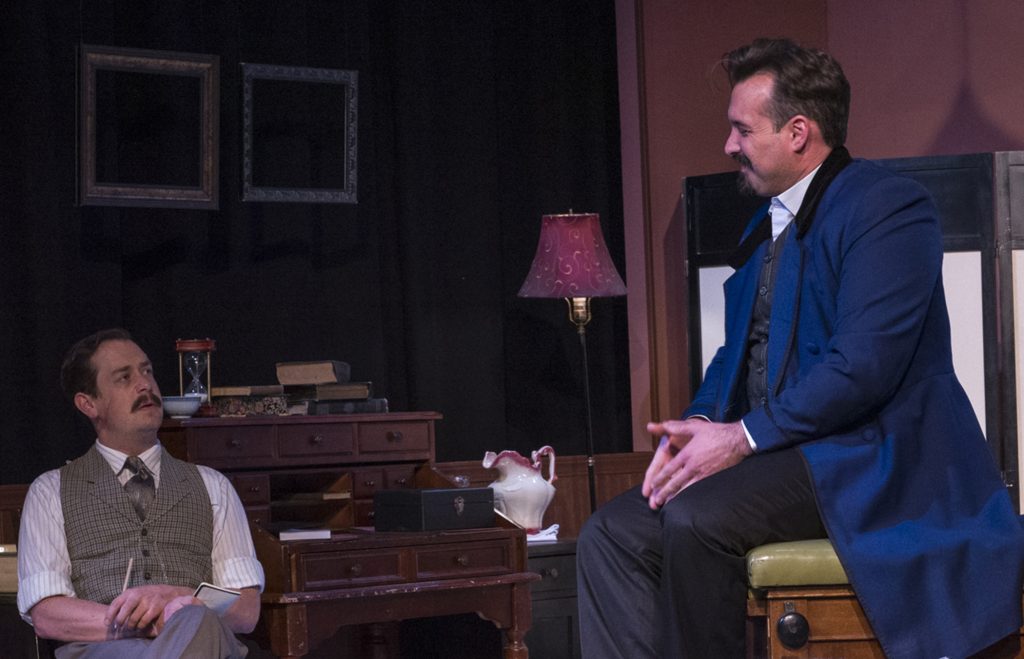 Cantrell gives an expert comedic performance as Givings, a character always trying to appear professional but whose quick expressions of annoyance or alarm give him away. Veremis is very sympathetic as the frustrated Catherine, stifled both by her marriage and the time in which she lives. Crothers is convincing as the unhappy Sabrina, discovering new sensations and romantic feelings in Givings' office. Finally, Bertone steals the show as bohemian Leo, quite funny as he rhapsodizes about the purity of art while continuing to be rather self-serving.
Director Lane Allison serves the play well in that the performances she gets from her cast are detailed and three-dimensional, and all the themes in Ruhl's writing are illuminated clearly. Jan Munroe's set is handsome and effective, and Mylette Nora's costumes are impressively lush. Ruhl's writing is smart and entertaining, if perhaps more effective at the more amusing aspects of the show than the tragic ones. Overall this is a very fine production, except that Allison has seemingly paced it to lengthen the scenes for dramatic effect, which drags the runtime out to three hours, which feels too long for this play.
In the Next Room, or the vibrator play, presented by Open Fist Theatre Company, plays at Atwater Village Theatre through April 23rd, 2022. Tickets are available at www.openfist.org.