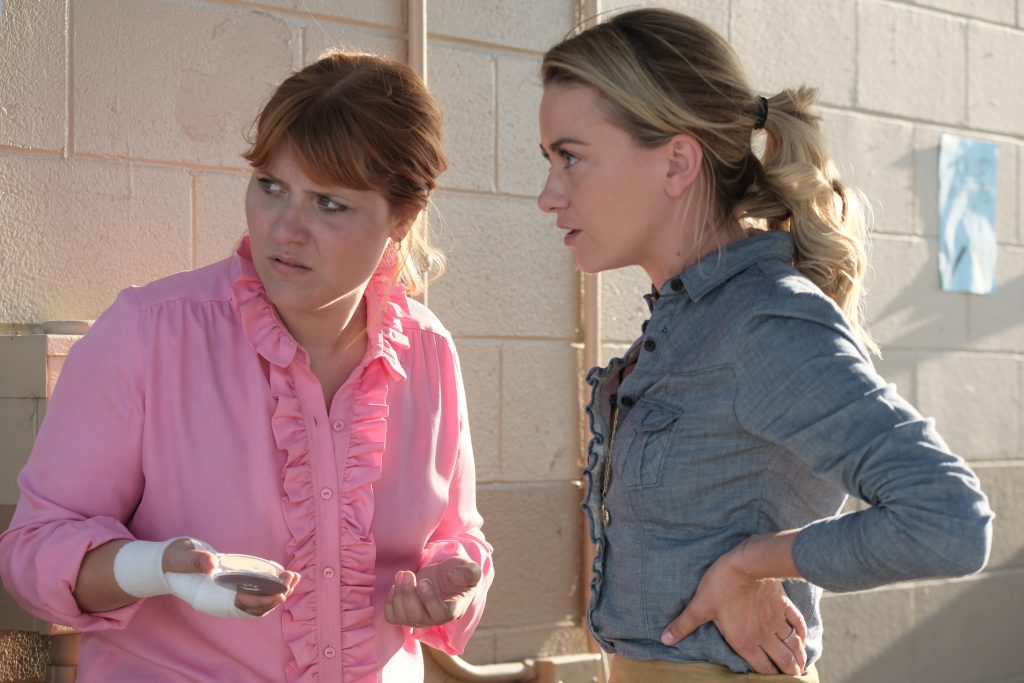 In a divisive political landscape, THE HATER unifies us with sharp comedy, absurd satire and lots of heart.
The new comedy film THE HATER is Joey Ally's debut as writer, director and star.
From the press release: THE HATER centers on Dorothy (played by Joey Ally), a liberal environmentalist speechwriter on a U.S. Senate campaign, who loses her job for a protest gone wrong. She returns home to a small conservative Texas town, where she discovers her Republican childhood bully is running for state legislature.
Under a constitutional loophole, she goes undercover to run as a Republican herself.
At the helm of this political romp is the aforementioned writer-director-star, Joey Ally, whose previous short films also included social commentary. A prime example is Joy Joy Nails, which shed light on oppressive working conditions in nail salons. According to Ally's bio, before she found film Ally recalls how she was the founder and only member of her high school's rainforest club, performing in pageants as a child. Perfectly on brand, her on-stage pageant introduction ended with, "You can save the animals, and the children, but no one is truly safe until we save the rainforest."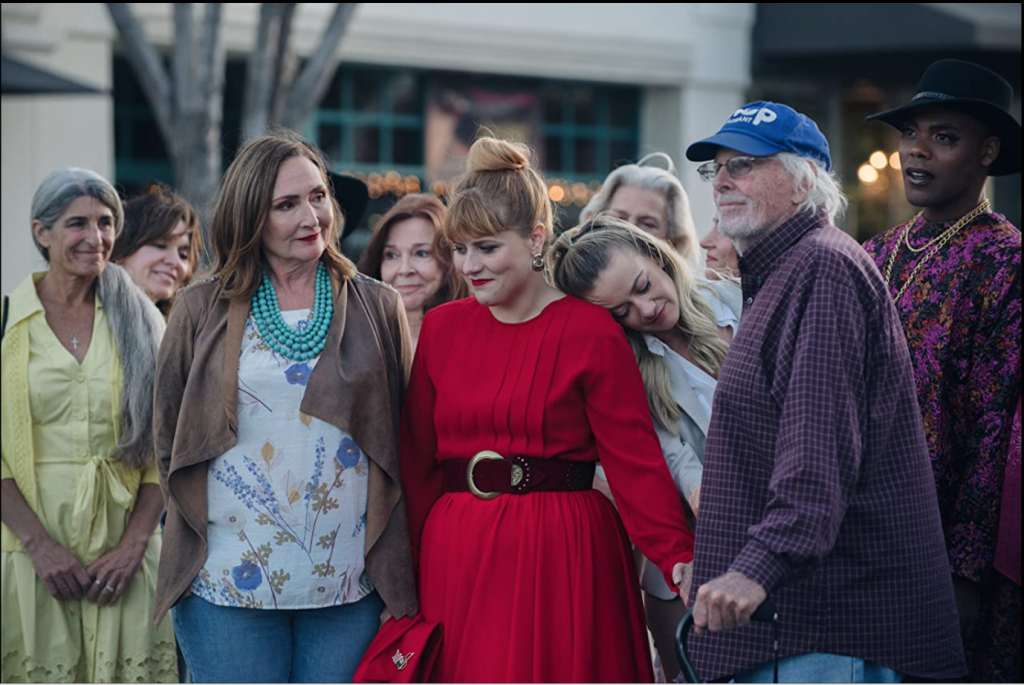 While THE HATER is fueled by Ally's bleeding desire for a better world, she follows clearly in the footsteps of iconic actress and writer Carrie Fisher: "Take your broken heart and make it into art." In THE HATER, Ally does just that – and makes it funny! It's as if Leslie Knope was remixed into an angry, bitter Millennial, and driven to politics by utter terror, rather than by a love of government. THE HATER has all the fun of the TV hit show Parks and Recreation, paired with the depth and bold artistic choices of an independent film.
Dorothy is accompanied on her campaign trail by a stellar supporting ensemble cast, who weave together a tapestry of a small Texas community as comical as it is heart-felt. The cast includes Dorothy's estranged crotchety grandfather played by Bruce Dern (Nebraska, The Hateful Eight), her childhood-frenemy-turned-campaign-manager played by Meredith Hagner (Search Party, Palm Springs), and her fashionista BFF played by D'Angelo Lacy (aka musical artist Black Gatsby). Dorothy is supported on her journey by her friends as she eventually learns that 'good vs. evil' isn't always as simple as 'blue vs. red.'
When you watch THE HATER, you'll laugh at some incredible physical comedy, the absurdity of modern small-town politics, and the extreme of Dorothy's most passionate outbursts. But you'll also cry as Dorothy gets to the root of her 'hate,' and finds a way to more productively channel her passion to protect the common good. Because in the end, THE HATER is about coming home to love. The very reason why we fight for change, the reason why we make any art at all. Plus, the music is great.
THE HATER—you had me at Evanescence.
After a bi-coastal theatrical release by Vertical Entertainment, THE HATER is now available for rent or purchase on various platforms: Comcast Xfinity, Spectrum, DirecTV, Cablevision, AT&T, Verizon, iTunes, Apple TV, Google Play, Microsoft and VUDU (Fandango).
Watch THE HATER trailer here: https://www.youtube.com/watch?v=ooLC1YmaG8o