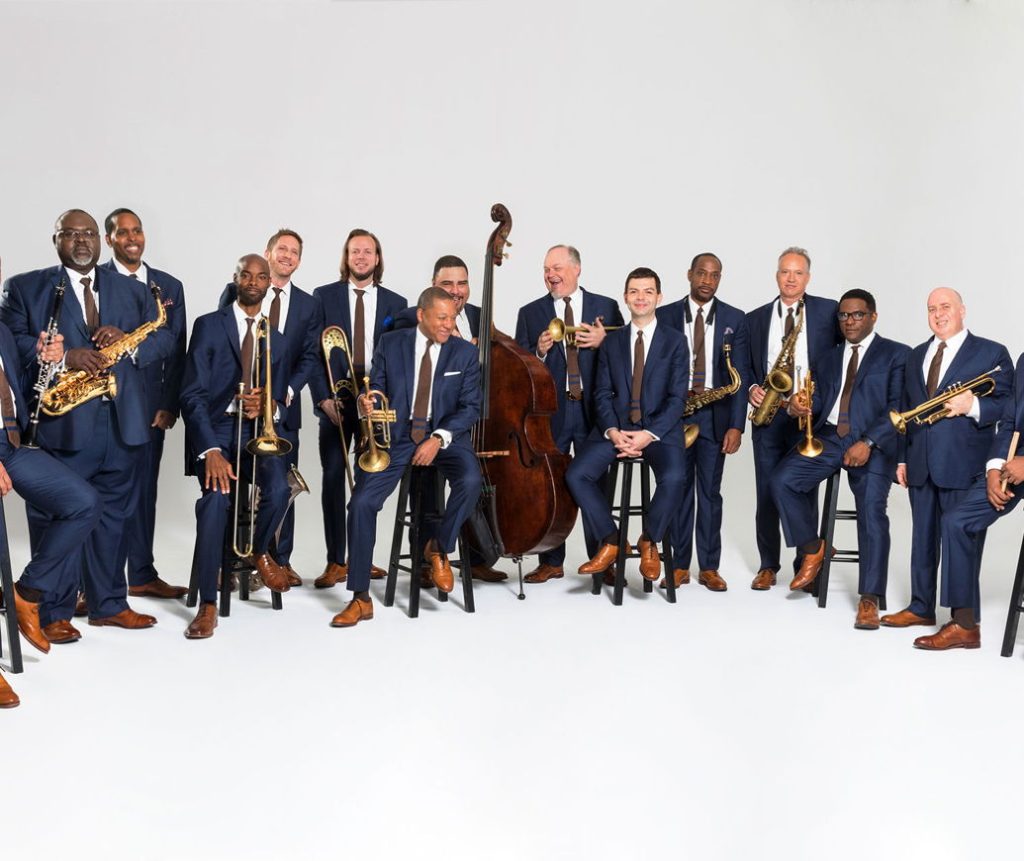 Wynton Marsalis—the acclaimed performer, composer, educator, bandleader, and nine-time Grammy winner—strides across all genres to create a body of work that places him among the world's most influential and important artists. Currently Artistic Director of Jazz at Lincoln Center, Wynton Marsalis leads one of jazz's sharpest and most versatile ensembles, the Lincoln Center Orchestra. The Manhattan Transfer will open the concert, coming to the Hollywood Bowl on Wednesday, September 7, 2022.
The Lincoln Center Orchestra is a superb jazz outfit who can play everything from Duke Ellington to Thelonious Monk to Chick Corea and beyond. Together they've harnessed the best sensibilities of jazz—of freedom, interplay, and connectedness, as well as its greatest compositions—and together have performed seemingly everywhere, extending the lineage of what began at New Orleans' Congo Square over 100 years ago to stages all around the world.
Collectively ten-time GRAMMY® Award-winning vocal group The Manhattan Transfer celebrates its 50th anniversary with a new studio album, aptly titled Fifty, which is set for release on September 23 digitally and October 21 on CD, via Craft Recordings. The group have announced they will embark on their final worldwide tour with the new album available for pre-order HERE.
Today, the quartet features Alan Paul, Janis Siegel, Cheryl Bentyne as well as Trist Curless, who became a member of the group in 2014, following the death of Tim Hauser. Now, with Fifty, the group proudly honors the musical legacy that Hauser left behind, while celebrating their incredible artistic journey—one that includes 19 singles, 29 albums, 10 GRAMMY® Awards collectively for the group and its members, 20 GRAMMY® nominations and an induction into the Vocal Group Hall of Fame. Along the way, they've had music featured widely in major films and television shows, while they have collaborated with some of the biggest names in the jazz and pop worlds.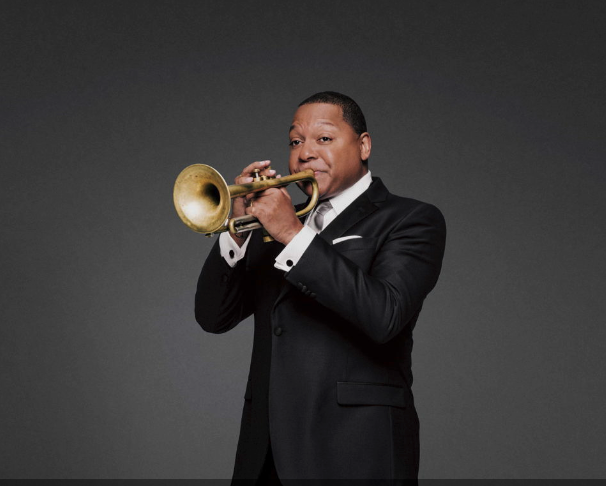 Jazz at Lincoln Center Orchestra with Wynton Marsalis, also
The Manhattan Transfer
Wednesday, September 7, 2022 – 8:00PM
A dynamic night with jazz's standard-bearers.
Artists:
HOLLYWOOD BOWL
2301 N Highland Avenue,
Los Angeles, CA 90068
TICKETS: Tickets for the Hollywood Bowl 2022 summer season are available now here or via credit card phone order at 323.850.2000.
From the press release:
The mission of Jazz at Lincoln Center is to entertain, enrich and expand a global community for Jazz through performance, education and advocacy. With the world-renowned Jazz at Lincoln Center Orchestra and guest artists spanning genres and generations, Jazz at Lincoln Center produces thousands of performance, education, and broadcast events each season in its home in New York City (Frederick P. Rose Hall, "The House of Swing") and around the world, for people of all ages. Jazz at Lincoln Center is led by Chairman Robert J. Appel, Managing and Artistic Director Wynton Marsalis, and Executive Director Greg Scholl.
The Jazz at Lincoln Center Orchestra (JLCO), comprising 15 of the finest jazz soloists and ensemble players today, has been the Jazz at Lincoln Center resident orchestra since 1988. Featured in all aspects of Jazz at Lincoln Center's programming, this remarkably versatile orchestra performs and leads educational events in New York, across the U.S. and around the globe; in concert halls; dance venues; jazz clubs; public parks; and with symphony orchestras; ballet troupes; local students; and an ever-expanding roster of guest artists.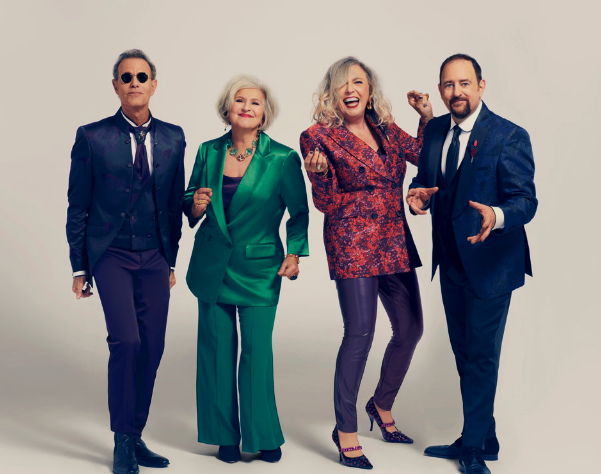 From the press release:
The Manhattan Transfer have achieved an incomparable career of pop and jazz hits, a legacy that defines the group as it celebrates its 50th anniversary. The legendary quartet has won 10 Grammy® Awards out of 20 nominations and has been inducted into the Vocal Group Hall of Fame.
In 1981, they became the first group ever to win Grammys in both Pop and Jazz categories in the same year – Best Pop Performance by a Duo or Group with Vocal for "Boy From New York City" and Best Jazz Performance for Duo or Group for "Until I Met You (Corner Pocket)." The dozen Grammy nominations they received for their Vocalese album in 1985 were second only to Michael Jackson's Thriller as the most nominated album in one year.
Their dynamic performances and sense of style have led them to become one of the most iconic music groups in the world. With their enduring creativity, energy, and joy in their music, the group has joined the pantheon of the entertainment industry.
Recognized for their unique sound, The Manhattan Transfer have also recorded with an impressive array of artists, including Tony Bennett, Bette Midler, Smokey Robinson, Laura Nyro, Phil Collins, B.B. King, Chaka Khan, James Taylor, and Frankie Valli.
The group was born when Tim Hauser was paying his bills as a New York City cab driver. He aspired to form a vocal harmony quartet that could authentically embrace a variety of musical styles and still create something unique in American popular music. In his taxi he met the next members of the group – Laurel Massé and Janis Siegel. Alan Paul, who was appearing in the Broadway cast of Grease at the time, was recommended as an additional male voice. The four of them became The Manhattan Transfer on October 1st, 1972.
Soon after their inception, the group began performing regularly throughout New York City – at underground clubs including Trude Heller's, the Mercer Arts Center, Max's Kansas City, Club 82, and other cabaret venues. Quickly, they were the number one live attraction in Manhattan. They were signed to Atlantic Records and released their self-titled debut album in 1975. The second single from that album, a cover of the gospel classic "Operator," gave the group its first national hit. More hits, like "The Boy From New York City," "Twilight Zone/Twilight Tone," followed. The vocal remake of the jazz classic "Birdland" became the group's anthem and earned them their first two Grammy Awards.
Cheryl Bentyne joined The Manhattan Transfer in 1979, replacing Laurel. Trist Curless became a member of the group in 2014. Together, Janis, Alan, Cheryl, and Trist have remained true to the integrity and artistry left to them by founding member Tim Hauser, who passed away in 2014.
The group have released 19 singles and 29 albums over their incredible career and their music has been widely featured in major films and television shows. Their 50th-anniversary celebration will see the release of a new album.
With sold-out world tours and record sales in the millions, The Manhattan Transfer continue to bring unique and extraordinary melodic and jazz-infused vocals to new and established audiences, spanning generations.