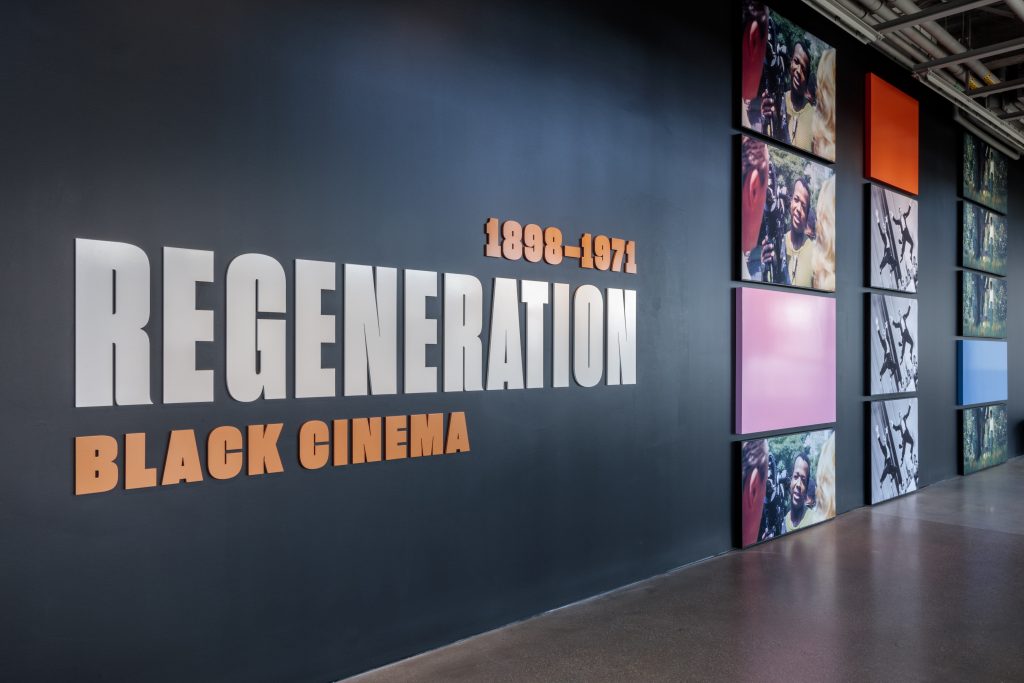 It's a long obscured fact that African Americans have always been participating – and present – in creating cinema since its late 1800s birth. Too often marginalized and neglected, these contributions finally have been given a thoughtfully conceptualized historical presentation.
More than five years in the planning—the Regeneration: Black Cinema, 1898-1971 exhibition is now open at the Academy Museum. This broad-scope and ambitious exhibition will remain on view through July 16, 2023.
Regeneration: Black Cinema 1898–1971 explores the visual culture of Black cinema in its diverse expressions, from the birth of cinema to the years following the civil rights movement. Regeneration highlights the work of African American filmmakers and creates dialogues with visual artists while simultaneously expanding discussions surrounding US film history. 
An in-depth look at Black participation and influence in American filmmaking, from the early days of movie-making in the late 19th century to the civil rights movements of the 1960s and their aftermath into the early '70s, the exhibition is complemented by Regeneration: An Introduction, a film series that highlights the groundbreaking pioneers and films explored in the galleries.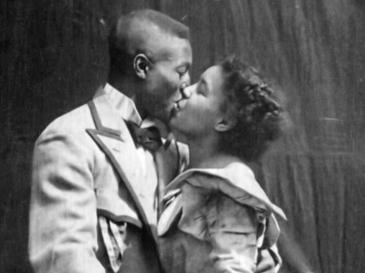 The seven-room exhibition begins in a dramatic way. As you enter the first room, entitled Introduction, you are faced with a massive screen. Projected is a loop of an early silent short film entitled Something Good – Negro Kiss . This is a delightful short film from 1898 of a couple playfully kissing and holding hands. It is believed to depict the earliest on-screen kiss involving African American people, and is remarkable for departing from the prevalent and purely stereotypical presentation of racist caricatures in popular culture at the time it was made. A very early Selig film, it was considered lost until its rediscovery in 2017, when it was then added to the American National Film Registry in 2018. Discovered and restored by USC archivist Dino Everett, it was properly identified by University of Chicago scholar Allyson Field. The performers in the bashful and sweet movie are Saint Suttle and Gertie Brown.
Each of the seven rooms is devoted to facets of the contributions and focus of filmmakers, from the Early Cinema, 1896–1915, through to an examination of early 20th Century Race Films. The fourth room is devoted to Music and Film, while the fifth focusses on Stars & Icons. The final two rooms chart the Freedom Movements and Agency of the Civil Rights movements and the corresponding work of filmmakers active during this period, such as Madeline Anderson, Robert L. Goodwin, William Greaves, Gordon Parks, and Melvin Van Peebles—whose films provided the spark for a new era that began around 1971.
The people behind the exhibition:
Regeneration: Black Cinema 1898–1971 is co-organized and co-curated by Doris Berger (Vice President of Curatorial Affairs, Academy Museum) and Rhea L. Combs (Director of Curatorial Affairs, National Portrait Gallery), with the Academy Museum's J. Raúl Guzmán, Assistant Curator as well as Manouchka Kelly Labouba and Emily Rauber-Rodriguez, Research Assistants.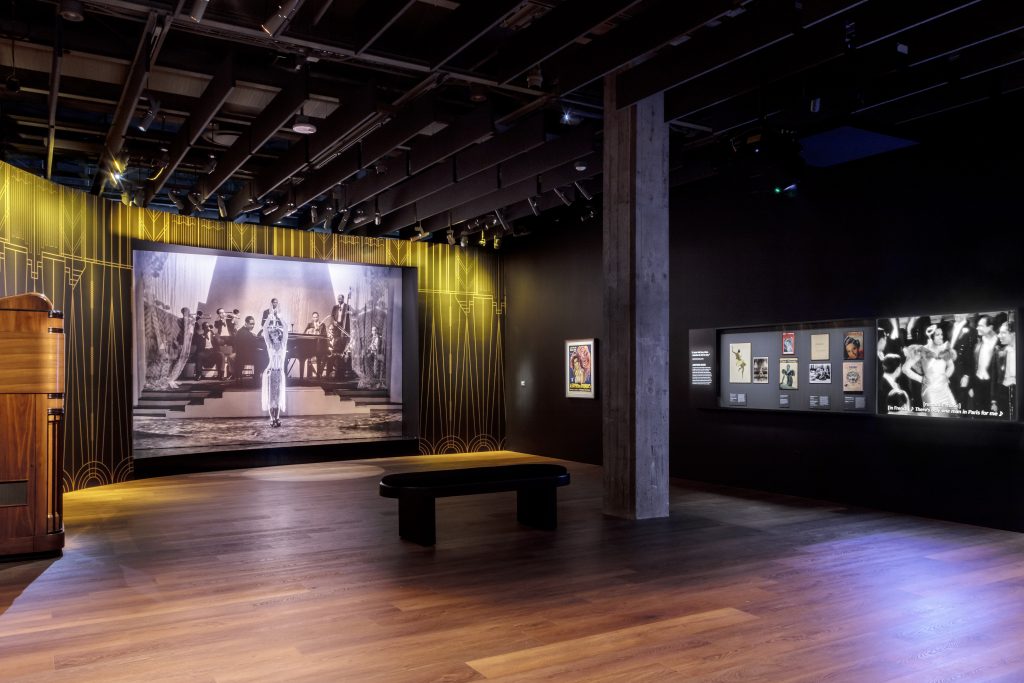 Visiting the Academy Museum of Motion Pictures:
Timed entry to the Academy Museum must be reserved online in advance. General admission tickets grant access to the museum's galleries. Get tickets.
General admission tickets are $25 for adults, $19 for seniors (age 62+), $15 for college students, and free for children (age 17-) and Members.
A ticket will be required to visit the Academy Museum's exhibitions: Stories of Cinema, The Path to Cinema: Highlights from the Richard Balzer Collection, and Backdrop: An Invisible Art. The Oscars® Experience requires a special ticket, as do programs and screenings. A ticket is not required to visit the Academy Museum Store or Fanny's restaurant and café.
For Frequently Asked Questions about ticketing, please see Ticketing and Visit Information.
Join their newsletter to get a closer look at all the amazing things happening at the museum. It is our way of making sure you don't miss important news, dates, screenings, programs, and more.