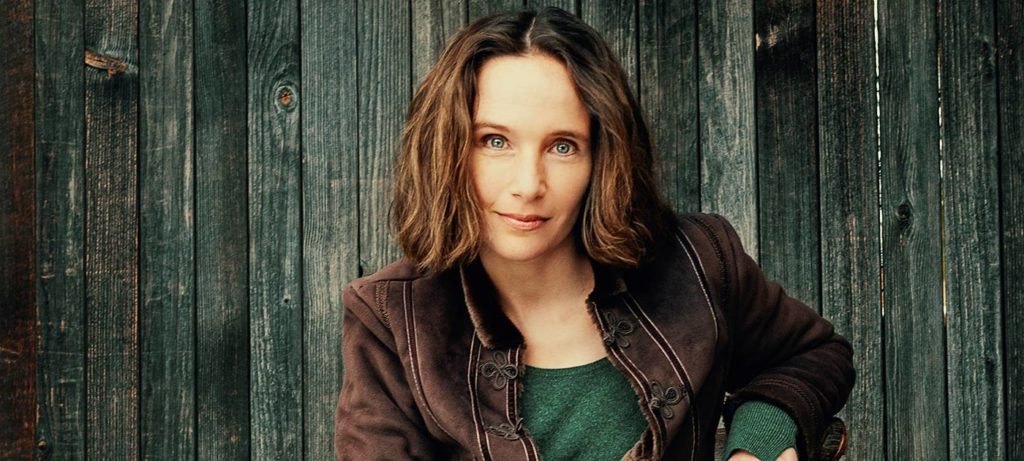 French pianist Hélène Grimaud celebrates contemporary Ukrainian composer Valentyn Silvestrov, pairing his music with none other than Wolfgang Amadeus Mozart. The restless and revered pianist has dominated classical music for three decades, not only with her dazzling performances, but for her many other passions as well, including wildlife conservation and the wolf sanctuary she founded.
She will join forces with Soraya favorite Christopher Rountree and his ensemble Wild Up for this one-of-a-kind musical pairing. Beginning with Mozart's dark and stormy Piano Concerto in D Minor, the concert transitions into Silvestrov's The Messenger that offers both a response to, and an echo of Mozart's music. Grimaud will also perform Silvestrov's Two Dialogues with Postscript with its echoes of both Schubert and Wagner.
Hélène Grimaud plays Silvestrov and Mozart with Wild Up
Thursday, January 26, 2023 at 8pm
Great Hall
Program:
Mozart, Piano concerto in D minor
Silvestrov, Two Dialogues with postscript
Silvestrov, The Messenger
Part of the Premium Classical Series.: tickets are $49-$109.00
Younes and Soraya Nazarian Center for the Performing Arts (The Soraya)

18111 Nordhoff Street, Northridge, CA 91330.
For more information and to purchase tickets, please visit TheSoraya.org,
or simply call the Box Office at (818) 677-3000.
About The Soraya:
Located on the vibrant and diverse campus of California State University in the heart of Los
Angeles' San Fernando Valley, The Soraya continues its vigorous commitment to innovating,
exceling, and amplifying access by offering a wide variety of performances that reflect LA's
many distinctive communities and featuring new and original work from the Los Angeles region as well as artists from around the world.