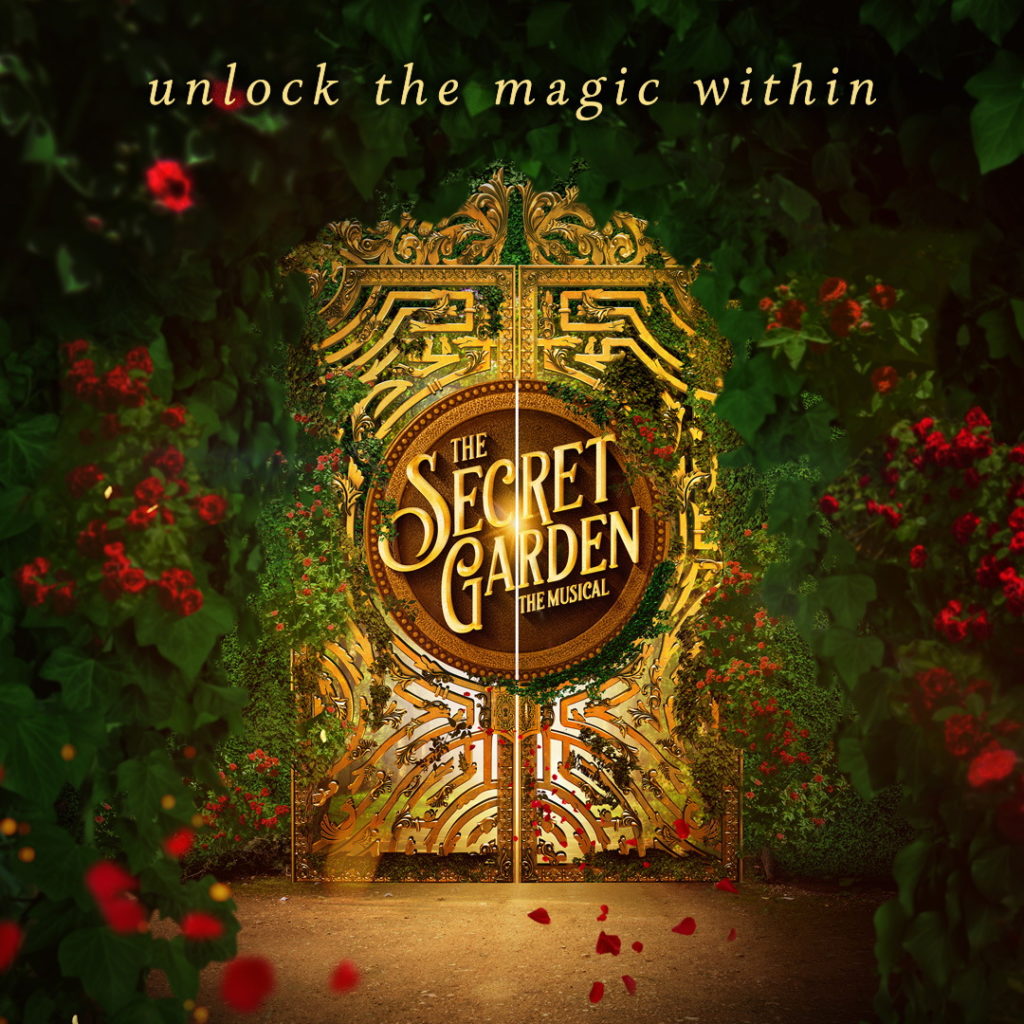 From the press release:
To celebrate the vibrancy and diversity of Los Angeles, nurture lifelong learning and human connection, and connect audiences with artists that are working at the highest levels of their own experience and craft, Center Theatre Group will host a variety of events tied to the new and revisited production of the hauntingly beautiful musical "The Secret Garden" now playing at Center Theatre Group / Ahmanson Theatre through March 26, 2023 with an opening scheduled for February 26, 2023. 
The community events include (in date order):
Girl Scout Day – 2 p.m., February 25, 2023
Girl Scouts troops are invited to attend a unique event which will include custom patches and then a post-show Q&A session with "The Secret Garden" onstage just for the scout groups. This will be the first time in more than five years that troops will join Center Theatre Group's audiences again. Groups received a special $25 or $39 ticket rate.
American Express Card Member Performance – Lucy Simon Musical Tribute – March 2, 2023
As American Express is the official card of Center Theatre Group, card members have access to exclusive offers including Card Member Performance opportunities. This post-show event, Celebrating the Music of Lucy Simon, is hosted by Sierra Boggess and other members of the cast of "The Secret Garden." The event will weave stories, showtunes, and popular songs including "Winkin, Blikin and Nod" ("Meet the Simon Sisters"), "Father to Son" ("Stolen Time Album"), "Now" ("Dr. Zhivago"), and "Lily's Eyes" ("The Secret Garden") into an unforgettable evening celebrating the musical legacy of Lucy Simon as a multi-talented trailblazer on Broadway and Grammy Award-winning composer. For more information about American Express offerings, visit CenterTheatreGroup.org/Amex.
Backstage Club – March 11, 2023
The Backstage Club memberships are intended for students aged 13-18 and start at $78 for three shows or $104 for all four shows with special behind-the-scenes perks and access to the cast and other activities on select performances. For "The Secret Garden," students will get the opportunity to have a post-show discussion with members of the revival cast.
ACCESS Performance – 2 p.m., March 25, 2023
Center Theatre Group's ACCESS program is committed to accessibility for all audiences. CTG offers a number of services to accommodate persons requiring mobility, vision, and hearing access. One Saturday matinee for every mainstage Center Theatre Group production is designated as an ACCESS performance. These performances are designed for patrons who are deaf, hard of hearing, blind, and/or have low vision. ACCESS performances offer American Sign Language interpretation, Open Captioning and Audio Description. For more information on the ACCESS program visit CenterTheatreGroup.org/Access.
"The Secret Garden"
Center Theatre Group / Ahmanson Theatre
135 N. Grand Avenue in Downtown L.A., CA 90012
Book by Marsha Norman
Music by Lucy Simon
Directed and Choreographed by Warren Carlyle
Musical Direction by Rob Berman
"The Secret Garden" blossoms again – reimagined for a new generation by the original creators, Tony® Award and Pulitzer Prize winner Marsha Norman and Grammy Award®-winning composer Lucy Simon, and choreographed by Tony® Award winner Warren Carlyle.
This magical production follows the young, orphaned Mary Lennox as she's sent from her home in India to live with her reclusive uncle on his haunted English country estate. Guided by an exceptionally beautiful score, audiences will be swept away with Mary's unapologetic curiosity
as she is joined with the help of unlikely companions sending her on a thrilling quest to untangle the pieces of her family's past and, most importantly – discover herself.
DATES/TIMES: Opens February 26, and runs through March 26, 2023.
Sunday at 6:30 p.m.; Tuesday through Friday at 8 p.m.; Saturday at
2 p.m. and 8 p.m.
Performances:
Tuesday through Friday at 8 p.m., Saturday at 2 p.m. and 8 p.m.,
Sunday at 1 p.m. and 6:30 p.m. No Monday performances.
TICKET INFO: Ticket Prices: $40 – $155 (Ticket prices are subject to change.)
Tickets are available online here, by calling Audience Services at (213) 972-4400 or in person at the Center Theatre Group Box Office (at the Ahmanson Theatre at The Music Center in Downtown Los Angeles).
Groups: (213) 972-7231. Deaf, hard of hearing and/or have low vision community: For more information, visit CenterTheatreGroup.org/ACCESS.