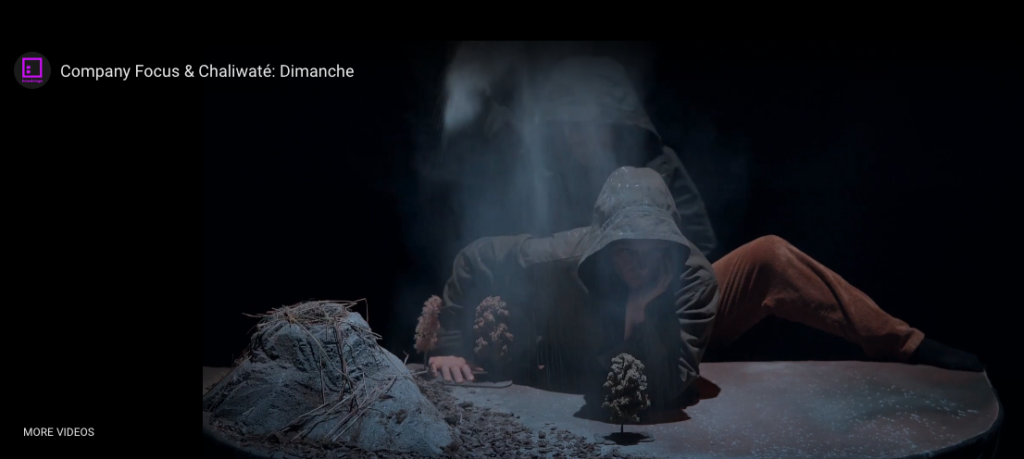 Somewhere in the near future, a family is about to spend their Sunday together as strong winds and torrential rains rage outside. Meanwhile, three filmmakers journey to the edge of the earth to document a variety of animal extinctions before meeting their own apocalyptic fate. Through an ingenious blend of clowning, puppetry, and plain old theatrical magic, Dimanche paints a witty and tender portrait of humanity surprised by the uncontrollable forces of nature.
BroadStage presents Company Focus and Company Chaliwate, two companies from Belgium collaborating on Dimanche in its West Coast Premiere at The Broad Stage for five performances from April 13 to 16, 2023. Tickets starting at $40 are available at broadstage.org or by calling 310.434.3200.
A review of the show will follow the opening!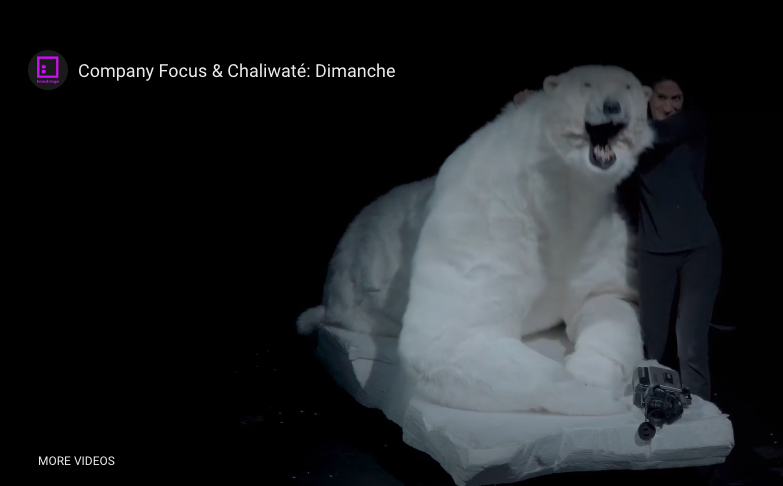 From the press release:
Between fantasy and reality, Dimanche—which means Sunday in French—paints the portrait of a humanity gripped by the chaos of climate change and totally out of step with its time. In it, a family is about to spend the day at home. Life goes on, despite trembling walls, a wind to dehorn the oxen, and a storm outside heating up.
While everything around them changes and collapses, we see the surprising inventiveness of human beings unfold in an attempt to preserve their daily life to the point of absurdity. At the same time, on the roads, traveling the world, a team of animal reporters are preparing a documentary testifying to the life of the last living species on Earth.
Spinning dreamlike fiction and humor with urgent reality, Company Chaliwaté and Focus, have woven together puppetry, clowning, physical theatre, low-fi effects, and video, into a witty and tender portrait of humanity surprised by the uncontrollable.
Dimanche, a work of theatrical magic, employs their skills in physical theater to create what the Greeks call thaûma, or wonder. As the Greek philosophers Plato and Aristotle both claimed, wonder is what causes people to begin to think deeply, or philosophize.
As they developed ideas, the artists observed that people prioritize daily routines and habits over extreme global events and the changes happening around them. They have combined comedy and tragedy to create a surreal story that mirrors the world they observed and invite the audience to question—and even dream together—about their role on Earth.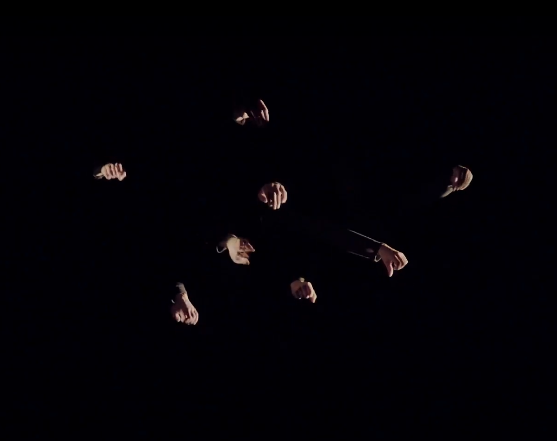 About Dimanche:
For a long time we have closely followed and appreciated the work of our companies and it became clear to us that we had a similar approach. Dimanche is a continuation of our respective research. Since 2016, we have been working meticulously to create a singular, visual and poetic language that draws its source from everyday life, the intimate, the "infra-ordinary", to touch the universal.
In August 2018, Company Chaliwaté & Focus performed Backup, a 30-minute performance at the Edinburgh Festival Fringe; Dimanche is the eighty minute full length version of that show.
Chaliwaté Co. Their artistic work is nourished by many different manners of approaching the mime art to create physical and visual shows. Since they worked on their first show Joséphina in 2009, they have continued to expand and enrich their stage writing and creative process, constantly looking for new perspectives, taking part in workshops and collaborating with other artists from different theatrical genres. They create Îlo in 2011 and then collaborated with Loïc Faure (Jongloic Company) for Jetlag in 2015.

Julie Tenret of Focus studied and trained at l'INSAS (Brussels Drama Institute). She took part in Squattages poétiques by the Company Gare centrale, and created Fragile with Isabelle Darras in 2009, a show with actors, objects and puppets, directed for the stage by Agnès Limbos. Fragile, which has had 350 performances,received an award for its sensitivity, its force and commitment at the Rencontres de Théâtre Jeune Public of Huy in 2009.
Tenret, together with Isabelle Darras, and the Night Shop Théâtre Company and created the show Silence in August 2013. Silence was awarded the Prix de la Ministre de la jeunesse and the Coup de foudre de la presse at the Rencontres de Théâtre Jeune Public of Huy. It has had 370 performances and was presented at the Théâtre des Doms during the 2014 Avignon Festival and awarded the Prix de la Critique Jeune Public in 2015.