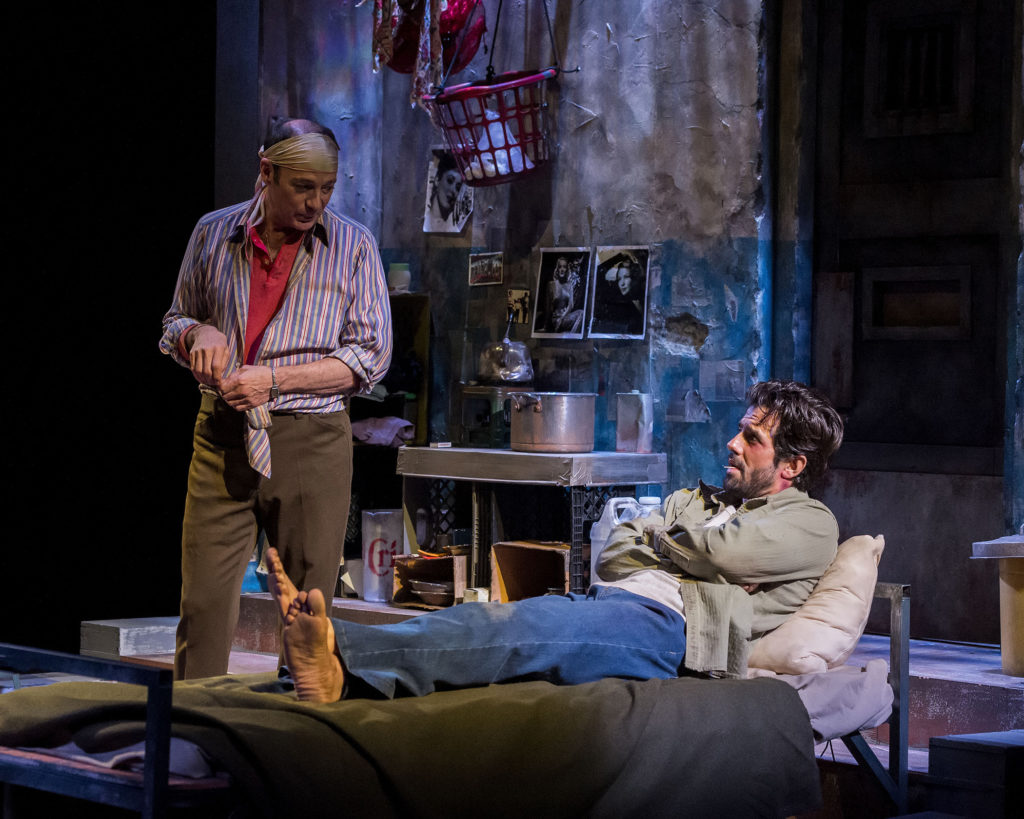 The reasons that a piece of art works in one format but not so well in another are many and varied. In a time in which seemingly everything is being turned into a musical, and every animated film is getting a live action remake, this topic deserves some consideration. To wit, Manuel Puig's Kiss of the Spider Woman is a critically acclaimed novel from 1976, which the author adapted into a stage work in 1983. In 1985, Allan Baker premiered his English translation of the play, the same year that the story was made into an Oscar-winning film starring William Hurt and Raul Julia. And, of course, it was made into a Tony-winning musical in 1993. The current production of Baker's translation of Puig's play at A Noise Within features strong performances, but oddly the adaptation doesn't serve the story very well.
In 1976, Molina (Ed F. Martin) and Valentin (Adrián González) are cellmates in an Argentinean prison. Molina, an openly gay man, is there for "corruption of a minor," and Valentin is there for his "radical" political beliefs. They pass the time by Molina recounting the story of a film which is clearly Cat People, in between Valentin trying to continue his political studies. When Valentin gets ill, Molina tends to him, which strengthens their bond of friendship and perhaps more. When it appears that there may be a chance of Molina being freed, their relationship is put to the test, with some tests more apparent than others.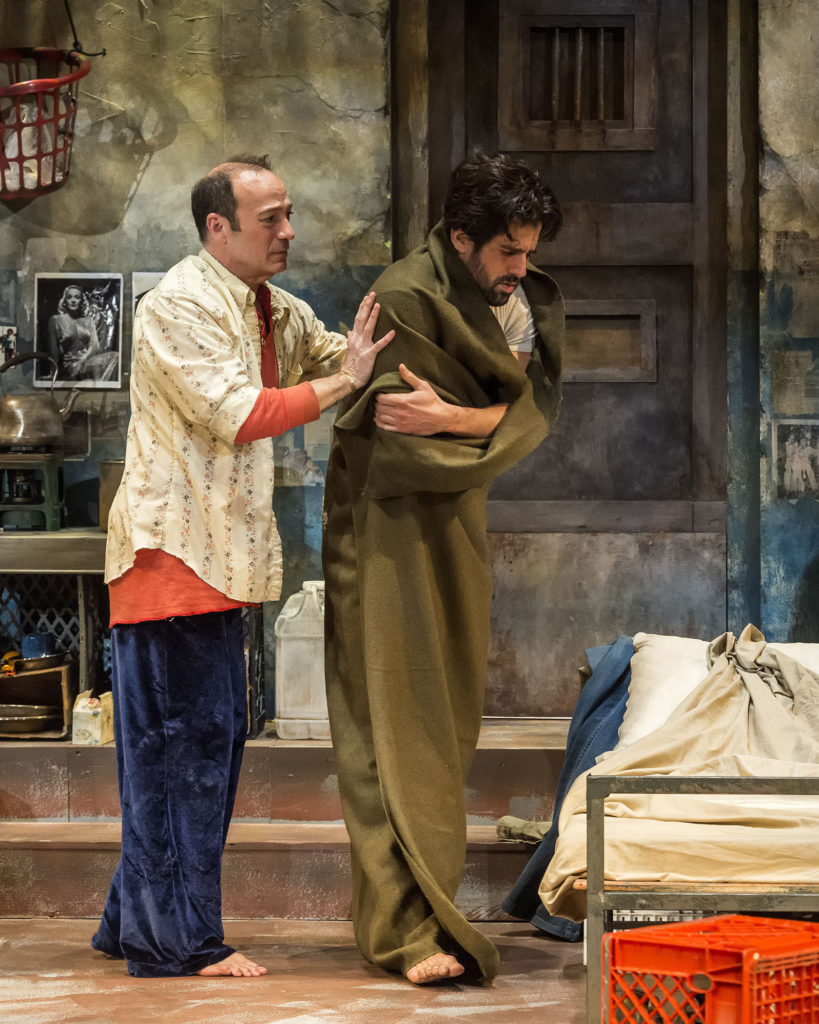 Martin does very nice work as Molina, smartly resisting the urge to camp the character up. His Molina is intelligent and kind but also somewhat resigned to his difficult life, although his desire for a freer existence flares up irrepressibly now and again. González similarly avoids cliché in his performance as Valentin, playing him as a revolutionary who is a decent human being first. The two actors support each other wonderfully, making the idea that these two characters have been cellmates for a while believable.
Director Michael Michetti gets good performances from his actors and stages the show in such a way that what could be a static story never gets visually stifling. Tesshi Nakagawa's prison cell set is detailed and looks appropriately lived-in, adding a feel of authenticity to the proceedings. I don't know if the problem with this adaptation is in Puig's original play or from the translation, but the sense of any conflict – the source of drama – seems to have been removed from it. That, and having the conclusion to the play told in narration, are major missteps which keep the show from achieving its full potential.
Kiss of the Spider Woman is presented by and at A Noise Within and plays through April 23rd. Tickets are available here.