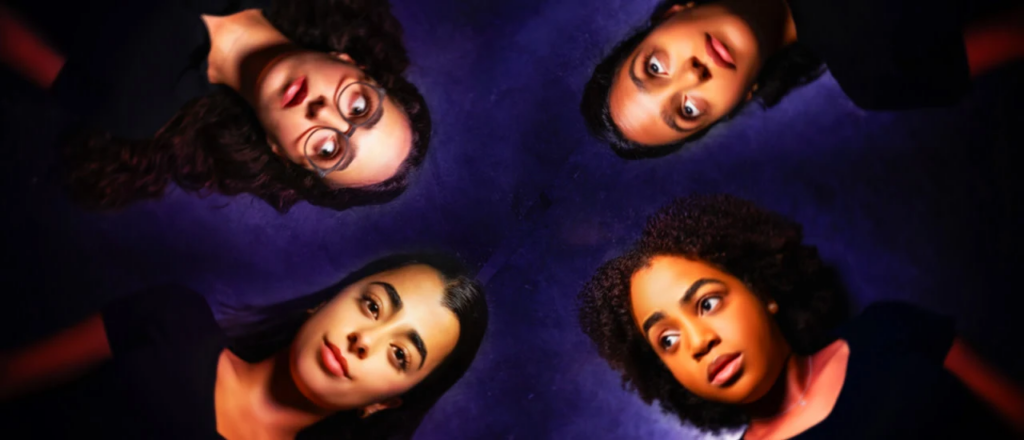 A dark and atmospheric treehouse, a Ouija board and a quartet of hyperactive teenaged girls are the ingredients for this gripping and darkly funny play. In Alexis Scheer's 90-minute drama Our Dear Dead Druglord, four teenage girls form a cultish friendship built around their fascination for the notorious drug lord Pablo Escobar. The drama explores the complex relationships between these girls as they grapple with issues of identity, sexuality, and power.
It's 2008 and four teenage girls in Miami have formed a secret club – called the Dead Leaders Club – with the intention to summon the ghost of Pablo Escobar. A dark and macabre idea, it feels even more shocking since the girls are all so young and seemingly innocent. Or are they?
The direction by Lindsay Allbaugh is assured and stylish. In creating a dark and atmospheric world for the play, she helps to bring out the humor and pathos of the story.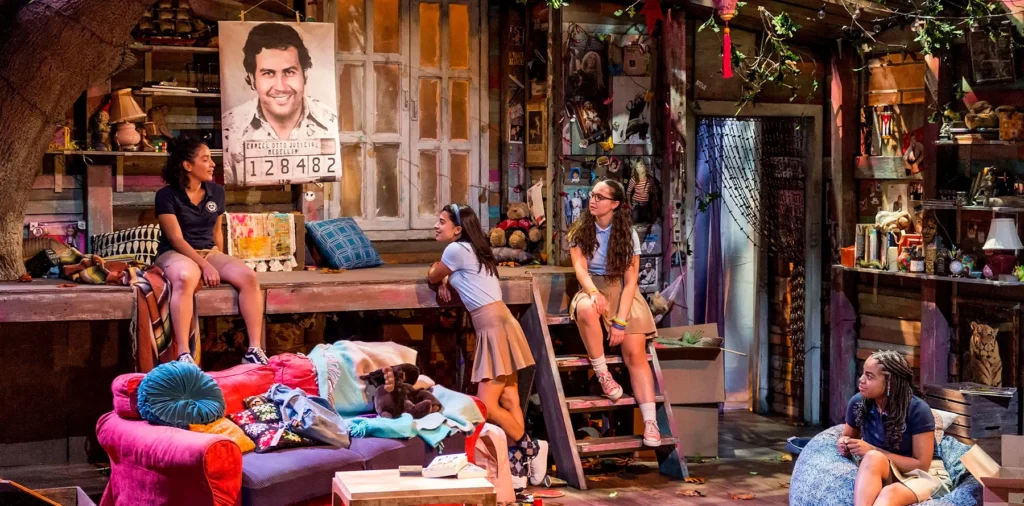 An important element is the treehouse set / location, where the girls gather to summon the ghost of Pablo Escobar, and where they spend much of their time together. The treehouse becomes both a place of danger and excitement, as well as a refuge where the girls can let loose and be themselves.
Simple, effective, and symbolic, the scenic design was created by François-Pierre Couture, lending the play its dark and atmospheric world and helping to bring the play's story to life.
Azra King-Abadi's moody lighting creates a sense of mystery and suspense, while the sound design of tempestuous weather creates a sense of isolation and despair.
Alexis Scheer has crafted characters are all sharply observed and well-delineated. She skillfully captures the authentic voices of this savvy generation, giving us natural dialogue and situations that (for the most part) ring true. Playing Pipe, an upper-middle-class Cuban-American, Lilian Rebelo is brimming with charisma and confidence. Instigator of the Dead Leaders Club, Pipe has invited the others to complete the magic gang of four. The notion that newest inductee Kit (Coral Peña)—the daughter of a Colombian single mother—might be the daughter of Escobar himself, fires up their collective imagination. Ashley Brooke plays Zoom and Samantha Wynette Miller as Squeeze gives an energetic performance as the youngest (at 15) member of the group.
These girls are all seeking power and control in their own lives, and we see them use violence as a way to achieve their goals. Graphic and disturbing, the violent episodes can be difficult to watch. The girls' attempts to summon Escobar has unexpected consequences, and by the play's shocking and mystical conclusion everyone is left in a state of chaos and destruction.
This show was produced by Center Theatre Group in association with IAMA Theatre Company.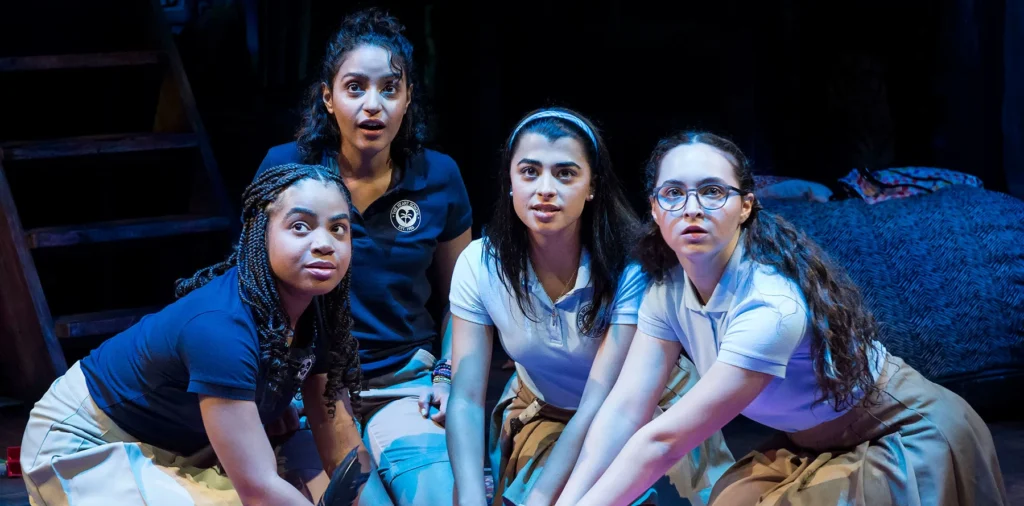 Our Dear Dead Drug Lord by Alexis Scheer
Kirk Douglas Theatre, 9820 Washington Blvd., Culver City, CA 90232

August 20 to September 17, 2023

Schedule:
Tuesday through Friday evenings at 8:00PM;
Saturdays at 2:00PM and 8:00PM
Sundays at 1:00PM and 6:30PM

Tickets:
Prices—begin at $30.00
Website—CenterTheatreGroup.org
Phone—Audience Services at (213) 628-2772
In person—Center Theatre Group Box Office (at the Ahmanson Theatre) at
The Music Center, 135 N. Grand Avenue in Downtown L.A. 90012
or at the Kirk Douglas Theatr (open 2 hours prior to curtain) at
9820 Washington Blvd. in Culver City 90232.

Groups—CenterTheatreGroup.org/Tickets/Groups-and-Corporate-Offers