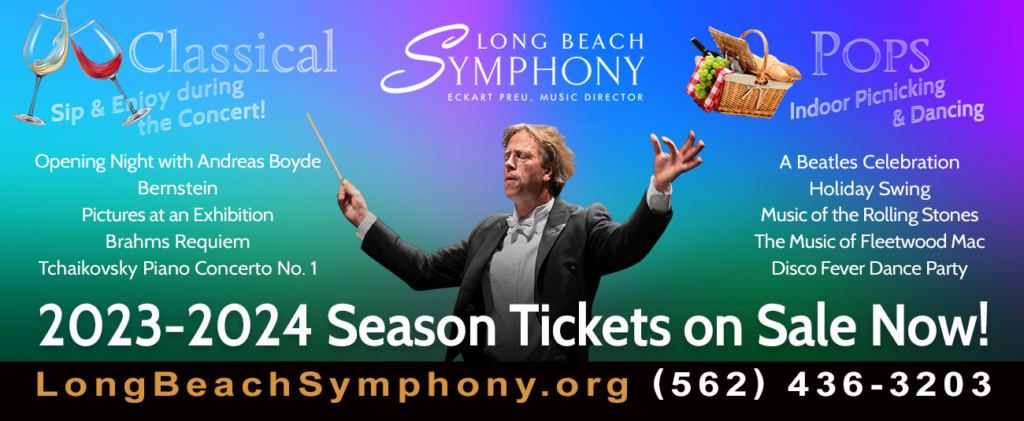 Embark upon an exciting "Classical Mystery Tour" with the Long Beach Symphony this October! The event promises to be an evening for audiences of all ages, whether you're a die-hard Beatles fan or simply looking to enjoy a captivating night of music, dinner, and dancing.
From the press release:
Long Beach Symphony is thrilled to open the 2023-2024 Pops Season on October 28, 2023, with A Beatles Celebration by Classical Mystery Tour with the Long Beach Symphony. Music enthusiasts and Beatles' fans alike will have the opportunity to relive the band's magic as they enjoy the Pops' indoor picnicking and dance floor experience.
The worlds of orchestration and rock 'n' roll will collide as Maestro Eckart Preu takes the baton at the Long Beach Arena and audiences enjoy the iconic music with a symphonic twist. Long Beach Symphony will provide the rich and vibrant orchestral backdrop to the Beatles classics and timeless melodies with the grandeur and elegance of a full symphony orchestra, creating an evening of nostalgia and musical splendor.
Event Details:
Date: October 28, 2023
Time: 8:00 PM. Doors open at 6:30 PM for indoor picnicking
Venue: Long Beach Arena
Address: 300 E Ocean Blvd, Long Beach, CA 90802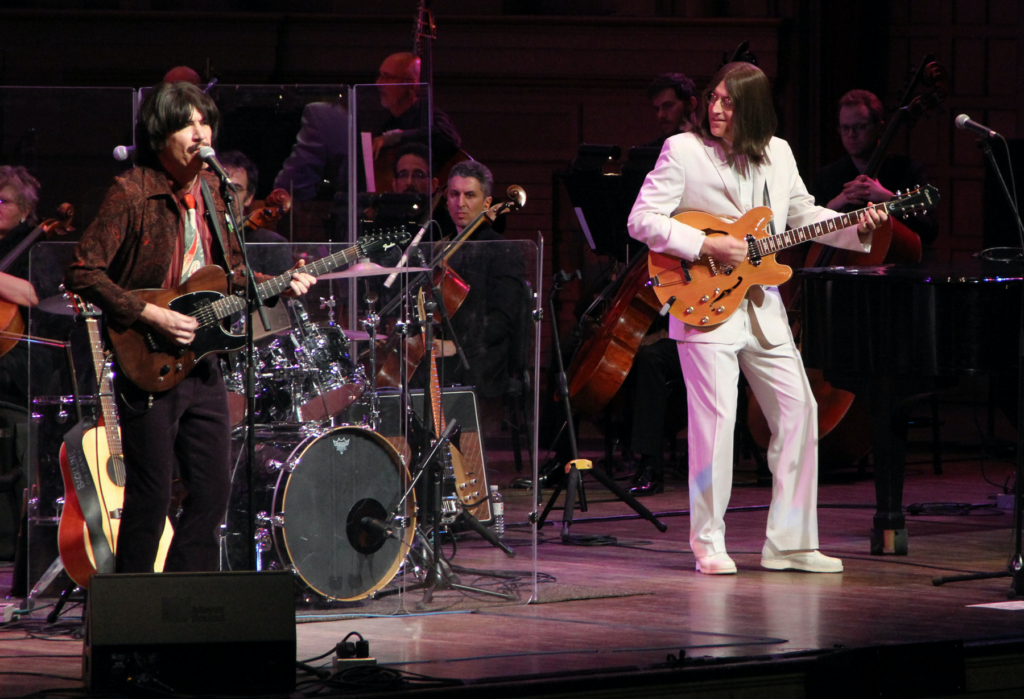 Audiences can bring their dinners and libations or pre-order catering online.
On Saturday, October 28, 2023, the doors of the Long Beach Arena (300 E. Ocean Ave.) will open at 6:30 for indoor picnicking. The concert will begin at 8PM. Tickets start at $30; five-concert subscriptions start at $99. For more information, visit https://aabn.short.gy/qpSlOS, LongBeachSymphony.org or 562-436-3203, ext. 1.
Don't miss this unique opportunity to witness the magic of the Beatles' music come alive in a whole new way, uplifted by your Long Beach Symphony.
_____________
The 2023-2024 Long Beach Symphony Pops Series Season includes:
Oct 28, 2023
Eckart Preu, conductor | Classical Mystery Tour, Band
December 9, 2023
Byron Stripling, conductor, trumpet, vocals
February 3, 2024
Brent Havens, conductor. Windborne – The Music of The Rolling Stones / Mick Adams
March 23, 2024
Mark Alpizar, conductor. Landslide, The Music of Fleetwood Mac
May 4, 2024
Roger Kalia, conductor | Classical Night Fever