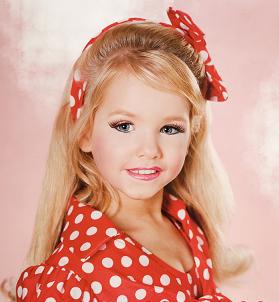 Three years ago, fashion photographer Susan Anderson turned her lens onto the fascinating and creepy world of kiddie beauty pageants.
Read a review of the book and exhibition here.
***
In the meantime, watch our interview.
Video produced and hosted by Pauline Adamek, edited and styled by Ash Revell. Filming by Ash Revell.
httpv://www.youtube.com/watch?v=DqltGGz3Nq8