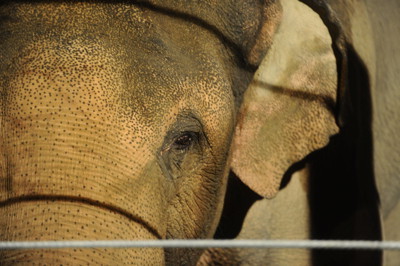 ***
Gentle readers, check out this video of Billy the Elephant emerging into his new habitat at the L.A. Zoo on the evening of Wednesday, December 15, 2010.
He raises his trunk, then tries to fake us out by pretending to about-face and make for the exit.
Oh, Billy, you merry prankster!
Enjoy!
httpv://www.youtube.com/watch?v=eUib1ZZZre8
Video shot by Ash Revell on his iPhone4.
Report by Pauline Adamek