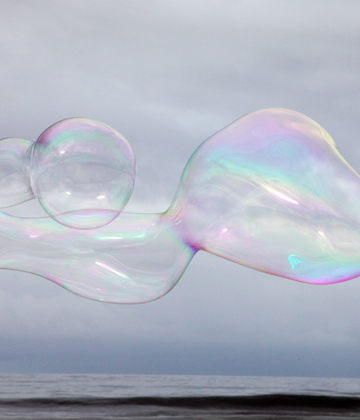 ***
Huge, trippy soap bubbles are the subject of a locally based photographer"™s latest exhibition.
Report by Pauline Adamek
Gallery 169 is displaying these works by photographer and Santa Monica Canyon resident Alex Hoerner until late September.
The spooky, spacey yet dreamy and surreal images of massive bubbles floating against sparse landscapes, such as beach scenes on an overcast day, transport the viewer to a simpler time evoking childhood memories.
For the artist, they symbolize the "˜everyday"™. "˜Bubbles are very fleeting and very real,"™ Hoerner says.
***
Surface Tension, by Alex Hoerner
169 W. Channel Rd., at Short St.,
Santa Monica CA
310-963-3891
Runs until September 21st 2011.