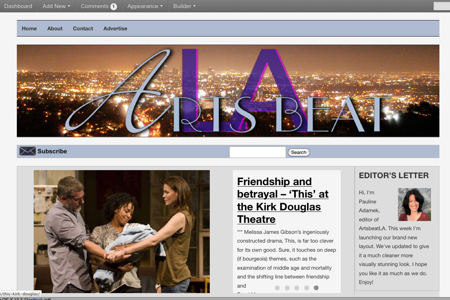 To celebrate its two-year anniversary, ArtsBeatLA has just been relaunched with a brand new layout and design theme.
I am also starting a weekly Op-Ed column, paired with a links list as a reminder of the past week's articles and reviews.
Please subscribe to the RSS feed (top left hand corner of the home page) if you would like receive regular email reminders of new content.
Tell me what you think, like or even want to see more of in this Arts Webmagazine.
I look forward to seeing your feedback in the comments section or feel free to contact me directly via the site.
Happy reading!
Warm regards, Pauline Adamek