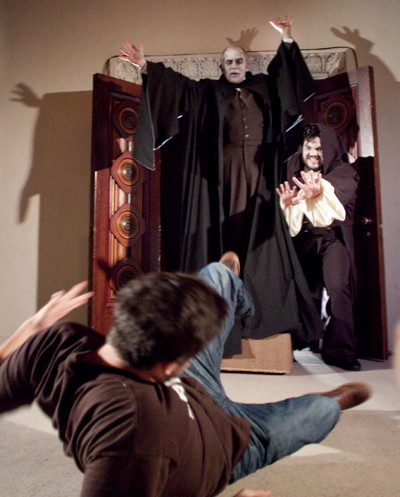 Gentle readers, here is a link to my theatre review for this week's LA Weekly, a chilling series of plays currently being staged at the Mountain View Mausoleum and Cemetery.
The plays are: Robert Louis Stevenson's chilling The Body Snatcher; M.R. James' spooky Casting the Runes and Mark Twain's humorous A Ghost Story.
Happy Reading!
Photo credit: Daniel Kitayama.